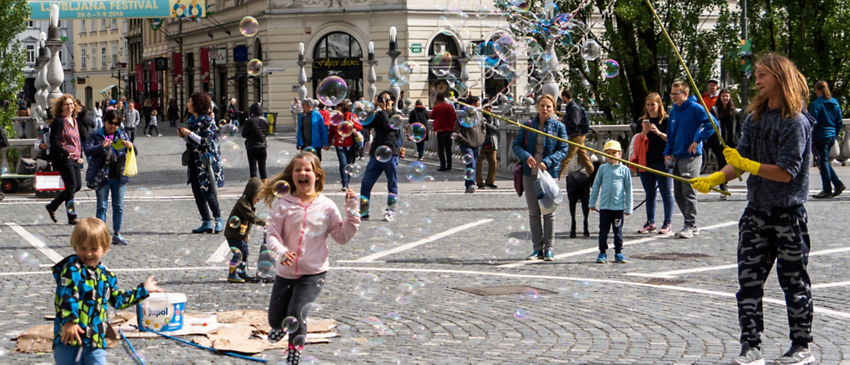 By Bobbi S., 19-time traveler
I am a traveler. I love to visit new places, whether in this country or internationally, but I am verbally challenged since I majored in math in college. For my entire career, I worked with computers, both in this country and abroad, so blogs and journals are not ways that I communicate about my travels. Since my travels mean so much to me in so many ways, I wanted some means with which I was comfortable to convey and share my traveling experiences with family and friends.
As I improve as a photographer, I am improving as a travel communicator. Learning about the people and culture in the countries I visit is paramount. I try to capture what I learn and experience through candid photos as I walk in a city and/or take photos from a bus. Candid (rather than posed) photographs are the way that I most effectively document what I see and experience in my travels.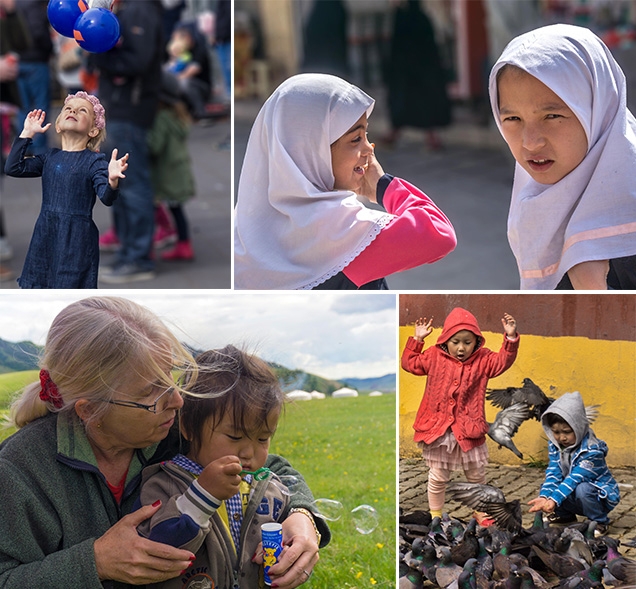 I am fortunate to have lived in other countries when I was in my 20s. I have been trying to duplicate that type of experience in a small way through my current international experiences.
My older son spent two of the first three years of his life in London and Nairobi. How can I provide a learning experience to his daughter so she can know a little what her father experienced when he was a child?
When I first started to post my photographs online, the feedback I got indicated that my photographers of children were the ones that most affected the viewer. My grandchildren liked seeing the photos of other children, and those led to many interesting and interested discussions.
My travels have shown me the similarities of children all over the world. I remember seeing children playing soccer (football) whenever they found a flat surface all over the world, be it Johannesburg, Buenos Aires, India, or neighborhoods in the United States. I also found children doing the same things, such as feeding pigeons everywhere I traveled.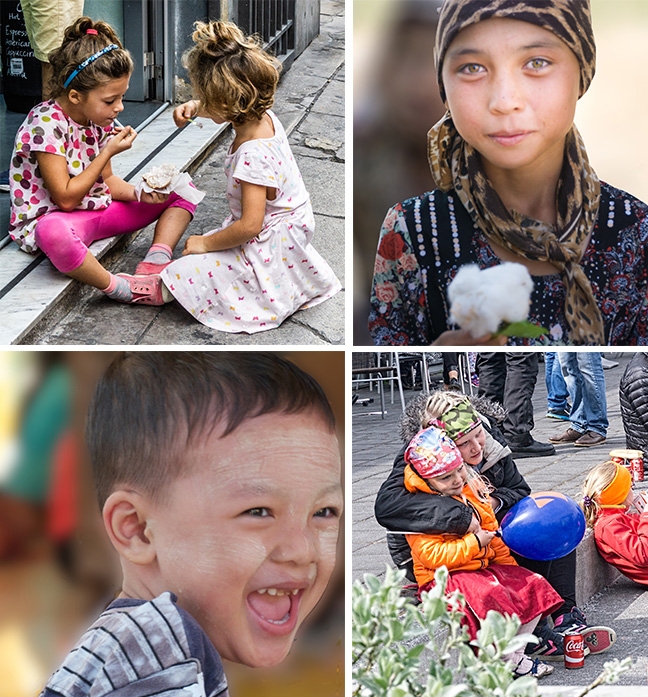 So I decided to highlight my photographs of children by establishing a separate section of my website so I could share my photos, not only with my own grandchildren, but with their classmates as well. My daughter-in-law, who is a teacher, told me how much more relevant my photos are to her students than stock photos because they are taken by someone she knows.
I have shown a selection of my photographs of children at my grandsons' preschool. The children at the school come from many different countries and many of them have traveled internationally. They were very enthusiastic about seeing these photos. Many of the photographs evoked sharing experiences from their own travels and from their own experiences at home. It also illustrated for them in a very concrete way that children all over the world do very similar things no matter what their superficial differences.
Photographs are a language of their own. And it is the language that I use to communicate about my travels. I view my candid photos of children as my loudest voice.
I wanted to give my photography website a name that communicated the purpose for me of the site.
So please see the world Through My Eyes.
Do you have a website or blog featuring your travel stories or photos? We'd love to feature you in The Inside Scoop. Email us a link at [email protected].