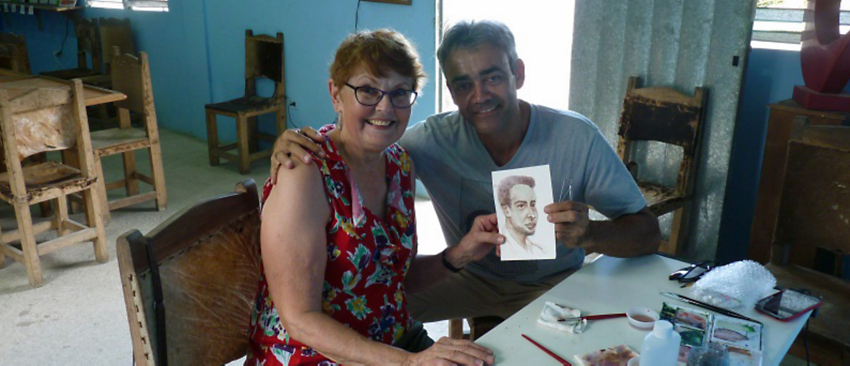 By Joan G., 7-time traveler and 3-time Vacation Ambassador from Amesbury, MA
I have traveled with Grand Circle and O.A.T. seven times and I have visited seventeen countries. During my trips, I take photos of mainly the people and ways of being, then come home, print them out, and either my students or I paint them.
This way my students are getting a sociological education, plus geography and art instruction. I live in Amesbury, MA and have taught art here for seventeen years after moving from Seattle where I was an Occupational Therapist. At present, I teach seven classes a week and I am approaching my 80th birthday. I still do not believe that!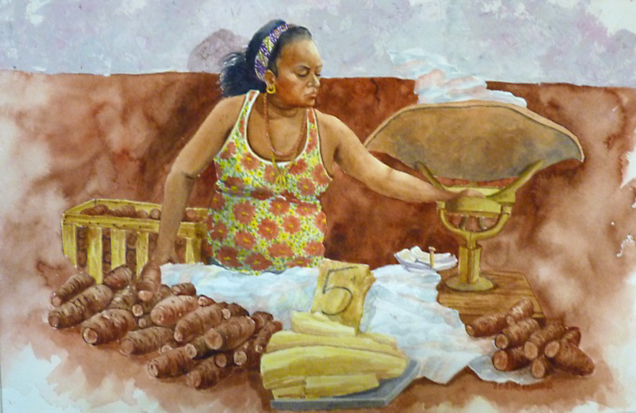 My trip to Cuba was near the top of favorites. I love the people and thus far have completed around ten watercolor portraits plus street scenes. I taught a Cuban artist portraiture in Havana. We still correspond. I arranged ahead of the trip to have the class with Santana. Santana is part of an artist co-op which includes musicians and dancers. O.A.T. had a nice dinner at the art studio where they arranged for me to sit next to Santana and the studio director who spoke English.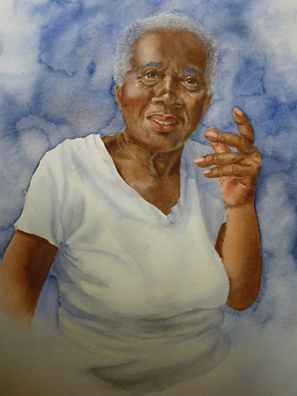 On our afternoon off, the O.A.T. rep and I taxied to the art studio to meet with Santana who is himself an excellent artist. Santana wanted to learn portrait painting so we had another artist as the model. I gave Santana a whole set of tube watercolors plus some fine watercolor paper. The other artists came around us and felt the paper, as they had never experienced fine paper before. Santana held the set of paints to his chest like it was a gift from God. We exchanged emails and continue to correspond via email with our paintings attached. This was, indeed, one of the most profound moments of my O.A.T. trips. I hope in the future that O.A.T. will recognize the need for this cultural exchange as I am sure other artists would participate.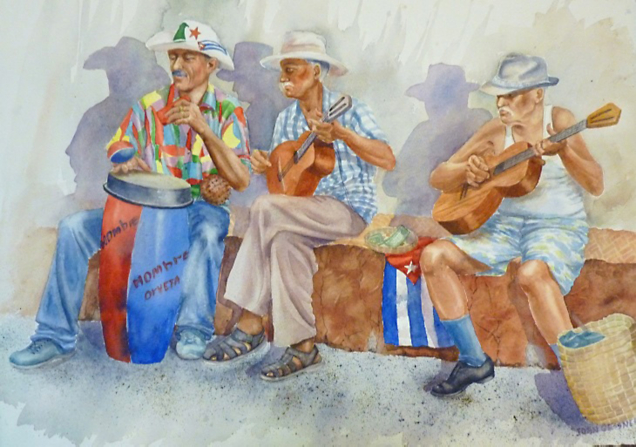 My young students love Cuba also and have learned so much from this trip. Several boys have painted the cars and boats. Each trip brings excitement to my classes back home and an experience they have not had. I love O.A.T. as they make every effort to see that I photograph a special person or event. What more can I say except my students breathe life into the cells of my body.
Perhaps your travels and interactions will inspire some art of your own when you join us for Cuba: A Bridge Between Cultures.