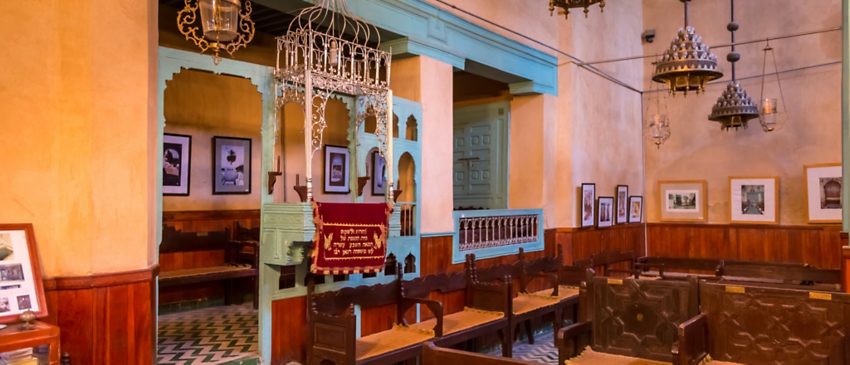 This traveler insight came to us in response to our April Question of the Month: Have you had memorable encounters with music or dance in your travels?
By Bonnie M., 10-time traveler and 7-time Vacation Ambassador from Denver, CO
I am about to take my tenth trip with O.A.T. and have had many memorable experiences with both music and dance. I always love these experiences with the locals.
My most memorable experience was on my Morocco trip a few years ago. We visited a small synagogue that was not an active synagogue, but a museum. It happened to be the Jewish holiday of Sukkot. I asked the caretaker if there was another synagogue in the city and he said "yes" with a big smile. I asked our guide if my friend and I could go there on our own. He then asked the group if they would like to go with us and it was a unanimous yes.
There were not many Jewish people in this group, but everyone was thrilled to join us. We went in our tour bus and took the caretaker with us to visit this synagogue, not far from the synagogue museum.
We took a group picture in the Sukkah (a booth used to eat meals and sometimes sleep in during this holiday). We boarded the bus to return and I wanted to give the caretaker a special thank you, so I started to sing a song in Hebrew.
It is a very repetitious song and everyone on the bus joined in as they caught on immediately. Of course, the caretaker started to sing immediately as well and we all bonded in such a beautiful way! The love and thrill we saw on the caretaker's face was something I will always remember as well as our entire group singing.
Create lasting memories with your group and the locals during O.A.T.'s Morocco Sahara Odyssey.