A Special Christmas Tradition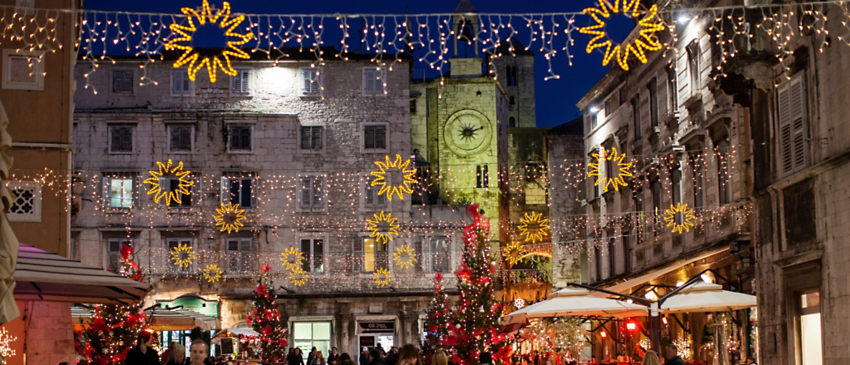 By John & Carol S., 45-time travelers and 4-time Vacation Ambassadors from Marco Island, FL
We have been fortunate in that we celebrate the Christmas holidays with our extended family, Overseas Adventure Travel. Our very first trip was December 16, 2009 on the M/V Athena and since then, we have sailed four more times on Cruising the Adriatic: Croatia, Montenegro, Bosnia & Herzegovina at Christmastime.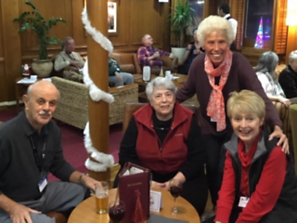 The moment we embark on the ship, whether the Athena or the sister ships Arethusa and Artemis, we have the feeling we are coming home for the holidays. The crew is there to greet us. Some are old friends and some new. During the cruise, we are able catch up with each other and find out what has been happening since we last saw each other.
The ship is decorated with a Christmas theme and there are many surprises in keeping with the season. St. Nicholas always makes an appearance—also known as the hotel manager, Zorin. Captain Mariyan is always available to answer all questions and always invites you to the bridge so that you can experience firsthand the course we are taking—especially when we are entering Kotor Bay, a walled city in a deep fjord. Breathtaking!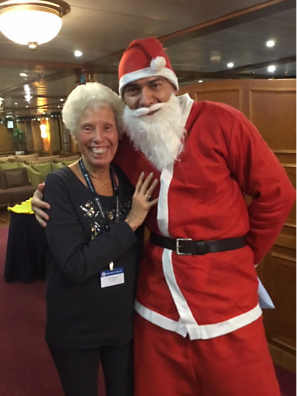 If we are lucky, we dock in Split for Christmas Eve. Inside the ruins of the Imperial Palace is a small church that celebrates Christmas Eve mass. The chorus and music fill you with the holiday spirit even though you don't understand the language.
On that very first trip, we watched a parade in Stare Grad Dubrovnik. After the Mayor gave his speech, we were invited to his residence for a glass of champagne to toast the New Year.
We are asked many times why we return to the same place. You always have new and different experiences, the people of Eastern Europe are so welcoming, and the countries are beautiful. It has become our own special tradition.
Perhaps you, too, will start a new tradition during our Cruising the Adriatic: Croatia, Montenegro, Bosnia & Herzegovina Small Ship Adventure.