Conversation with Ron & Nancy M.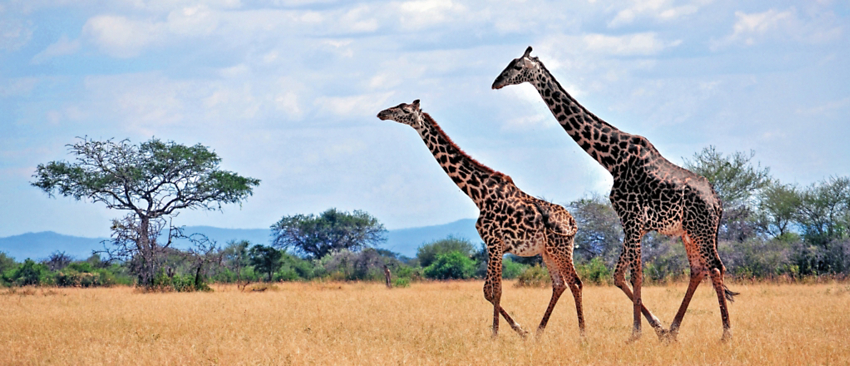 By Ron & Nancy M., 36-time travelers and 19-time Vacation Ambassadors from The Villages, FL
What was your favorite trip and why?
Nancy: People ask me what trip they should go on all the time. I tell them it depends on the type of person you are—small groups vs. large, adventure vs. relaxing. We like to find new things, so for me the Safari Serengeti: Tanzania Lodge & Tented Safari was my favorite. It was so different. I like how Grand Circle has allowed their Program Directors to be flexible. If the moment strikes to experience something special, they have the freedom to do that. Each trip I go on gives me something special and makes me a more complex human being.
Ron: We enjoy cruising, and having said that, we grew up during the Cold War and never dreamed of being able to go to Russia and China—so those were some of my favorite experiences. We like to get off the beaten path. We can see a lot of things on our own, but Grand Circle has a way of sorting everything out and finding different places for us to see. And they put our safety first—we never feel unsafe. Even with medical issues, they just know what to do.
What's your favorite/most successful way to refer a friend?
If we are traveling and sitting around airports, we start talking to people. They see the Grand Circle tags on our bags and ask about the company, and then we pass out Vacation Ambassador cards. Now the website is very user-friendly and there are so many videos and answers to our questions. Just yesterday we recommended Grand Circle to the guy from the Geek Squad (who's about 40) and we gave him a Vacation Ambassador card. He might be too young to go now, but he might refer his parents or go himself sometime in the future. We go to Hawaii every year on our own and stay in B&Bs, which is a great place to talk to other people. Ron always has the cards in his wallet. We give out our phone number and email if people have questions too.
Any tips for your fellow travelers?
Ron: I bring clothespins to keep the curtains shut so the light doesn't get in. We put our shoes in those little plastic sleeves the newspaper comes in to keep them separate from our clothes.
Nancy: We always keep our itinerary in a Ziploc bag in our suitcases so if our luggage gets lost they'll be able to find where we are. I pack each outfit for the day in individual Ziploc bags. Swap a few items in your companion's bag in case your luggage gets lost.
And go with an open spirit! It's an adventure! Our first trip with Grand Circle was to Thailand right after 9/11. People thought we were crazy. You can't stop traveling—when you stop doing that, what's next? Stop going to the mall? Stop leaving your house?
Perhaps O.A.T.'s Safari Serengeti: Tanzania Lodge & Tented Safari adventure will make it to the top of your list as well.