A Conversation With Herbert & Catherine V.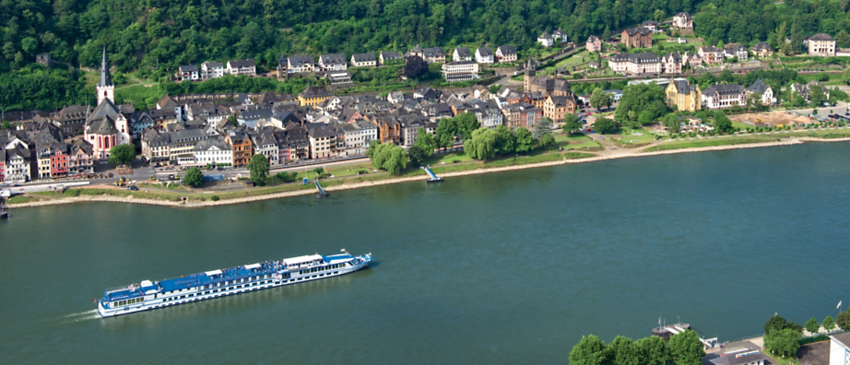 What was your favorite trip and why?
The Great Rivers of Europe. We traveled from Amsterdam to Vienna. Our first river cruise was from Strasbourg to Amsterdam which was great, but it was only a week. We loved cruising so much that we looked into different, longer itineraries and found The Great Rivers of Europe. We had an excellent Program Director, and loved how varied the itinerary was with cruising down three different rivers: the Rhine, the Main, and the Danube. We also really enjoy meeting the other travelers our own age. We have a lot in common.
What's your favorite/most successful way to refer a friend?
We've been so enthusiastic about traveling with Grand Circle. I don't know if this convinced anyone, but I got sick on one of our trips in Italy and spent eight days in a hospital in Montecatini where they only spoke Italian, and Grand Circle was great about it. The tour had to go on, but the Program Director called my husband every single day. Even when the tour was over, he called from his house to check in. Our Program Director knew I was reading a book on our trip and that I would finish it while I was in the hospital. So he told us about a book store in Montecatini that sells books in English. I have shared all of these positive stories with my friends.
Do you have any other trips planned?
Since we are both in our 80s now, we have trouble taking the long flights to Europe. But we go on bus tours with a group. Our next trip is a bus tour to Williamsburg, Virginia.
Besides traveling, do you have any other hobbies?
We are originally from Connecticut, but we live in the Villages, Florida now, which we love. There are plenty of things to keep us busy—like playing golf, going to bible study, listening to live music.
Do you have any tips for your fellow travelers?
We have given talks on that to our groups of friends! The first thing you should take with you is a positive attitude and an adventurous spirit. You never know what is going to happen, so you have to be open to everything. I always make up a one-page itinerary of our trips on a spreadsheet on 8.5" x 11" paper. I include the phone numbers of the hotels and the Program Director's name. We each keep one in our pocket just in case we lose the group. I call it our trip "at a glance."
There's a reason why The Great Rivers of Europe has been our #1 trip for more than a decade.