Conversation with Frank and Carol D.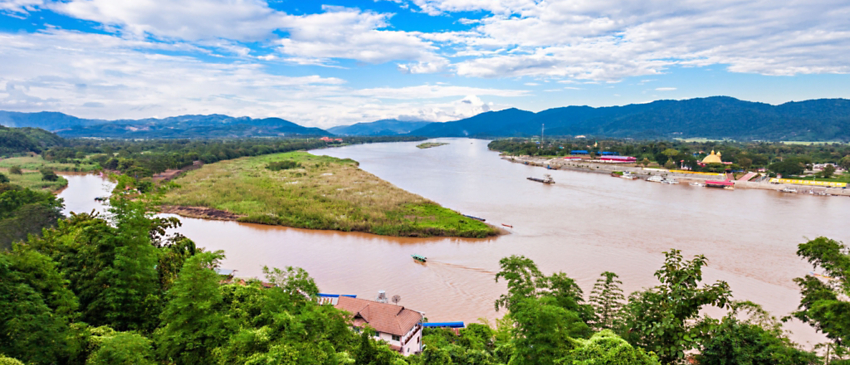 By Frank and Carol D., 21-time travelers and 21-time Vacation Ambassadors from Federal Way, WA
Have you had any pleasant surprises during your trips?
One that was really pleasant was on our Jewels of Bohemia trip in the Czech Republic. There was an optional tour to a chateau and the Skoda automobile factory. A lot of people were skeptical of the tour. We didn't really know what to expect, and it was a pretty long bus ride, but the factory tour was so interesting and they kept it short and sweet. Then we went on to the chateau. It was right at sunset and we got a private tour with just our group, and afterward we had a private dinner served to us on the grounds. It was a huge surprise and so memorable.
On our Discover Thailand trip we were near the Golden Triangle, where Thailand, Laos, and Myanmar meet. Our guide asked if anyone would want to go across the Mekong River into Laos. He said we either all have to go or we all have to stay. Everyone agreed to go, and he collected $5 from everyone for a ride across the river. So off we went into a different country. We walked through a mud bank and then through the jungle and into a village. It was such an adventure!

What's your favorite/most successful way to refer a friend?
When we first started traveling, I would make a travel log of our trips with a detailed day to day itinerary. They would be about 25 pages long, so they really covered everything we did on our trip. As people started asking me about trips they were interested in, instead of telling them about it, I would give them my travel log so they got all the ins and outs.
When we were in China, we met people on a Yangtze cruise. They were traveling with another company and didn't like some details of their trip. We told them all about how much we were enjoying our trip with Grand Circle so we gave them a Vacation Ambassador card!
Do you have any tips or suggestions for your fellow travelers?
When you go somewhere that requires you to have an adapter, I always bring an extension cord with a power strip. That way I can plug the adapter into the wall, the extension cord into my adapter, and all of my electronics into the power strip.
See what surprises are in store when you join O.A.T. for Discover Thailand.