A Conversation with Dorothy and Irwin V.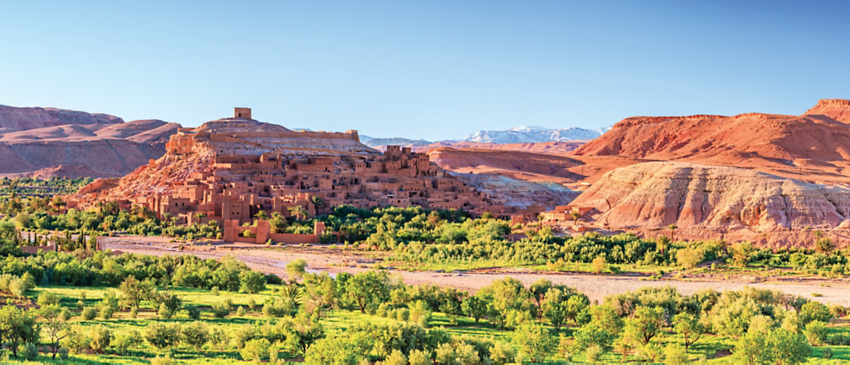 By Dorothy and Irwin V., 15-time travelers and 16-time Vacation Ambassadors from Somerset, NJ
What was your favorite trip with us and why?
Each trip is my favorite trip! We particularly like traveling with O.A.T. I asked my husband what his favorite trip was and we had different ideas! I think one of our most favorite trips was the very first one we took to Morocco—the mountains and desert—we saw such a wide variety of things. I also loved the safaris and the Riviera. Our Program Director, Paolo, was fabulous.
20 years ago on our first trip to Morocco, we were in the JFK airport waiting for our Air Maroc flight having a glass of wine, and another couple came to sit down near us. I said to my husband "I think they're on our trip" and he asked "How do you know that?" So we pulled out a brochure we had for the trip and went to talk to them. It turns out they were on our trip and we have been great friends ever since! They live in San Francisco and we have traveled with them with you and independently over the years. In fact, we are going to visit them in May!
What is your favorite/most successful way to refer a friend?
My husband is a very good photographer and he makes documentaries of our trips. It's the people and the culture that he captures, and occasionally I make an Alfred Hitchcock appearance! He keeps the documentaries under an hour and they really show what the trip is about. We show those to our friends and they get interested in the trips. And as a way to give back to the community, we go to senior centers in our county, give a little talk about our trips, and show the video. A lot of these people have never left New Jersey, so it lets them see the world.
We also do a lot of independent travel, so our friends trust our travel advice. We have always found that the guides on your trips have been excellent, so if we tell our friends you have very good guides, they heed our advice. I also really like how you have flexible air travel now and are really agreeable about giving travelers options to make their air reservations go the way they want.
Perhaps you too will make lifelong friends when you join O.A.T.'s Morocco Sahara Odyssey adventure.