A Birthday Journey to Vietnam and Cambodia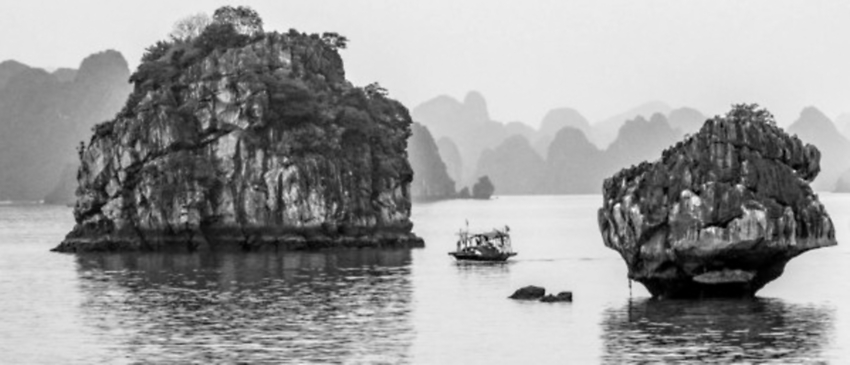 By Gary T., 2-time traveler and 4-time Vacation Ambassador from San Anselmo, CA
So what does one do to celebrate an 80th birthday? You can throw yourself a big party, or spend your money on a plane ticket and an adventure to a far off land. My choice was to see Vietnam and revisit Angkor Wat and Angkor Tom, which I first did in 1961. I thought about traveling with a photography group, or finding another means of seeing the culture of the countries for a longer period of time and a more reasonable price. I chose the latter and spent 27 days with a wonderful group of travelers, through the Overseas Adventure Travel (O.A.T.) organization. That is a choice that we all make when leaving the country, based on finances, interests, and the ever important decision, your traveling partner.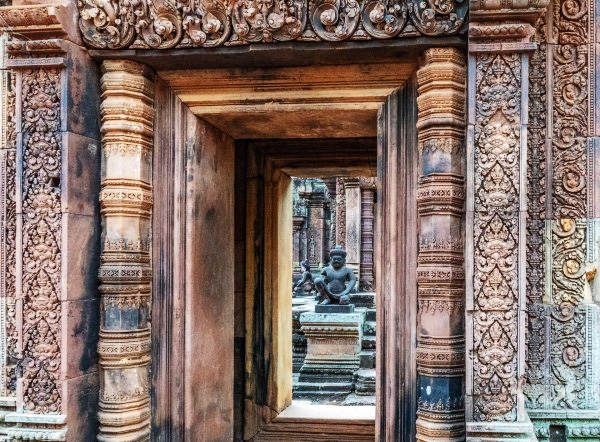 Beyond the taking of some good photographs, my greatest concern about travel abroad is the huge number of tourists that are in the world today. What I found when taking a picture, however, was that if I waited long enough, moved to a different location, or changed the angle of my shot, I could achieve some very good photographs without a selfie stick or tourist in the way. What I could never do, however, was feel the independent spiritual value or the natural beauty of where I was.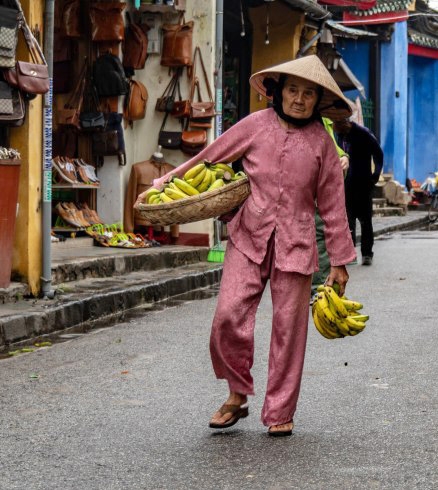 What I realized was that since we do travel a great deal, I needed to change my attitude about the other travelers, accept the reality of "crowded tourism," and focus on where I am and what I'm seeing—or else seek out more remote places!
On this trip, I used only my Sony A6500 with an 18mm–200mm lens, which has an APS sensor; hence I was shooting at 27 mm to 300mm. I tried taking pictures with my iPhone, at times, but found it fairly impossible to switch cameras and not lose the shot. I was very happy with the camera—especially having such agility when shooting a close up of a rice farmer and then quickly expanding my next shot to the farmer's fields.
It's difficult to pick out just one or two highlights of our trip. We started in Hanoi, which we enjoyed the most, for its authenticity and the uniqueness of its street life, both day and night. Learning to dodge the multitudes of scooters (56 million in a country of 93 million people) was both terrifying and fun. We finally mastered this by just walking slowly into the traffic and never stopping. It's sort of a game of chicken.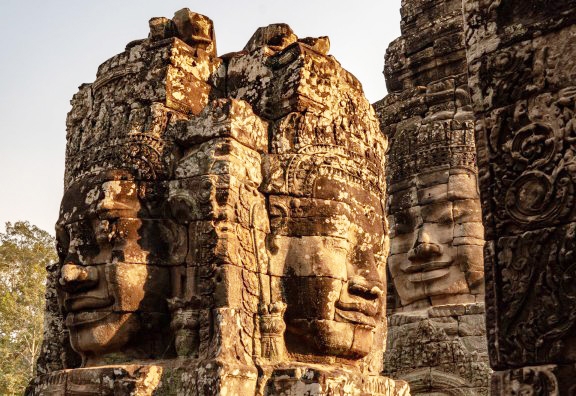 Within our group was a Vietnam veteran who was returning for the first time since the war. It was extremely emotional seeing his reaction to the changes, but especially moving when we visited a Vietnam War Cemetery, managed by an ex-Viet Cong fighter. Their embrace, as they forgave each other, and looked to the future together, was beautiful to behold. For me personally, I was overwhelmed when we went to a Buddhist orphanage, sponsored by our tour organization, and 50+ of the children sang "Happy Birthday" to me in English. One can't beat that for an 80th present.
Regarding Siem Reap and the temples of Angkor Wat, Angkor Thom, and Ta Prohm, these are truly magnificent structures with incredible Buddhist and Hindu sculptures and carvings, as well as the great 400-year-old trees growing within and over the temples of Ta Prohm. But one must be ready to face enormous crowds and look beyond them to a breathtaking achievement of the Khmer people over 1000 years ago.
Finally, one of the great lessons of this trip was being that 80 is only a number, assuming one is healthy and has the ability to travel. What is wonderful for me, and all our club members, is that we never stop learning, experiencing new cultures, and being humbled by the reminder that we are all different, have different ways of doing things, but share a common humanity.
Perhaps you, too, will celebrate a milestone with O.A.T. during our Inside Vietnam adventure.