You Can't Take it With You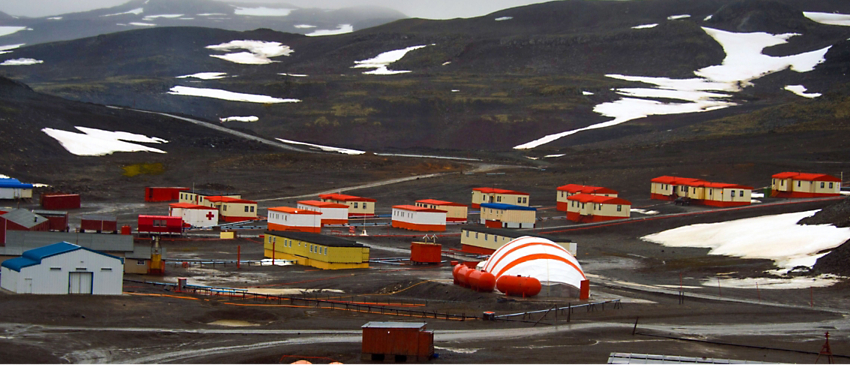 Question: What item that you use all the time, but have never seen, must you leave behind before you can move to Antarctica?
Answer: Your appendix
Villa Las Estrellas, Chile, is a small research station town on King George Island in Antarctica. It is one of only two civilian settlements that maintain year-round residents, and it allows people to move there long-term, unlike most military and scientific bases which rotate crews in and out seasonally. If you are ready for a new life at the bottom of the globe, Villa Las Estrellas welcomes you—or, at least, most of you. Your appendix is contraband.
Tiny Villa Las Estrellas has most of the things that a town needs—a supermarket, a bank, a school, a library, and a post office. What it doesn't have is a hospital. In fact, the nearest one is 600 miles away on the Chilean mainland. That's a quite a trek even in the best weather, and in the winter, it's a journey that simply cannot be made even for medical emergencies. One of the most common is appendicitis (which affects 1 in 20 people). Not immediately responding to a burst appendix can be fatal and being trapped by weather on Antarctica could be a death sentence. So those who apply to live in Villa Las Estrellas year-round are required to prove that they have had their appendix removed.
You can, obviously, do without your appendix, despite its beneficial role in the immune system and maintaining useful bacteria in your digestive system. But the idea of preemptive surgery is off-putting to many, which (along with harsh weather) is one of the reasons Villa Las Estrellas remains a very small town. Its peak annual population is 150 in Austral summer; only about half that number brave the winter, after they've braved the knife.
11 Tips for Living in Antarctica
Drink 6-8 liters of water a day, as the extreme cold can be dehydrating.


In winter, stay indoors as much as possible, and only venture outside covered head-to-toe in multiple layers, including goggles and a face mask, as exposed skin can freeze in minutes.


If you see white patches on a neighbor's skin, warn them; frozen skin is visible to others before the affected person can feel it.


Look out for people demonstrating "the umbles": mumbling and stumbling, both of which are signs of hypothermia.


If you are walking across ice, carry an auger to measure thickness; if the ice is less than two feet thick, it is considered unsafe.


If you see seal tracks or feces on what otherwise looks like solid ice, use caution: it indicates that there must be cracks which the seals have surfaced through.


Train for dealing with whiteouts (blinding snow) by trying to navigate around your base with a bucket over your head.


Fight the austral winter blues by sending greeting cards to other bases on June 21, Mid-Winter day, which the stations celebrate as a holiday, with special dinners and events.


Attend the annual 48-hour film festival, in which teams at the various stations are given prompts to make films in two days, which are then shared online and viewed remotely in each location during the same weekend.


Plan your menu ahead: Most food is delivered once a year by ship, an annual re-supply in February or March. Only a few stations maintain hydroponic greenhouses to supplement this.


Stay healthy. If you get sick during the winter, you'll have to wait it out. There have been fewer than 5 successful midwinter evacuations in history, including two at once in 2016.
Discover for yourself what life is like at the end of the world on your Antarctica's White Wilderness Small Ship Adventure.