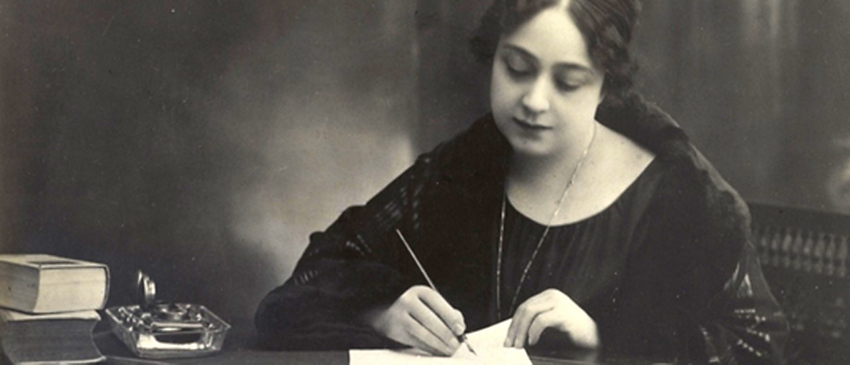 Question: Raised in a harem and married to a cousin at age 13, I went on to become the face of Egyptian feminism—in part by unveiling my own. Who am I?
Answer: Huda Shaarawi
In 1879, I was born to a wealthy family in Upper Egypt. According to the custom of the day, I grew up in the harem system, where women were confined to separate, guarded buildings, and could only leave our chambers with veils covering our faces. I was fortunate, at least, that my social status entitled me to an education—even though I was keenly aware that my brother, despite being younger, received many more opportunities than I did.


At age 13, I entered an arranged marriage with my much-older cousin, Ali, who I viewed more as a father figure since my own father died when I was very young. Ali kept a slave as a concubine, which was not unusual for the time, but my mother stipulated in our marriage contract that he end the relationship.


Obviously, he ignored this stipulation: The concubine bore him a child a year after our marriage. I happily used the breach as grounds to separate from him. I returned home and furthered my education.


In 1900, we reconciled. While I only did so at the urging of my family, our reunion would change my life for the better: Ali was a political activist, and he involved me in some of his activities. I wanted a platform to communicate with women outside the harem—and for all women to have the same educational opportunities that I enjoyed as a member of the elite.


In 1908, I founded the first secular philanthropic society run by women in Egypt, offering social services for poor women and children. By having women run all aspects of the project, I hoped to prove our worth beyond the confines of the harem.


I also opened a school for girls in 1910, which was groundbreaking in that it actually focused on academics versus practical skills.


After the end of World War I, an Egyptian delegation traveled to London to make the case for independence from Britain—but they were dismissed without consideration. Upon returning to Egypt, the delegates formed a new political party devoted to overturning British rule—and my husband was among its leaders.


I, too, took up the cause for independence. I called on the women of Cairo to join me on March 16, 1919, in what would become one of the largest protests of the revolution. When British soldiers blocked the path of our march, we stood firm—in scorching heat—against requests to disperse. Hours later, British soldiers backed down.


Egypt finally gained independence from the British in 1922. After years of working alongside men in the fight for our freedom, I was dismayed to learn that our constitution granted women no new rights—particularly the right to vote, despite a promise from my husband's party.


When my husband passed away in 1923, I intensified my efforts toward women's equality. I founded the Egyptian Feminist Union, which is still active as a nonprofit today. We focused on suffrage, education, and the freedom to dress and move about as we pleased.


That year, at a conference in Rome, my companions and I agreed to remove our face veils to make it easier to communicate. Upon returning home, a group of supporters greeted me at the Cairo train station. There, in front of a crowd of people, I removed my face veil: Why should I feel freer in Rome than at home? After the initial shock, applause burst out and other women followed suit. It became the defining moment of my career and my life: the moment that gave rise to the feminist movement in Egypt.


In the late 1930s, at the request of Palestinian Arab women, I widened the scope of my mission to include all Arab and Muslim women. I organized the first Arab Feminist Conference in Cairo in 1944 and founded the Arab Feminist Union in 1945.


I died from cholera in 1947 at the age of 68—without seeing Egyptian women win the right to vote. (It finally happened with constitutional reforms in 1956.) In my honor, the Egyptian Feminist Union changed its name to the Shaarawi Society for the Feminist Resistance.


My memoir, Harem Years: The Memoirs of an Egyptian Feminist, was translated into English in 1987. You can still purchase it today, and read in my words how I defied social norms to help change the face of my country—in part by boldly revealing my own.
See how feminism has progressed in Egypt—and where there is still work to be done—when you join O.A.T.'s New! Ancient Egypt & the Nile River Small Ship Adventure.