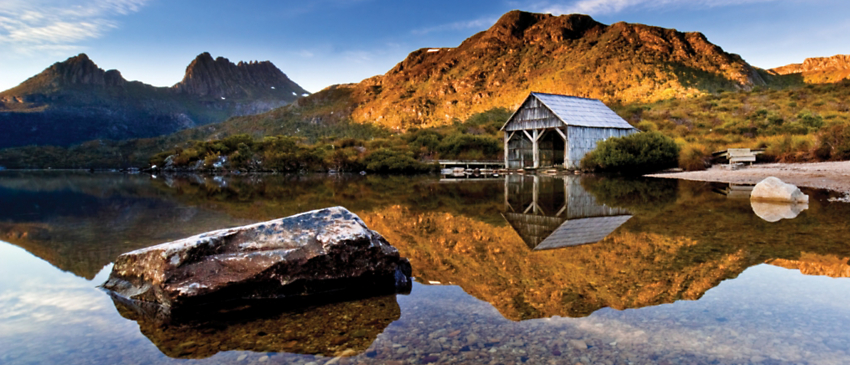 Question: What nation's highland peat and local barley yielded the world's best Single Malt Scotch in 2015? (Hint: It's not Scotland.)
Answer: Tasmania, Australia
Abundant water, peat bogs, barley suitable for brewing, and a climate with big daily and seasonal temperature shifts—everything that Scotland has, Tasmania has, too. So why did it take until the 1990s for Tasmania to make whisky? Whisky aficionado Bill Lark figured the answer was that no one else had thought of it. But as soon as it clicked for him that his homeland was ideal for distilling whisky, he couldn't shake the idea of making his own. He bought a copper pot still at an auction and took college classes in distilling.
When he tried to get a license to establish his business, he discovered the truth: distilling hard liquor is illegal in Tasmania. At the dawn of the 19th century, when it was still known as Van Dieman's Land, crime was rising apace with the booming liquor industry, and some blamed the 16 distilleries on the island. Lady Jane Franklin, wife to the governor, famously said, "I would prefer barley be fed to pigs than it be used to turn men into swine." Her husband outlawed the industry and thus it had remained.
Lark took his case to the top: he asked for help from his representative in Australia's Parliament. Lucky for him, he had the ear of a whisky lover, who referred him to the Minister for Small Business and Customs—and the good fortune continued, as that official was also a whisky man. In 1992, Lark was granted the first legal license for distilling in over 150 years.
The problem was convincing local bars and restaurants to serve it. At first, they resisted because no one had heard of Tasmanian whisky. But then it started making waves. When it won the award for best non-UK Whisky at the World Whisky Awards, media started calling—and locals stopped doubting. Twenty-one more distillers have since followed Lark's example, including a Hobart distillery that has gone to win Best Single Malt Scotch in the World and Craft Distiller of the Year. Now, the demand is so high that the Tasmanian whiskies often sell out and the best bottles retail for hundreds of dollars. With thousands of visitors from around the globe coming for Tasmania's Whisky Trail and Whisky Week, Lark's determination has yielded a second industry: whisky tourism.
9 Edible Treasures of Tasmania
There's probably nothing more iconic than a Tasmanian pie (a puff pastry with a savory filling); the only debate is whether to indulge in beef, scallop, lamb, or even wallaby.


Thick, amber-colored leatherwood honey isn't just any honey; collected from beekeepers in the western rainforests, the honey is less sweet than other varieties, boasting a musky flavor and floral aroma.


No matter how you like your salmon, Tasmania has your needs covered, with chefs prizing the fresh Atlantic Salmon for its tenderness and purity, and a huge following for smoked salmon.


Locally-grown wasabi, sold by stem or as a powder, has become a hot commodity, moving beyond use in Japanese cuisine to inclusion in mustard, pickles, and a popular wasabi-flavored cheddar cheese.


With its cool climate and volcanic soil, Tasmania's olive groves yield smaller harvests but more intense flavors than Mediterranean counterparts; the resulting extra virgin olive oil is four times higher in quality than required for certification by the International Olive Oil Council.


The world's largest supplier of wild abalone is Tasmania, which ships the succulent and delicately-flavored sea snail throughout the South Pacific and Asia.


In Tasmania, grass-fed beef isn't just the name of the game, but the law: the cattle must be raised on chemical-free pastures, and free from both antibiotics and hormone growth supplements.


The very first black truffle was discovered in 1999 in northern Tasmania, and the market has boomed ever since, as these black truffles, some as big as grapefruit, grow outside the limited three month harvest window in Europe.


You can't visit the Apple Isle and not try the famed apples and apple by-products, from cider to jelly to apple cakes and beyond; founded in 1788, the apple industry still accounts for 9% of the national product.
Enjoy a taste of Tasmania when you join O.A.T. for Australia & New Zealand: An Adventure Down Under.