Worth More Alive
Posted on 3/28/2017 12:01:00 PM in The Buzz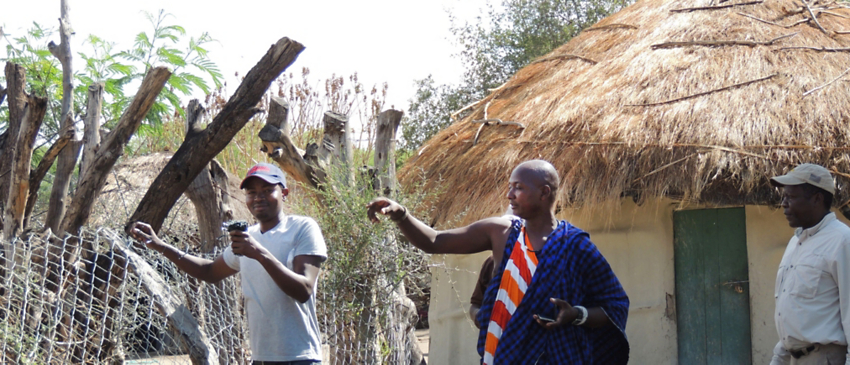 By Sandra Vaughn, Grand Circle Foundation Project Manager, East Africa
This year we decided to do a completely different kind of community service than we usually do—we swapped paint brushes for conservation.
We chose Tarangire for our area to impact as we support the village and two schools there, and they are all in close proximity to Tarangire National Park. Being so close to the park brings unsurmountable issues, such as lion and hyena attacks in the village. There have been umpteen attacks these last two years starting on New Year's Day 2015 when a pride of 17 lions left the park boundary and went on a hunting spree in the village where they killed two donkeys and some smaller domestic livestock. The retaliation by the Maasai was instant with over 100 warriors out to protect themselves and their families, and also to exact revenge.
Seven lions were killed that day. Between the O.A.T. office and Chief Lobulo, rangers and the lion research team were called, and the lions were eventually pushed back into the park. This year, we talked to Harriet Lewis about the issue of attacks in the village and a possible solution. Her passion to assist was instant and she committed $10,000 to funding a project that would conserve wildlife, the village way of life, and livestock.
There has been much research on how a simple idea of a flashing light within the livestock pen will deter a predator from attacking (started by Richard Turere), and so the idea of using solar powered, flashing Christmas tree lights was born. In the past two years, we have had random controls set up all over East Africa documenting success or failure, and to date every boma (livestock enclosure) has recorded zero predator attacks.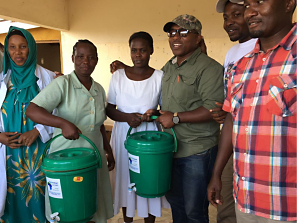 So off we went for our community service project, armed with 52 sets of flashing Christmas tree lights as well as 30 water filter systems, and a simple way to show how poaching elephants does not make financial sense. Over 25 Trip Experience Leaders with the East African office set off at 6 am to Tarangire to install the lights in an area that had seen constant attacks by either lions or hyenas. It was hectic, but magical, and we completed in time to sit with some warriors for lunch.
Over roasted goat, our Trip Experience Leaders led a controversial discussion on poaching elephants and retaliation attacks on lions when they kill livestock. The issue we have is that elephants come in to the pasture farms and can destroy the whole crop in one night, so the Maasai get their revenge by killing them. They lose their livelihood for six months, so they resort to selling parts of the elephants they kill.
×
We had a poster explaining how much money an elephant was worth dead compared to how much money it was worth alive. The idea of the poster is to encourage the Maasai to think before they kill the elephants. Dead elephants are worth $21,000, but living ones are worth $1.6 million. It was really interesting to see how perceptions were changed by educating the warriors, but also reinforcing our commitment in continuing to help the two schools and Tarangire village, as long as we have the two-way communication.
After lunch, we handed over ten water filters that had been generously donated by O.A.T. travelers and we left Tarangire to head back home. All along our route, we stopped and handed over much needed water filters to communities living with no visible access to clean safe water. Clean safe water is a hot issue throughout Tanzania, and dirty water will cause stomach issues, including typhoid and cholera. One in five deaths of children under the age of five is due to water related disease. Using a ceramic filter helps prevent this by filtering 99.9% of all known water bacteria and pathogens, and lasts up to five years.
In the seven weeks since we starting putting up flashing lights, there have been zero attacks of any sort within a boma that has lights. In other words, we have had 100% success in stopping predator attacks. We are working hard to get the solar panels in direct sunlight. Lights were fitted in 26 bomas, and many more are needed.
Get to know the Maasai people during O.A.T.'s Safari Serengeti: Tanzania Lodge & Tented Safari adventure.
You may also like…
Trip Experience
Preview the adventures that await and meet the Maasai people.
Giving the Gift of Water
These travelers also gifted water filters in Tanzania.
It's All in the Details
What map tells you the romantic status of its owner?