Traveler Correspondence: Adjusting to the New Normal
Posted on 4/16/2020 12:00:00 AM in The Buzz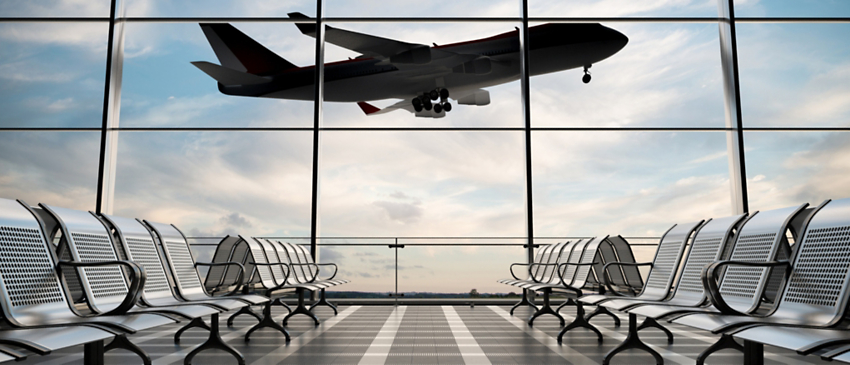 As we adjust to the new normal inside our homes, our readers share how they are staying busy, including the books and movies they've been using to escape to faraway places.
Hoping for an Improved World
I wanted to say a heartfelt thank you for the very kind and uplifting messages you send each week to all of us. Even before the pandemic, your messages were always interesting and full of good information. Now, since the pandemic began, the messages have been even better, staying informative but also staying always positive and hopeful. We are all sorry for the worldwide problems this is causing and sorry for the loss to your company's business. But we all know it will end eventually, and hopefully, we will return to an improved world. Again, thank you so much for your weekly messages!
Thanks to: Donna White, 10-time traveler from Redondo Beach, CA
Stay Well
It was six years ago that I traveled to Peru with O.A.T.—what a great time and Marco was an incredible guide. And while I have not traveled again with O.A.T. mainly due to time and money, I truly enjoy your weekly newsletters—now more than ever. They are so uplifting. Keep up the great work, and stay well.
Thanks to: Laura Gallo, first-time traveler from Lutz, FL
Fond Memories of Friends
My dear friend, Mary Branom got to return to her home yesterday after spending two painful weeks in the hospital with COVID- 19.
She and I are in your Heart of India video titled "Mary and Kathy's India Trip Experience." We share wonderful memories of O.A.T. trips and sincerely hope your company also recovers from this pandemic.
Thanks to: Kathy Stevenson, 3-time traveler from Seattle, WA
Note from the Editor: On behalf of Harriet and the Inside Scoop team, best wishes to Mary for a full recovery. We remember your video fondly, and hope that you both enjoy many more adventures.
Back on Track
I enjoy reading your messages. I do not always have the time to read these, but now during these extraordinary times I know I will positively appreciate your messages.
My husband and I (newlyweds—we both lost our spouses and blessedly found each other at ages 76 and 65) have a 5-year travel plan and are disheartened that we have had to put several trips on the back burner. We are praying we all get through these crazy days so we can get back to our travel schedule.
Thanks to: Diane Leider from Maple Valley, WA, who we hope to welcome on her first trip soon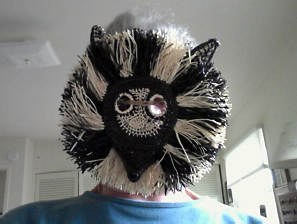 Fun Face Mask
Just thought I'd add some humor to the mix given things are so strange in this world right now. I was scheduled for my 44th trip leaving here (Corvallis, OR) on 4/11, and I made it all the way to the PDX airport, checked my luggage, and then was waiting at the departure gate (3 hours early) when I learned the borders of Romania and Hungary had closed and the Adagio was grounded. So I very sadly had to go home (drat!). The only good thing was it only took me an hour to unpack because all my clothes were still clean!
Anyway, I won't give up, never ever, and have re-booked the same trip in October. I just hope things clear up before that so I can squeeze in another trip before that time.
I wanted to share my face mask with you which I've had on my kitchen wall since my first safari. I have loved the three safaris I have taken!
I'm a Jersey girl and was a Pan Am flight attendant in the '60s (dream job back then) so my travel addiction began when I was paid to see the world. I'm still seeing it, but paying for it now, oh well.
Thanks to: Karen Byrne, 43-time traveler from Corvallis, OR
An Idea to Help Those in Need
I have just started tipping people who help me with larger amounts. I am giving $20 or more to people who survive on tips and will be losing that income. I won't seriously miss it, and it can help them pay the rent and eat!
Thanks to: Shannon Myrin, first-time traveler from Seattle, WA
Dreaming of an Egypt Adventure
We are with you 100% and will travel the distance with you. We will be back to travel together as soon as it is safe to do so. We are still looking forward to our trip to Egypt in December. Fingers crossed that it will happen. In the meantime, we feel for you and all of your associates worldwide. We admire your resilience and commitment to all that your organization stands for. Keep the faith, and your devoted travelers will be back!
Thanks to: Pam & Gene McGuire, 5-time travelers and 2-time Vacation Ambassadors from Rye, NY