Top 10: Inside Scoop "Greatest Hits"
Posted on 7/2/2019 12:00:00 AM in The Buzz
Each week in The Inside Scoop, we have fun highlighting O.A.T.'s most popular destinations in unique ways—from obscure trivia to mouthwatering recipes. In honor of our 200th edition, we've rounded up 10 of our most popular adventures and our readers' favorite stories and videos that relate to them.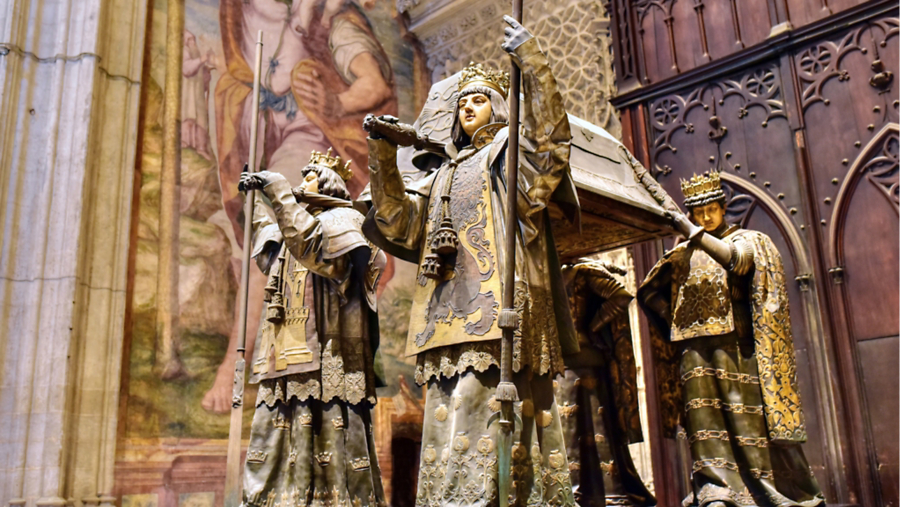 Portugal: Lisbon, Portimao • Spain: Seville • Morocco: Tangier • Gibraltar • Spain: Malaga, Cartagena, Valencia, Barcelona
Optional extensions: 3 nights in Lisbon; 3 nights in Barcelona
Ply the waters of the Atlantic Ocean as your ship—the 89-passenger M/V Clio or 98-passenger M/V Corinthian—navigates Iberia's welcoming coast. This trip is book-ended by stays in two iconic cities: Barcelona, where you'll soak in the surreal skyline and the city's lively ambiance while making cultural connections with friendly residents, and Lisbon, including its colorful medieval neighborhoods. Along your journey, you'll also uncover relics of the region's eclectic cultural heritage in Cartagena ... enjoy a taste of North African tradition in Tangier ... behold the legendary Rock of Gibraltar, and savor a traditional meal with a local family.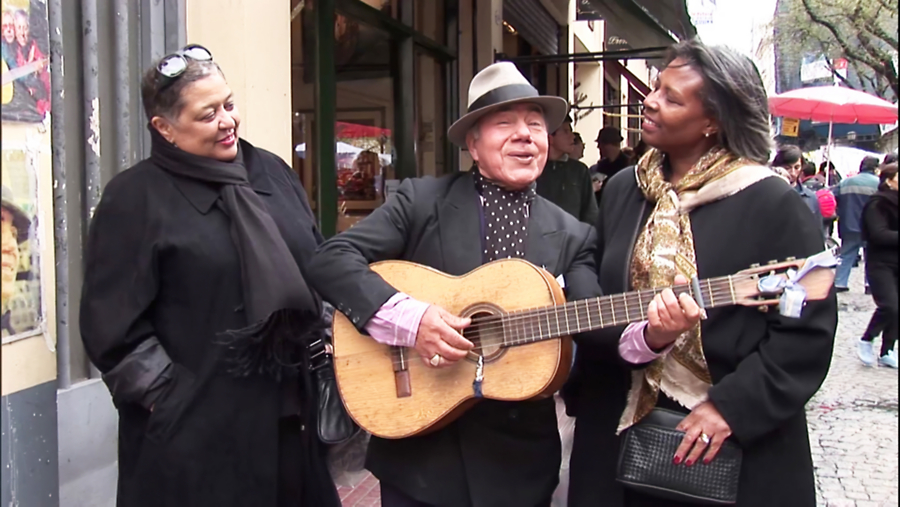 "Greatest Hit" from The Inside Scoop:
Grannies on Safari: Buenos Aires
In this episode of Grannies on Safari, delightful hosts Regina and Pat—always a hit with our readers—visit Argentina's cosmopolitan city, Buenos Aires.
Argentina: Buenos Aires, Bariloche, El Calafate • Chile: Puerto Varas, Chiloé Island, Punta Arenas, Torres del Paine National Park
Optional extensions: 5 nights in Santiago & Easter Island, Chile; 4 nights in Iguassu Falls
Travel to Chile and Argentina to cross the windswept steppes where gauchos roam and discover the many wonders of Los Glaciares and Torres del Paine national parks. Along the way, we'll witness picturesque alpine towns, experience the timeless culture of the remote island of Chiloé, and spend an additional night in Punta Arenas, a lively port town at the edge of civilization. And we'll begin and end our wilderness adventure in Argentina's lively capital, Buenos Aires, where we'll indulge our senses in all that this compelling and cosmopolitan city has to offer, from its striking blend of classic and modern architecture to the passion of the tango.
"Greatest Hit" from The Inside Scoop:
ReelEarth: Antarctica: A Love Story
In this film from our popular ReelEarth collection, head to Antarctica and meet Anthony and Christine, a couple whose passions are inspired by the snowy landscapes.
Argentina: Buenos Aires, Ushuaia, Tierra del Fuego • Antarctic Expedition Cruise: Drake Passage, Antarctic Peninsula Region, South Shetland Islands
Optional extensions: 5 nights in Bariloche, Argentina: Patagonian Lakes & Andes; 3 nights in Iguassu Falls, Argentina & Brazil
Colossal glaciers calving into the sea in a sudden thunderous clap ... Weddell seals hauled out on ice floes ... jagged icebergs bathed in pink-hued summer sunlight—this is Antarctica. Once off-limits to all but the most fearless explorers, this remote landscape is now a milestone for intrepid world travelers. Aboard the 88-passenger M/V Corinthian, you'll journey to the bottom of the world on this Small Ship Adventure—and get closer than you ever imagined to the wonders of the seventh continent, coming away with a deep understanding of this rugged wilderness.
"Greatest Hit" from The Inside Scoop:
Dear Diary
We love travel-inspired creativity, and our readers also appreciated the illustrated journal entries Ann C. created based on her Tanzanian safari.
Tanzania: Arusha, Tarangire, Ngorongoro Highlands & Crater, Serengeti National Park, Karatu
Optional extensions: 4 nights in Kenya's Masai Mara Game Reserve or 3 nights in the Foothills of Kilimanjaro, Tanzania; 5 nights in Zanzibar, Tanzania
The legendary plains of the Serengeti teem with one of the densest concentrations of wildlife on Earth, lending them an aura of Africa at its most primitive. Thomson's gazelle, Cape buffalo, and elephant vie for survival here amidst grand backdrops, such as magnificent Tarangire National Park, and Ngorongoro Crater, a twelve-mile-wide, 2,000-foot-deep caldera. In a tight-knit small group, immerse yourself in African culture through rewarding visits to schools and villages, and get to know the traditional lifestyle of the Maasai tribe, as you visit them in their bomas (villages), step into their mud huts, and learn about their daily chores, crafts, and values
"Greatest Hit" from The Inside Scoop:
Trivia: Watch What You Eat
What dietary crime was considered so awful that a gang of Japanese monks attacked the emperor to make him stop indulging?
Japan: Tokyo, Hakone, Kanazawa, Kyoto
Optional extensions: 3 nights in Tokyo; 3 nights in Hiroshima
Explore more than 2,000 years of Japanese history and culture, from ultra-modern Tokyo to the former imperial capital of Kyoto, and all the way back to Kanazawa's unique samurai architecture. Plus, we recently added an extra night in Tokyo so that you can experience more of Japan's futuristic capital. Our small group allows us to get an intimate glimpse of Japan's distinct culture, which we'll experience alongside the people that know it best—the locals. We'll find a unique fabric of life when our local Trip Experience Leader introduces us to local artisans that specialize in woodwork, a Buddhist monk who will guide us through Zen meditation, and a local family that will show us their traditions.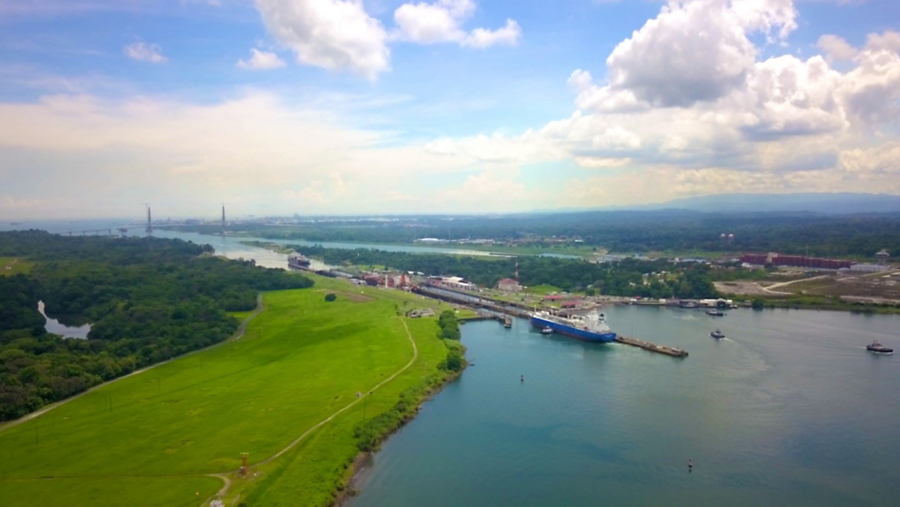 "Greatest Hit" from The Inside Scoop:
Video: Judy & Cathryn in Panama
We've created several videos featuring friends traveling together on our adventures—and our travelers can't seem to get enough of them. Here, two ladies from Richmond, VA, explore Panama.
Panama: Panama City, Chitre, El Chorillo, Clayton, Taboga Island, Panama Canal, San Lorenzo National Park
Optional extensions: 3 nights in Chiriqui Highlands, Panama; 3 nights in Colonial Cartagena, Colombia or 6 nights in Colombia: Bogota & Medellin
On our Panama Canal Small Ship Adventure, you'll take three nights to complete a transit of this man-made marvel aboard our privately chartered, 24-passenger catamaran, the M/S Discovery. While on land, you'll visit a local village, where Panama's indigenous people will introduce you to their enchanting traditions; embark on a tour of Azuero and Panama City to discover the myriad excitements of the country's metropolitan hubs. Throughout your journey, you'll also have opportunities to witness some of Central America's plethora of animal species—from baby crocodiles peeking out of the woodlands of Gatun Lake, to two-toed sloths making homes in the trees of San Lorenzo National Park.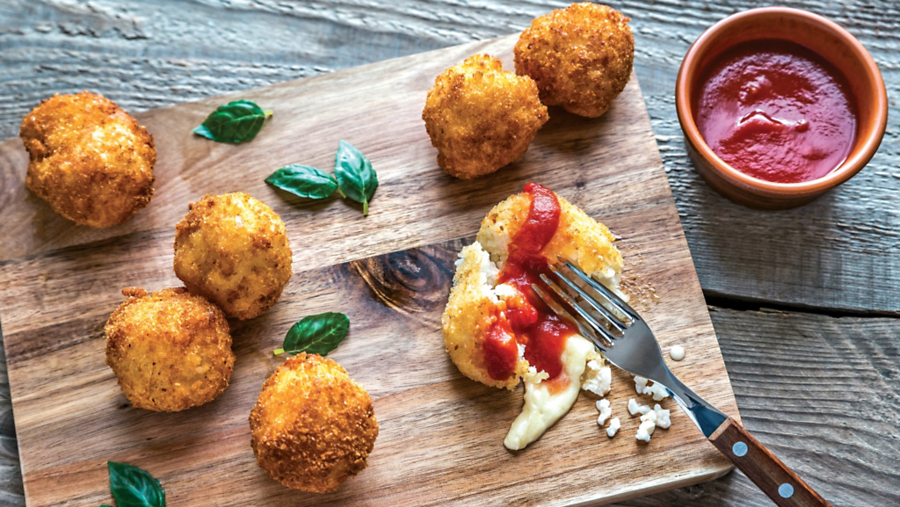 "Greatest Hit" from The Inside Scoop:
Recipe: Sicilian Arancini di Riso
Not surprisingly, recipes from Italy are popular in The Inside Scoop. These fried risotto croquettes, which come courtesy of the experts at Epicurious, was no exception. We served it up with a side of history, too.
Sicily: Palermo, Mazara del Vallo, Piazza Armerina, Ragusa, Catania
Optional extensions: 5 nights in Puglia: Italy's Undiscovered Heel; 5 nights in Calabria: Southern Italy's Heartland
Zip along Modica's narrow streets in an iconic, vintage Fiat 500; spend the night in an agriturismo, a traditional Sicilian farmhouse; and even sit down to a home-cooked meal with a farming family in the pastoral Sicilian countryside. Plus, with an additional night in seaside Catania—a newly enhanced feature—you have even more time to immerse yourself in Sicily's landscapes, history, and culture. The island beckons … so bring an open mind, a spirit of adventure, and a hearty appetite.
3. Inside Vietnam—20-day O.A.T. Small Group Adventure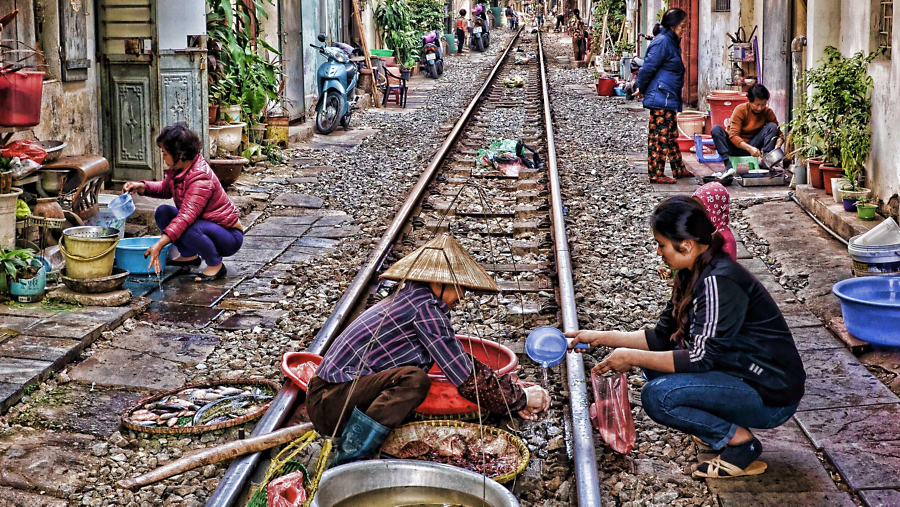 "Greatest Hit" from The Inside Scoop:
Where in the world are train tracks treated like sidewalks—until everyone gets derailed?
Vietnam: Hanoi, Halong Bay, Hué, Hoi An, Nha Trang, Dalat, Ho Chi Minh City
Optional extensions: 6 nights in Northern Vietnam; 5 nights in Angkor Wat, Cambodia
Travel from Hanoi to Ho Chi Minh City, stopping en route to cruise along Halong Bay, explore ancient Hué, witness the idyllic seaside retreat of Nha Trang, experience French-flavored Dalat, and much more. Thanks to our small group size and local Trip Experience Leader, you'll enjoy many personal interactions with the people of Vietnam, from meeting the children of an orphanage or school to spending A Day in the Life of a local village. You'll even enjoy an overnight cruise on a traditional Vietnamese sailboat in Halong Bay.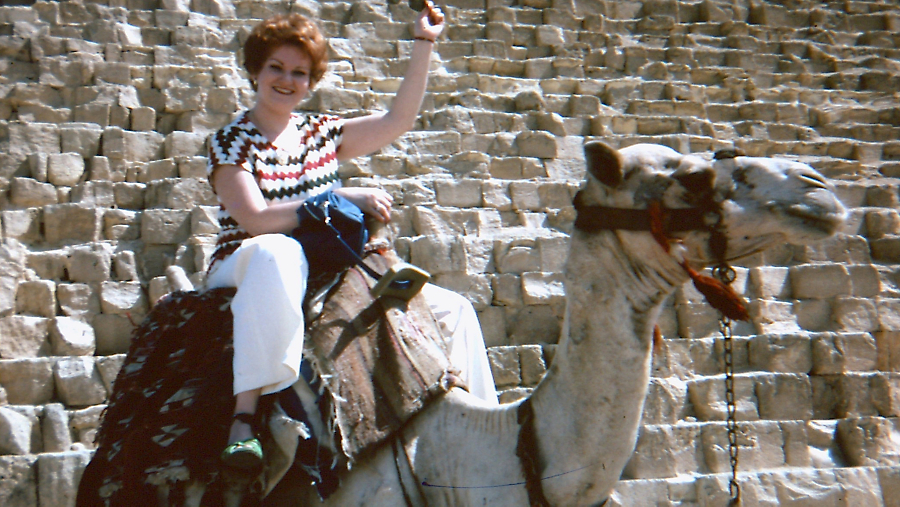 "Greatest Hit" from The Inside Scoop:
A Woman's Nightmare in Egypt
Bonnie M. is one of our favorite frequent Inside Scoop contributors. Here, she entertained our readers with her account of losing her luggage en route to Egypt in 1976. How would you improvise a bathing suit with just fabric and a pair of scissors?
Israel: Tel Aviv, Jaffa, Haifa, Sea of Galilee, Golan Heights • Egypt: Suez Canal, Giza Pyramids, Luxor & Valley of the Kings • Jordan: Aqaba, Wadi Rum, Petra, Madaba, Mount Nebo, Dead Sea, Bethany Beyond the Jordan • Allenby Bridge Border Crossing • Israel: Jerusalem
Optional extensions: 5 nights Palestinian Discovery; 4 nights in Jerusalem & Masada, Israel
At the heart of your adventure is a six-night cruise aboard the 89-passenger M/V Clio, from the crystalline Mediterranean to the Red Sea. In a small group of 20-25 travelers (with an average of 22), you'll unravel a complex web of faiths during visits to icons like the Church of the Holy Sepulchre and the Mount of Olives … uncover the mysteries of Egypt's Pyramids and the inscrutable Sphinx … and witness relics of an ancient civilization as you hike through the awe-inspiring city of Petra, carved into rose-colored cliff sides.
"Greatest Hit" from The Inside Scoop:
Videos created by our travelers offer a firsthand glimpse of what to expect on an adventure—so it's no surprise that our readers love them. Here, Robert S. and his wife, Diana, share video footage and photos from their epic journey through the South Pacific. Watch till the end, because we think they saved the best for last.
Australia: Melbourne, Alice Springs, Uluru, Port Douglas, Sydney • New Zealand: Wellington, Hokitika, Fox Glacier, Queenstown, Rotorua, Auckland
Optional extensions: 6 nights in Tasmania; 4 nights in New Zealand's Bay of Islands
Australia and New Zealand are lands of stark natural and cultural contrasts. In Australia, dive into the controversial history of the country's original residents, the "First Peoples of Australia"—and in New Zealand, let the Maoris show you their ancient traditions. Equally as fascinating as the local cultures of Australia and New Zealand is the mosaic of landscapes. Visit modern cities from Sydney to Wellington, remote sites sacred to Australia's "First Peoples" and Maori people like Uluru and Rotorua, and natural wonders from the Daintree Rainforest and the Great Barrier Reef to Franz Josef Glacier.