Top 10: Lesser-Known UNESCO World Heritage Sites
Posted on 11/6/2018 12:00:00 AM in The Buzz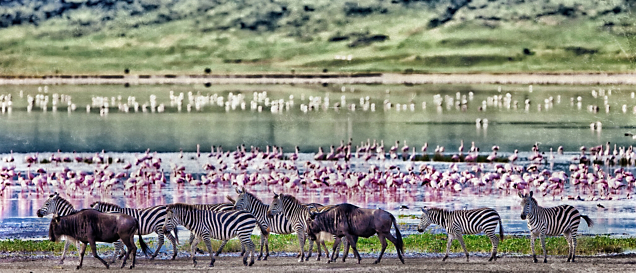 Scattered throughout 167 countries are more than 1,000 UNESCO World Heritage Sites, determined by UNESCO (the United Nations Educational, Scientific, and Cultural Organization) as having historical, cultural, or scientific significance. These sites are legally protected by international treaties and some are more well-known than others—such as the Taj Mahal or the Grand Canyon. This month, we've compiled a list of UNESCO World Heritage Sites that fly a bit further under the radar, but are absolutely worth visiting.
Top 10: Lesser-Known UNESCO World Heritage Sites
10. Peterhof Palaces, St. Petersburg, Russia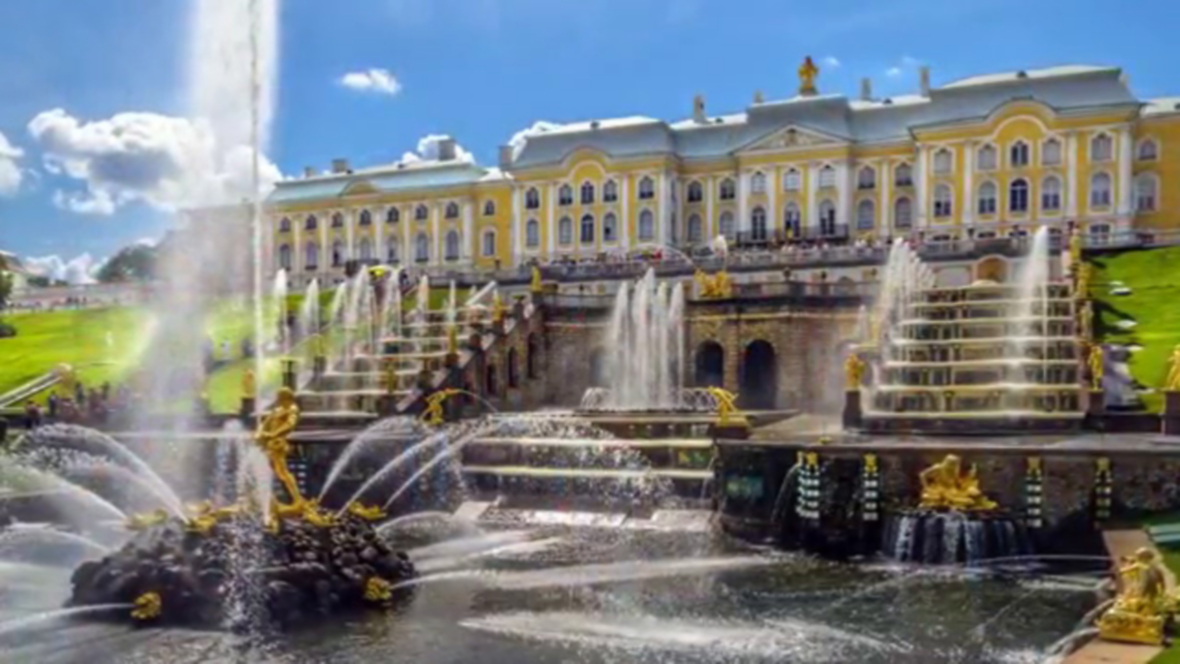 The magnificent summer residence of the Russian royalty at Peterhof became a UNESCO World Heritage Site in 1990. In 1714, Peter the Great asked for a "Versailles by the Sea." The site evolved into a stunning palace atop the hill surrounded by a park. In front of the palace is the remarkable Grand Cascade, an extraordinary fountain ensemble made up of three waterfalls, nearly 150 fountains shooting more than 2,000 jets of water, and a myriad of statues and sculptures.
Explore Peterhof during …
Grand Baltic Sea Voyage—15-day O.A.T. Small Ship Adventure
The Baltic Capitals & St. Petersburg—16-day O.A.T. Small Group Adventure
9. Kinderdijk, The Netherlands
Kinderdijk is made up of 19 historic, well-preserved windmills, which became protected by UNESCO in 1997. Kinderdijk takes its name from a 16th-century legend involving a baby (or kinder), a cradle, and a cat that all survived being tossed into raging waters. For centuries, the Dutch were at the mercy of frequent floods. Around 1740, 19 windmills were built in the village of Kinderdijk, innovative structures that drain the excess water from polders—the reclaimed land that is situated below sea level—and pump it into nearby rivers and canals. This helps to evenly distribute water levels and lessen the threat of devastating floods. Nowadays, modern engines do the job of turning the paddle wheels, forcing them to scoop up the water, yet the country still has a unique bond with, and affection for, its many windmills.
Explore Kinderdijk during …
Holland & Belgium in Springtime—12-day Grand Circle Cruise Line River Cruise
Romance of the Rhine & Mosel—16-day Grand Circle Cruise Line River Cruise
8. Uluru, Australia
Australia's tribal people, grouped together as aborigines, are among the oldest civilizations on Earth. They are the spiritual caretakers of iconic Uluru—or Ayers Rock—a natural phenomenon in the form of an awe-inspiring 1,142-foot-high natural sandstone monolith. The cave walls are adorned with colorful Aboriginal art depicting kangaroos, frogs, turtles, and the seasons. Uluru, the centerpiece of Uluru-Kata Tjuta National Park, a UNESCO World Heritage Site since 1987, projects red-orange hues that glow, as if lit from within as the sun goes down and twilight sets in.
Explore Uluru during …
Australia & New Zealand: An Adventure Down Under—30-day O.A.T. Small Group Adventure
Ultimate Australia—17-day O.A.T. Small Group Adventure
Australia & New Zealand—19-day Grand Circle Travel Tour
7. Ayutthaya, Thailand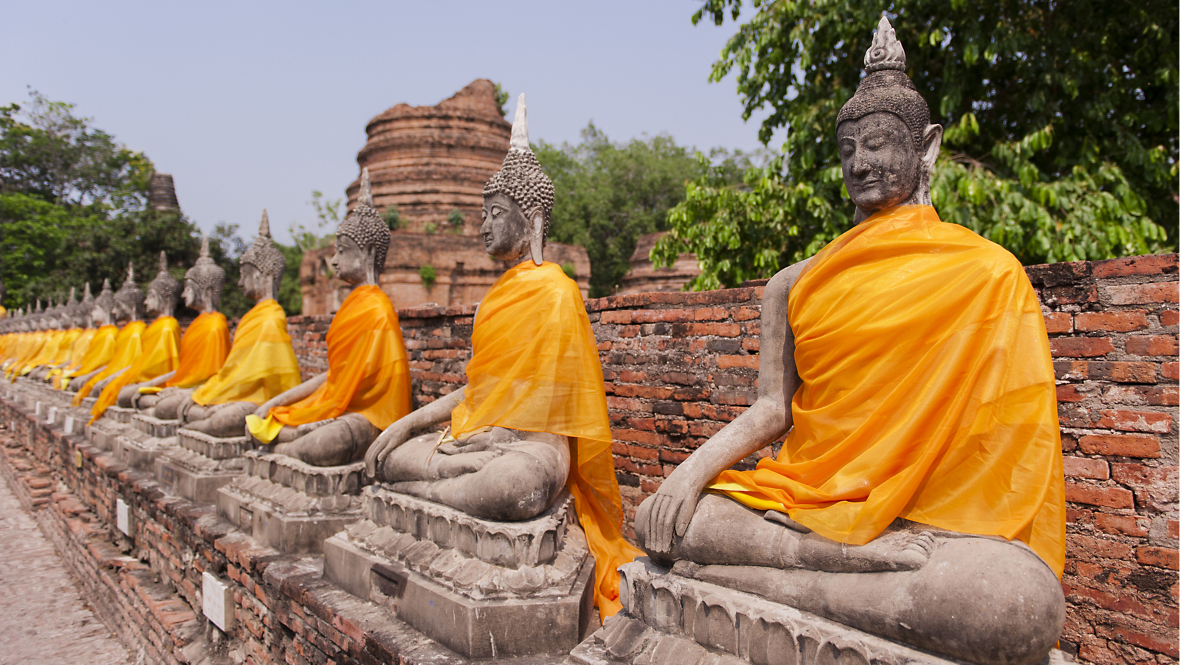 The ancient city of Ayutthaya is located about 50 miles north of Bangkok. This UNESCO World Heritage Site (protected in 1991) was home to 33 kings from many different dynasties. The capital of Siam from 1353 to 1767, the city was once a place of such fabulous wealth that early travelers described its "2,000 spires clad in gold." The site includes Wat Mahathat and Wat Phra Si Sanphet, which served as Ayutthaya's royal temple for several centuries until 1767, when most of this majestic city was destroyed by the Burmese.
Explore Ayutthaya during …
Ancient Kingdoms: Thailand, Laos, Cambodia & Vietnam—20-day O.A.T. Small Group Adventure
Bangkok, Thailand post-trip extension of China & the Yangtze River—21-day Grand Circle Travel Tour
6. Agrigento's Valley of the Temples, Sicily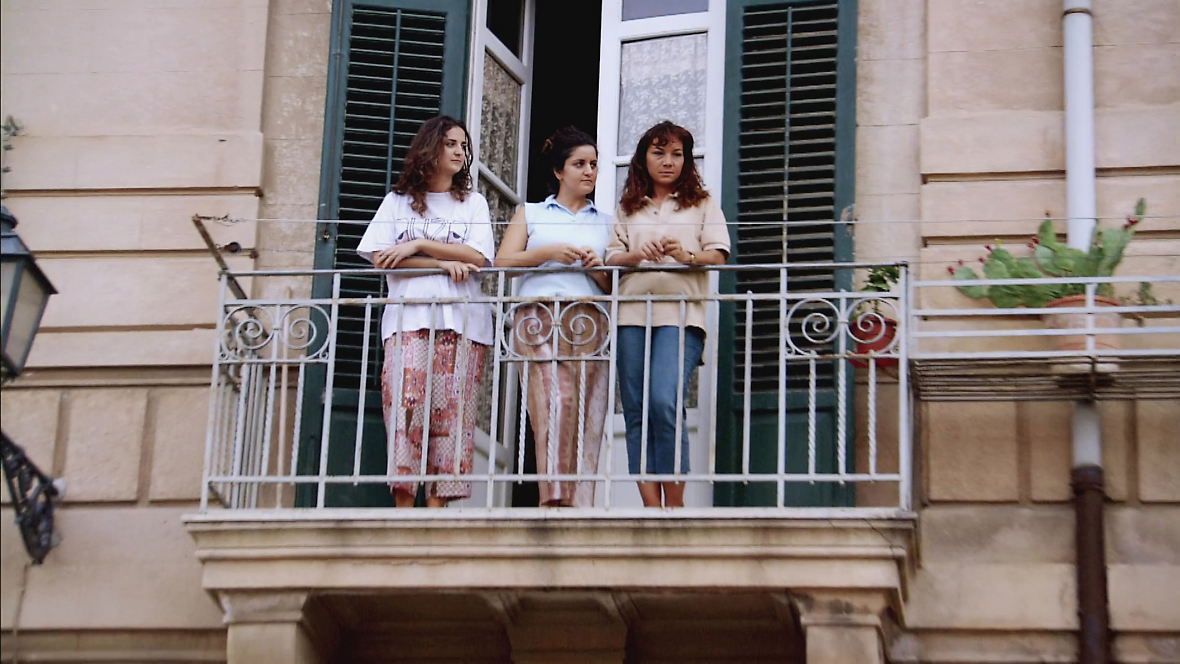 Agrigento is home to the extraordinary Valley of the Temples, an established UNESCO World Heritage Site since 1997. These are among the greatest Greek ruins in the world, and the splendor of the temples—seven in the Doric style, built during the fifth and sixth centuries BC—rivals those in Athens. The site includes the Temple of Juno, with its excellent views of the entire valley, and the beautifully-preserved Temple of Concordia. The oldest ruin is traditionally named the Temple of Heracles, which includes the remnant of a large altar. The star of the show, the Concordia temple, has remained nearly intact since its construction in 430 BC—its impressive facade may look familiar, as it inspired the UNESCO logo.
Explore the Valley of the Temples during …
Sicily's Ancient Landscapes & Timeless Traditions—16-day O.A.T. Small Group Adventure
New! Discover Sicily: Taormina to Palermo—16-day Grand Circle Travel Tour
New! Mediterranean Cultures & Islands: A Voyage from Barcelona to Athens—19-day O.A.T. Small Ship Adventure
5. Plitvice Lakes National Park, Croatia
Deep within Croatia's mountainous central region, a stone's throw from the border with Bosnia and Herzegovina, lies one of Europe's most intriguing natural wonders: Plitvice Lakes National Park. Stretching out over 114 heavily-forested square miles, this UNESCO World Heritage Site (since 1979) is comprised of 16 turquoise, green, and azure lakes laced together by waterfalls coursing over limestone ridges. This collection of pools is divided into an upper section—home to the park's largest lake—and a lower section, featuring the tallest waterfall in Croatia. Both can be explored via wooden footpaths that snake over crystalline waters rimmed by beech, spruce, and fir trees, and adorned with tiny rainbows tossed into the air by the cascades' spray.
Explore Plitvice Lakes National Park during …
Hidden Gems of the Dalmatian Coast & Greece—16-day O.A.T. Small Ship Adventure
Crossroads of the Adriatic: Croatia, Montenegro, Bosnia & Herzegovina, and Slovenia—18-day O.A.T. Small Group Adventure
4. Medina of Fez, Morocco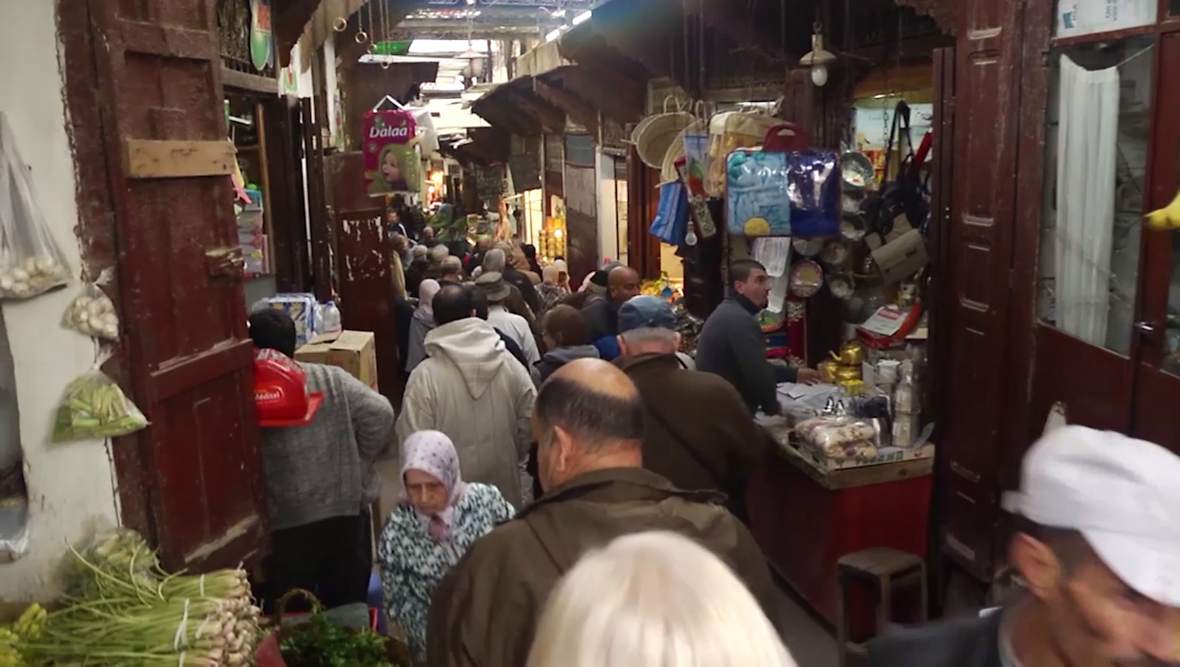 Fez's medina is often considered the world's most well-preserved medieval city and has been a UNESCO World Heritage Site since 1981. Today, the medina is home to 70,000 people and is the largest car-free urban zone in the world. Nearly anything can be bought in the maze of alleyways—especially leather goods. The tanneries of Fez are famous the world over, and overwhelm the senses with the kaleidoscopic dyes, the sound of hundreds of men beating the leathers to soften them, and the smell of lye. Despite the whirlwind of activity in the medina, there are still pockets of serenity sprinkled throughout, including the many tiled mosaic fountains and quiet medersas, or seminaries.
Explore the Medina of Fez during …
Morocco Sahara Odyssey—16-day O.A.T. Small Group Adventure
3. Torres del Paine, Chile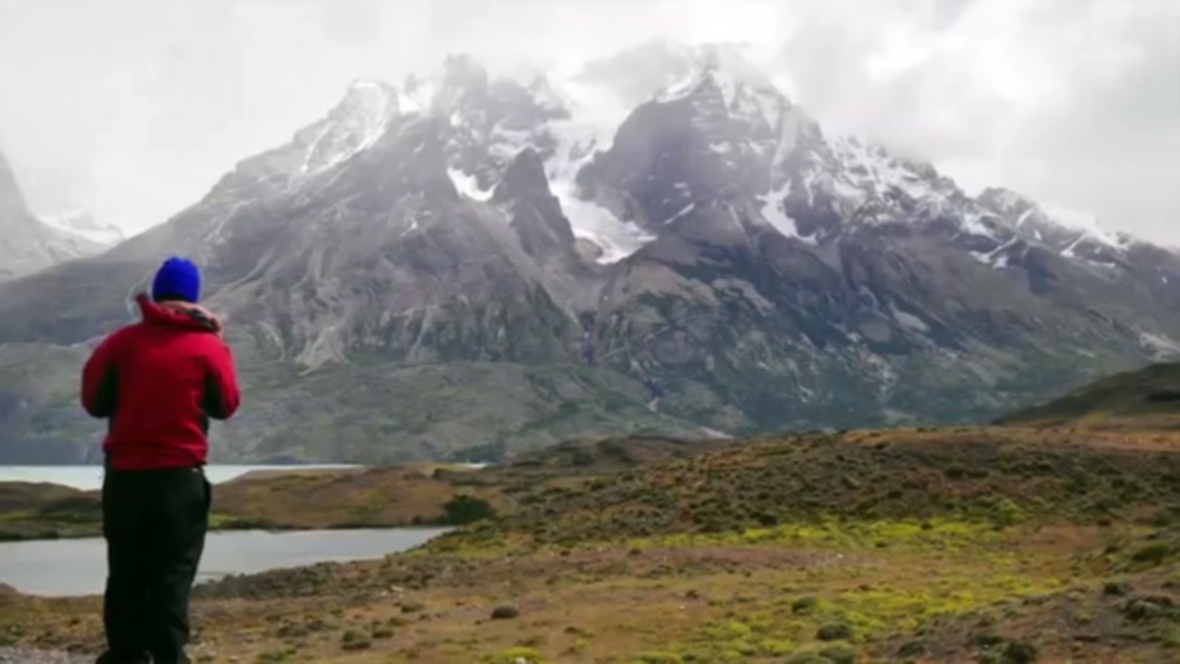 Soaring 6,500 feet over the Patagonian steppe, a trio of granite peaks known as Torres del Paine (Blue Towers) anchors an epic national park of the same name. Once a sprawling landscape of sheep farms, it was declared a national park by Chile in 1959, after sharp-eyed conservators recognized its pristine beauty and natural diversity. Over the course of its 935-square-mile footprint, the landscape evolves from grasslands to dense forest to glacier-cut fjords and valleys. Even the weather is constantly shifting: Chilenos like to say you can experience all four seasons in a single day here. Torres del Paine became a UNESCO Biosphere Reserve in 1978 and is home to ostrich-like ñandús, Andean condors, flamingos, and guanacos. For nature lovers, wildlife spotters, and hiking enthusiasts alike, it is the pinnacle of what Chile has to offer.
Explore Torres del Paine during …
The Wilderness Beyond: Patagonia, Tierra del Fuego & the Chilean Fjords—15-day O.A.T. Small Ship Adventure
Chile & Argentina: The Andes to Patagonia—18-day O.A.T. Small Group Adventure
Exploring South America: Rio, Buenos Aires, Patagonia & Chilean Fjord Cruise—19-day O.A.T. Small Ship Adventure
2. Agra Fort, India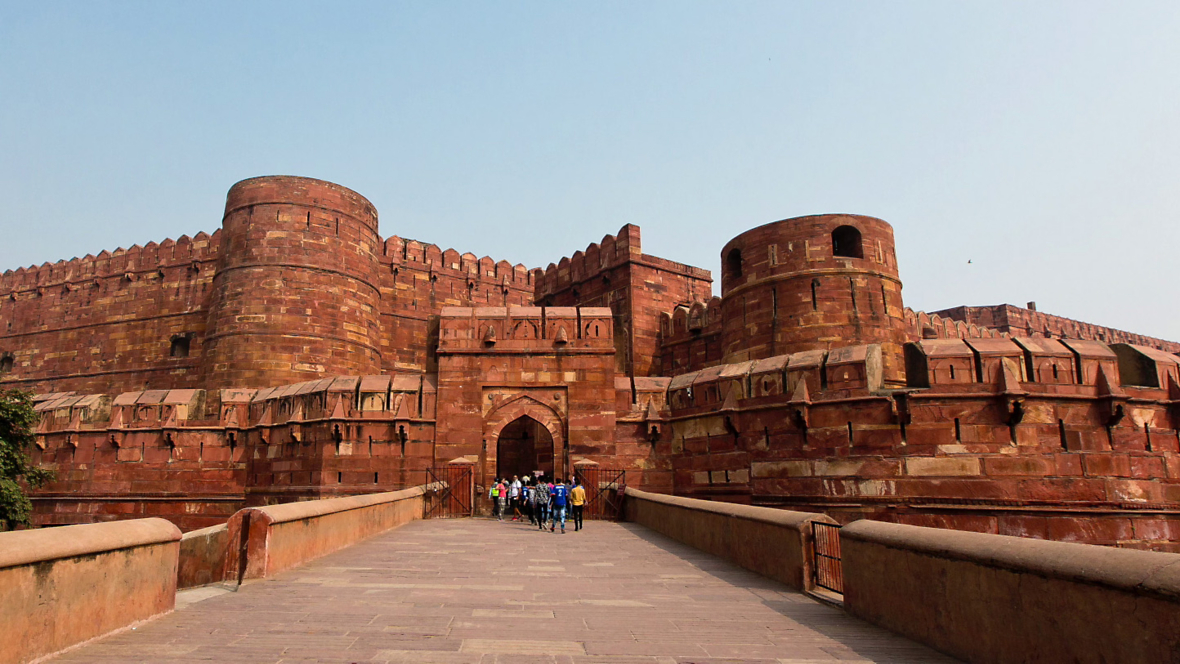 India's sprawling Agra Fort is on the banks of the Yamuna River and became an established UNESCO World Heritage Site in 1983. This immense fort and palace was the seat of power for four generations of Mughal emperors; they ruled all of northern India from the early 16th century until the consolidation by British colonial rule in the early 1800s. Agra Fort's architecture is an almost perfect fusion between military might and lavish beauty.
Explore Agra Fort during …
Heart of India—17-day O.A.T. Small Group Adventure
1. Ngorongoro Conservation Area, Tanzania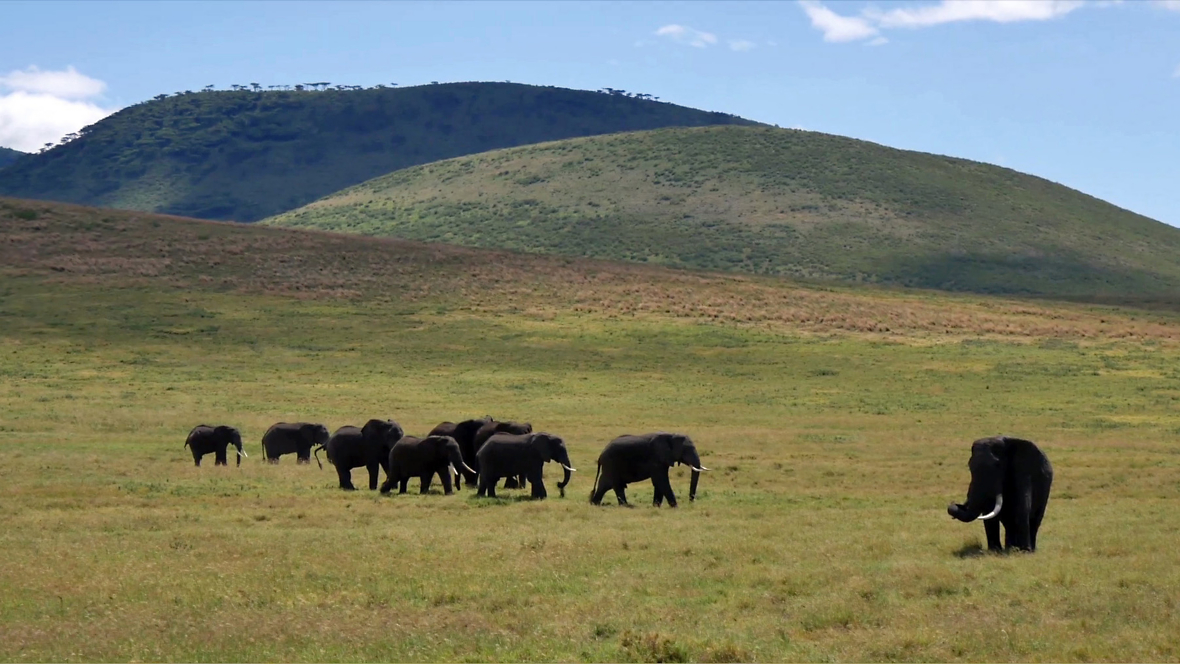 With zebra and wildebeest grazing in the plains; elephant roaming the forests; and cheetah, rhino, flamingo and more coloring the landscape, it's no wonder the name Ngorongoro comes from the Maasai word for "gift of life." The conservation area's most prominent feature is the Ngorongoro Crater, the remains of a collapsed volcano the size of Mount Kilimanjaro. What now remains is the world's largest volcanic caldera, and is somewhat of a sanctuary for wild animals, nurturing a delicate ecosystem within its towering walls. This conservation area gained UNESCO status in 1979.
Explore Ngorongoro during …
Safari Serengeti: Tanzania Lodge & Tented Safari—13-day O.A.T. Small Group Adventure
The Best of Kenya & Tanzania—18-day O.A.T. Small Group Adventure
Out of Africa: Botswana, Zambia, Zimbabwe, Kenya & Tanzania—34-day O.A.T. Small Group Adventure
Tanzania Safari: Manyara, Ngorongoro & the Serengeti post-trip extension of Rwanda: Mountain Gorillas in the Land of a Thousand Hills—11-day O.A.T. Small Group Adventure