Top 10: Lesser-Known European Destinations
Posted on 3/3/2020 12:00:00 AM in The Buzz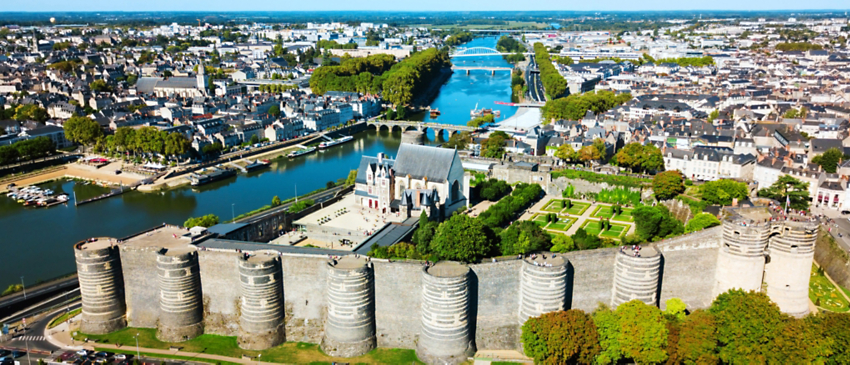 Europe is truly a travel destination of fairytales—from its ancient ruins to charming old towns and undeniably delicious cuisine. In a continent packed with complex history, spectacular art, and culinary feats, the number of unique cities to explore is a long one. While popular places like Paris, London, and Rome are all must-visits, Europe is also home to many magical hidden gems. Here's our top 10 list of lesser-known but equally unforgettable destinations in Europe for your next adventure abroad.
10. Ragusa, Sicily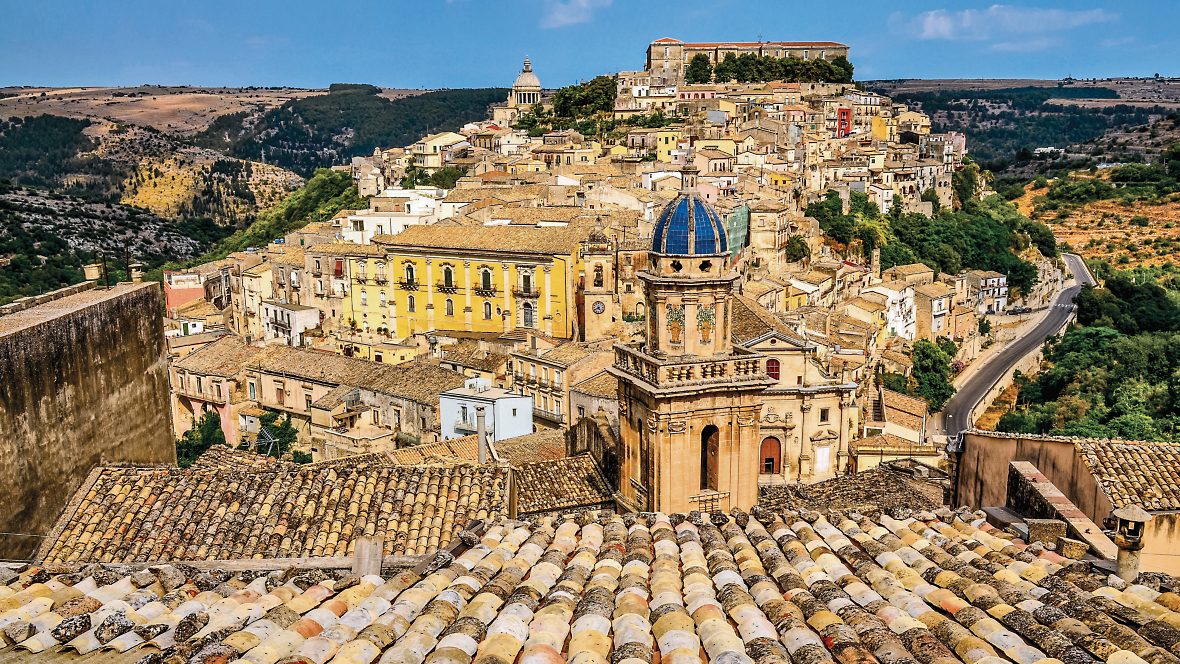 Ragusa is a city with two souls—Ragusa Superiore and Ragusa Ibla, each district set like a crowning jewel on its own hilltop. Ragusa Ibla is the original, a jumble of medieval palaces, churches, and piazzas connected by a warren of stairs and narrow streets. It was nearly leveled in the great earthquake of 1693, and wealthy townspeople rebuilt on an even higher hilltop nearby. Most development over the last few centuries has taken place in the "new" city, Ragusa Superiore, leaving the lower ancient town intact. Highlights of exploring Ragusa Ibla include baroque cathedrals, the local wine-flavored gelato, and the Giardini Iblei public garden.
Explore Ragusa during…
Sicily's Ancient Landscapes & Timeless Traditions—16-day O.A.T. Small Group Adventure
9. Aran Islands, Ireland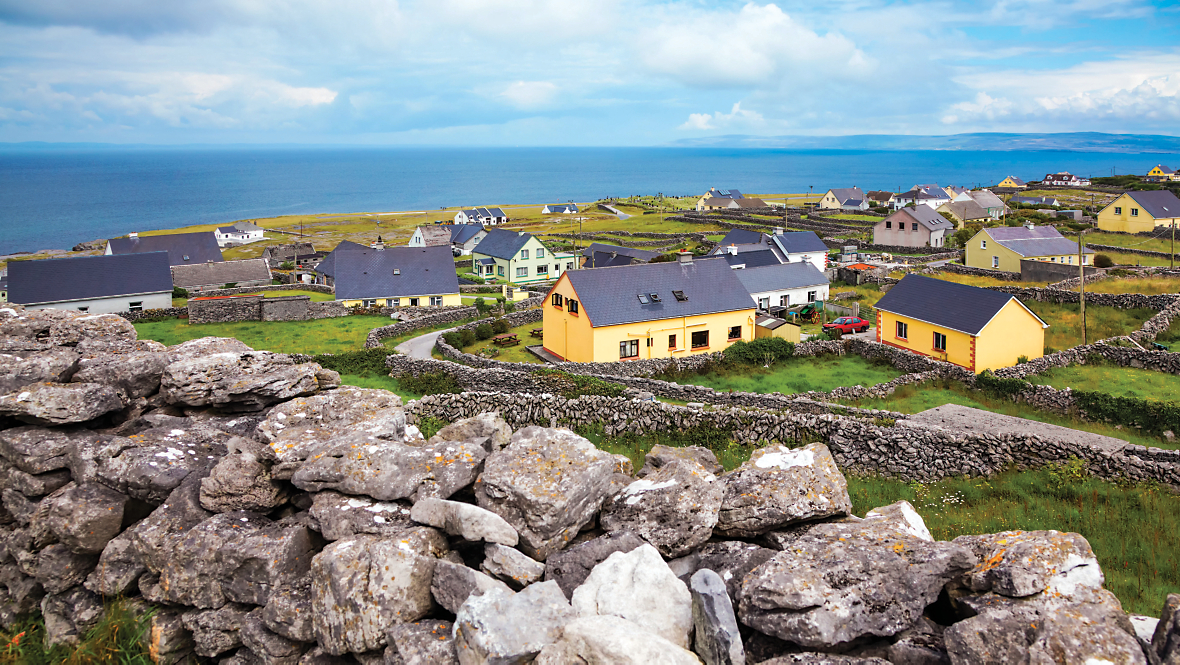 Located just outside of Galway Bay in Western Ireland, these three rocky isles are known for holding some of the oldest archeological remains in all of Ireland. The islands—Inis Oirr, Inis Meain, and Inis Mór—are brimming with sacred sites and ancient forts, churches, and monuments. With thousands of years of Celtic traditions and deep Christian history, the residents of the islands still speak Gaelic and practice traditional Celtic customs in their daily lives. Some notable spots include Killeany Monastery, which was founded in the year 490, and the prehistoric fort of Dun Aonghasa, constructed in 1100 BCE.
Explore the Aran Islands during…
Irish Adventure: Dublin, Belfast & the Northern Counties—16-day O.A.T. Small Group Adventure
8. Belgrade, Serbia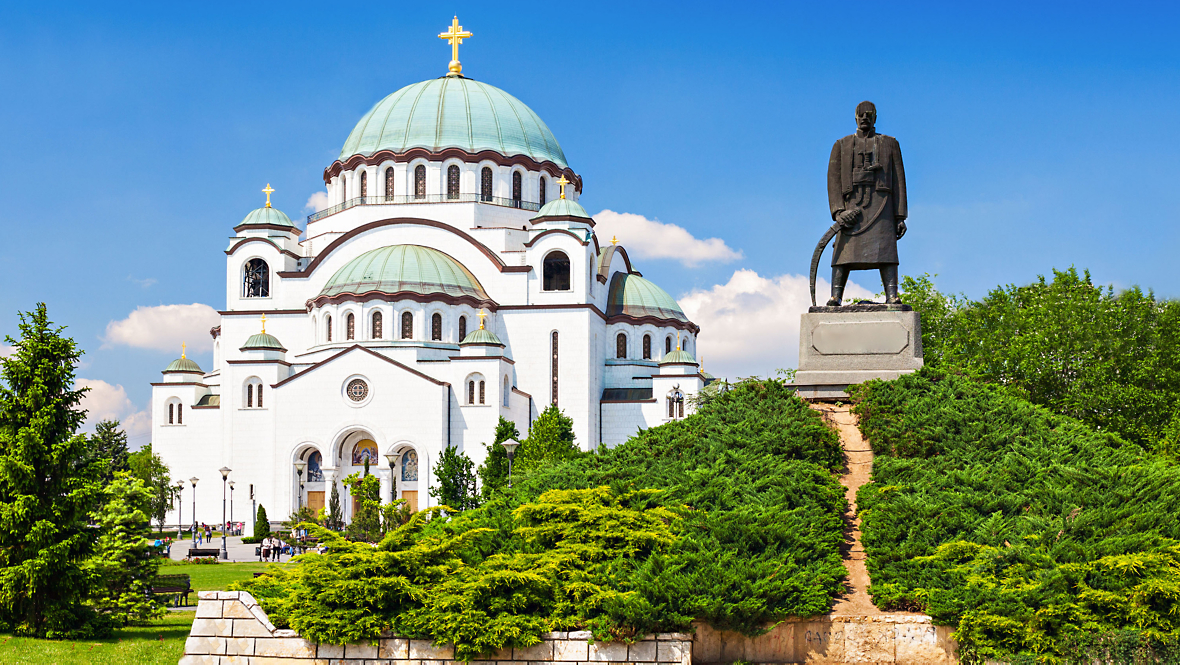 The resiliency of Communist-era Yugoslavia collides with the bustle of modern Europe in Serbia's capital and largest city, Belgrade. The city enjoys a prime location at the confluence of the Sava and Danube rivers, which helps explain the many times the city has been rebuilt during its vast 2,300-year history. One of the most important cultural sites in prehistoric Europe, the rulers of Belgrade have changed hands many times throughout history creating the proud, diverse city that exists today. Architecture from the Hapsburgs mixes with Ottoman relics and remnants of the socialist era everywhere you turn. You'll also find the Palace of Serbia, a complex that houses Serbia's Government, and the Church of St. Sava, one of the world's largest Orthodox churches.
Explore Belgrade during…
Serbia: Novia Sad, Belgrade Post-Trip Extension to Enhanced! Crossroads of the Adriatic: Croatia, Montenegro, Bosnia, Herzegovina and Slovenia—18-day O.A.T. Small Group Adventure
7. Porto, Portugal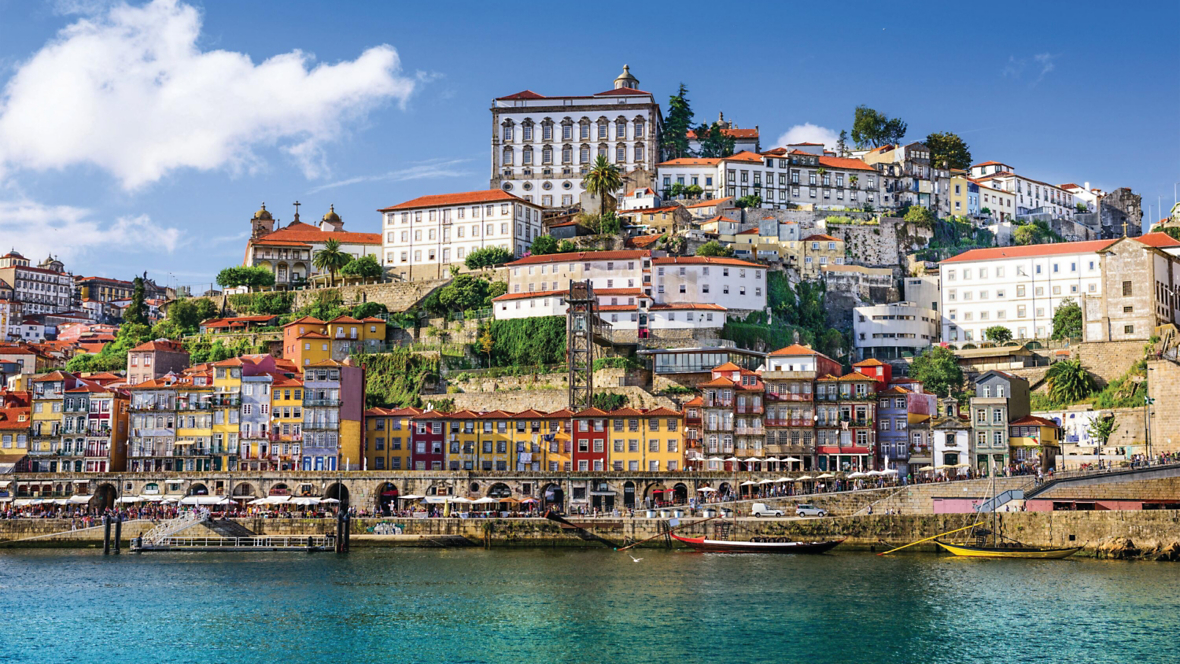 One of Europe's oldest continuously inhabited cities, Porto has always been a key player for Portugal, launching countless vessels in the age of the great navigations and then acting as the epicenter of the port wine trade. The Ribiera, the oldest part of the city, still reveals glimpses of 2,000 years of history along its medieval streets, while architectural gems beckon throughout the entire city, from the Neoclassical Palácio da Bolsa to the ornately Gothic São Francisco. Whether ducking into the country's oldest bookstore, the 19th-century Livraria Lello, or marveling at the beauty of the Iberian Peninsula's largest synagogue, visitors often find that Porto's allure remains undimmed by time.
Explore Porto during…
Northern Spain & Portugal: Pilgrimage into the Past—17-day O.A.T. Small Group Adventure
6. Úbeda, Spain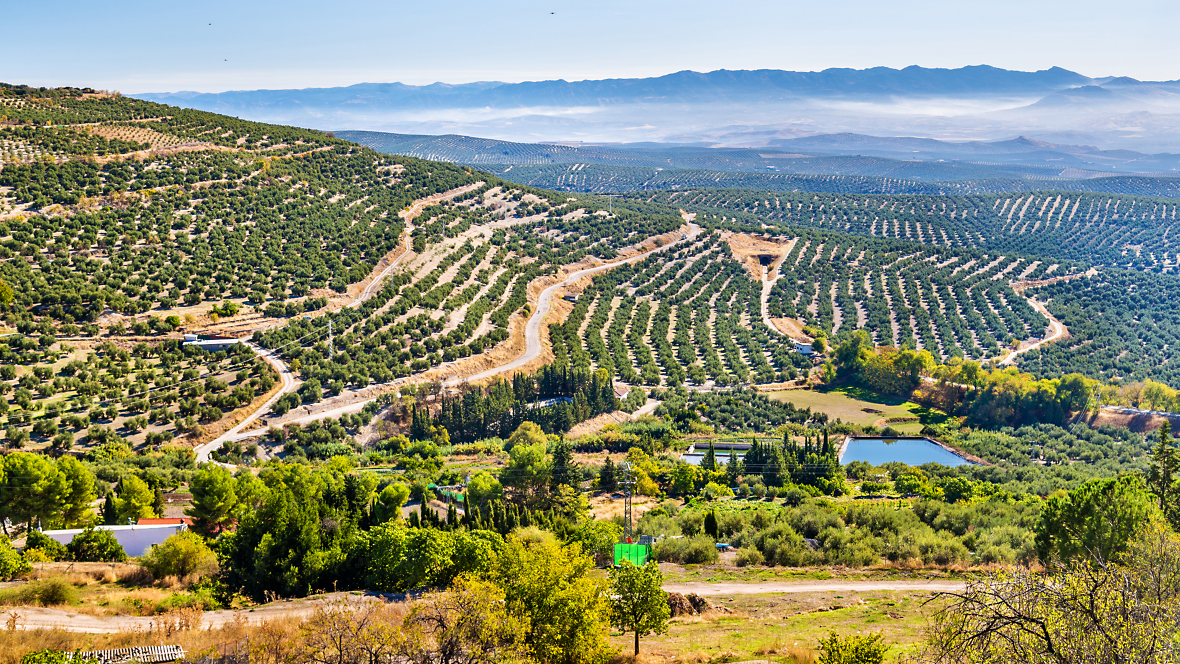 Packed with beautiful Renaissance style palaces, churches, and stately houses along almost every street, Úbeda—a town in Spain's autonomous community of Andalusia—is a perfect example of the Renaissance era in Spain during the 16th and 17th centuries. Many of the opulent buildings are now designated as UNESCO World Heritage Sites and transport visitors back in time. El Salvador Chapel, Santa María de los Reales Alcázares Church, and Las Cadenas Palace are all can't-miss highlights of the city. Not to mention, Úbeda is located within a prominent olive growing region and is bordered on all sides by numerous olive groves, which are known for creating some of the world's best olive oil and olive pressing equipment.
Explore Úbeda during…
Back Roads of Iberia: Spanish Paradores & Portuguese Pousadas—16-day O.A.T. Small Group Adventure
5. Klaipeda, Lithuania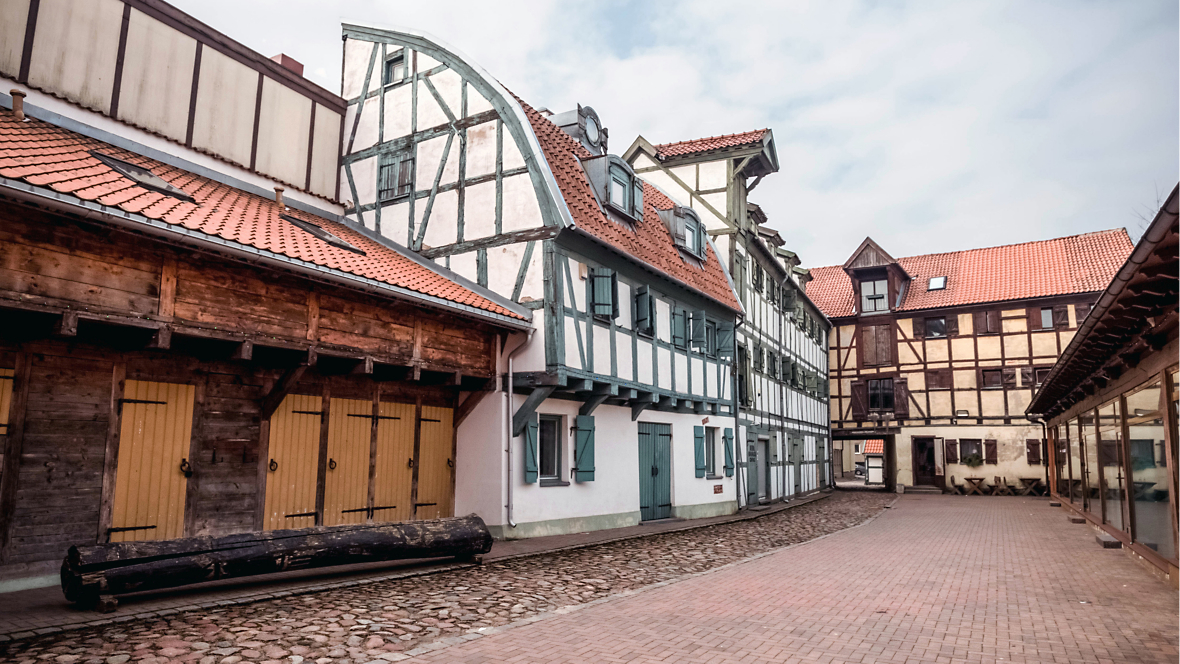 As Lithuania's oldest and third largest city, Klaipeda offers scenic waterfront views with a distinct German flare. Formerly known as Memel, the city was a part of the Prussian Kingdom up until 1923. Though it is now part of independent Lithuania, German influence can still be seen throughout the city, especially in the iconic half-timbered facades. Its location along the Baltic Coast has made it a major hub for shipbuilding and ship repair, and to this day it has notable summer sea festivals and tall ship regattas. Klaipeda also acts as a gateway into Lithuania's stretch of the Curonian Spit, a 60-mile long sand dune splitting the Curonian Lagoon from the Baltic Sea and a UNESCO World Heritage Site. It's an ideal destination for soaking up the history of eastern Europe, but it is also just a stone's throw away from the Baltic's white-sand beaches.
Explore Klaipeda during…
Enhanced! The Baltic Capitals & St. Petersburg—16-day O.A.T. Small Group Adventure
4. Trento, Italy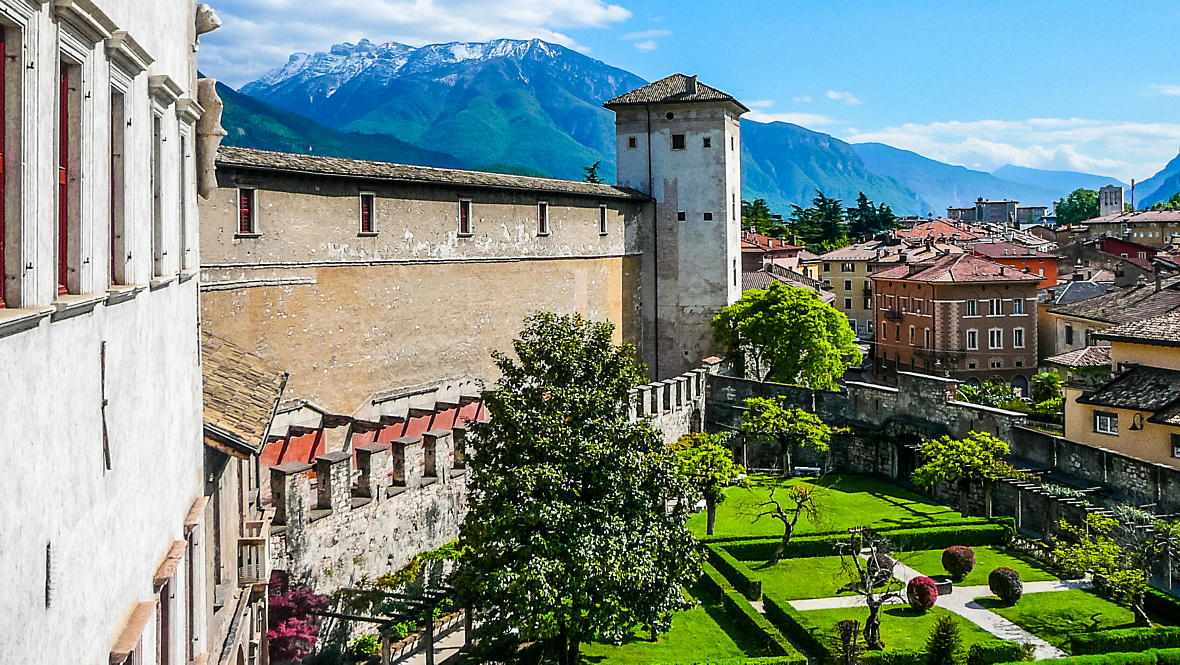 Set in a glacial valley surrounded by the peaks of the Dolomites, Trento is the epitome of romance in northern Italy. It's ideal for hiking, biking, and wine tasting, as well as exploring numerous stone castles, porticoes, medieval frescoes, and fountains. The city is noted in history as the locale of the Council of Trent, which began the Counter Reformation and brought half of Europe back to Roman Catholicism in the mid-16th century. At the heart of the city is Castello del Buonconsiglio, a mighty fortress that was home to Trento's bishop-princes from the 13th century until 1801. Its cuisine is also legendary with a remarkable number of dining spots to choose from—from street food stalls to Michelin-starred restaurants.
Explore Trento during…
Northern Italy: The Alps, Dolomites & Lombardy—15-day O.A.T. Small Group Adventure
3. Isle of Skye, Scotland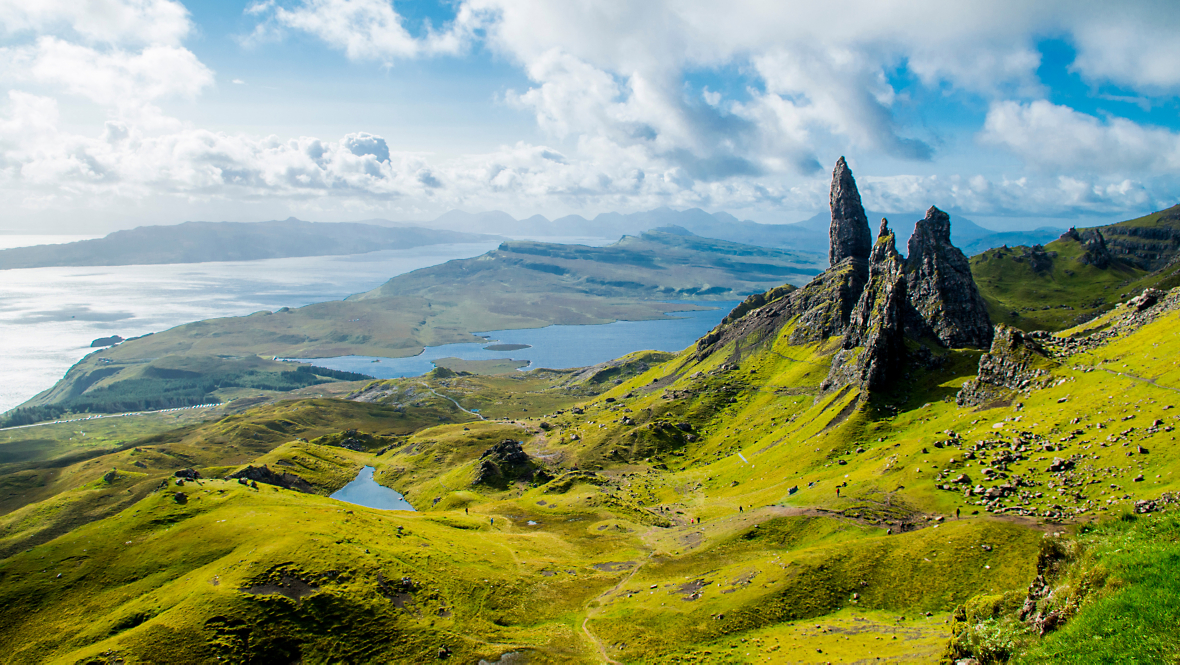 The largest and northernmost of islands in the Inner Hebrides of Scotland, the Isle of Skye is 50 miles of moors, jagged mountains, green valleys, and towering sea cliffs. The isle finds plenty of ways to enchant its visitors—from the breathtaking scenery to its fascinating history. Numerous prehistoric sites and medieval castles are located among the dramatic mountain scenery. One of the most magical geological features is the Old Man of Storr, a rocky point jutting up from the green ground. Offshore, otters, seals, whales, and dolphins can all be spotted.
Explore the Isle of Skye during…
Scotland's Isle of Skye: Iverness, Portree, Stornoway Pre-Trip Extension to New! Scotland's Legends & Lochs: From Glasgow to Edinburgh—15-day O.A.T. Small Group Adventure
2. Bratislava, Slovakia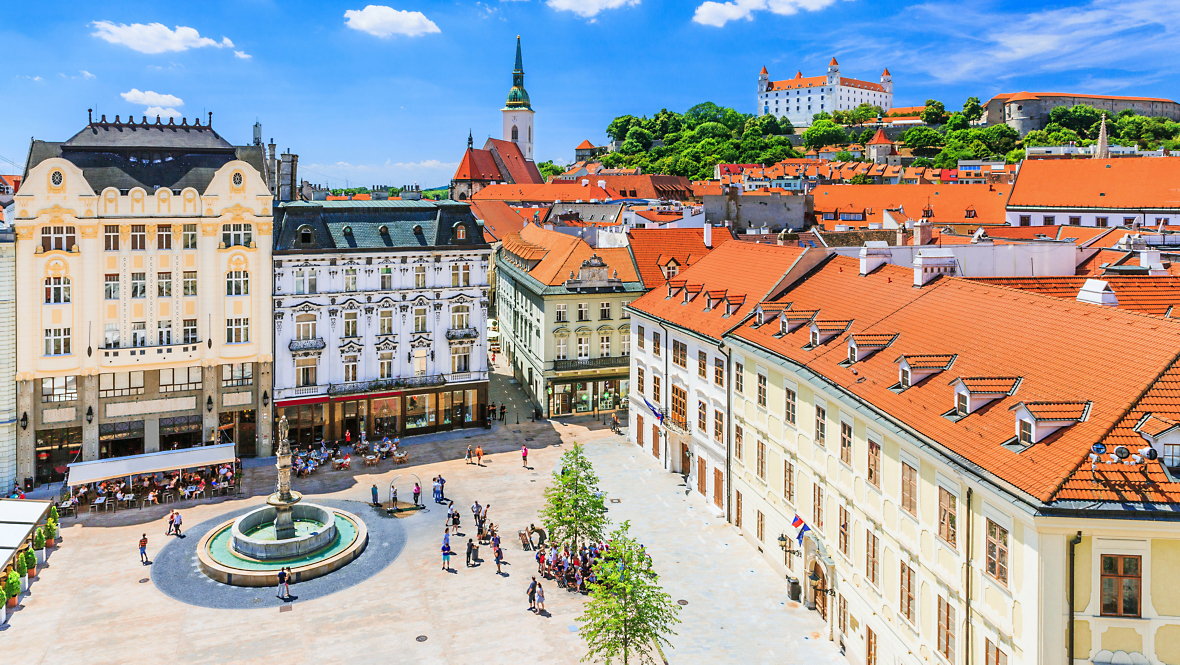 Though it has only been a capital city since 1993, Bratislava has been a destination since the Old Town was rising in the 14th and 15th centuries. Visitors are only steps away from the spire-dotted neighborhoods that boomed in the 18th century when artists and entrepreneurs filled the city's cafés and corridors. Bratislava's leisure heyday was interrupted by the Socialist era, and you can still see heavy-looking architecture and political statues that call to mind those years. But that era is just a memory now, and the Old Town feels new again.
Explore Bratislava during…
Jewels of Bohemia: Czech Republic, Slovakia & Hungary—15-day O.A.T. Small Group Adventure
1. Angers, France
Angers is best known as the gateway to the Loire Valley, a fertile wine-growing region that was once the playground of the French nobility. Today, it's a lively university town home to thousands of students, but its history stretches back more than 1,000 years. This history is reflected in the city's architecture, which sports everything from cathedrals and half-timbered houses to opulent Art Deco buildings from the 20th century. It's also home to Château d'Angers, a remarkably well-preserved medieval castle that features thick defensive walls, beautiful gardens, 17 formidable towers meant to ward off attacks, and the largest collection of medieval tapestries in the world.
Explore Angers during…
New! French Impressions: From the Loire Valley to Lyon & Paris—17-day O.A.T. Small Group Adventure