Top 10: Films from our ReelEarth Collection
Posted on 4/28/2020 12:00:00 AM in The Buzz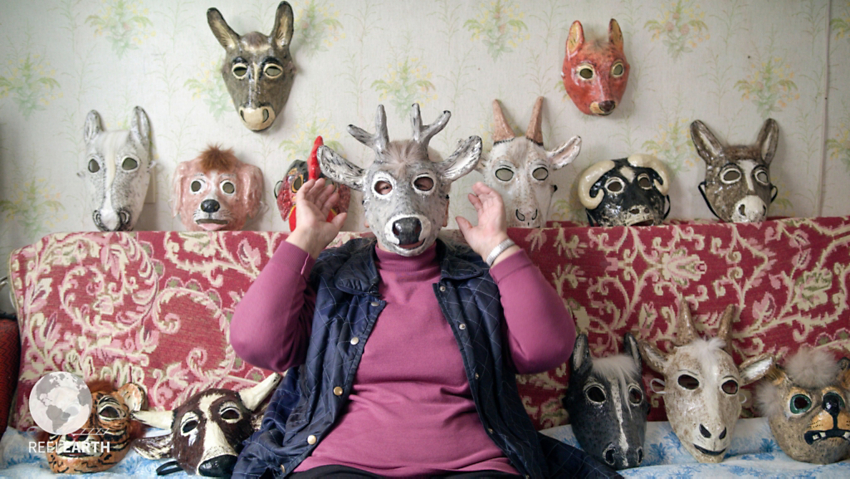 As travelers, we understand the importance of human connections—and given the state of our world right now, we yearn for them more than ever. To celebrate the power of connections, we're revisiting the films in our ReelEarth collection, each of which delves into the lives of real people in O.A.T. destinations. Brought to you by filmmaker and conservationist David Conover, the films explore cultural values, family dynamics, and everyday struggles and achievements—often with an unexpected twist that brings a distinct moment of surprise.
Here are ten of our favorite ReelEarth films, featuring people in our travelers' most beloved destinations. We hope they remind you of connections you've made in your travels—and help you look forward to the day we can connect in person once again.
10. Turkey: The Bird of Cappadocia
Produced by Scott Sell
"Men generally think that the professions they accept for themselves cannot be done by a woman," Sureyya Karagoz observes—but in the skies over Cappadocia, Turkey, she proves them wrong. She overcame prejudice to become the area's first female balloon pilot. Today, she inspires others to rise above.
See more films about Turkey
9. Norway: Slow
Produced by David Conover & Sebastian Ziegler
In the small town of Kristiansand, Norway, Geir and Anna Berthelsen approach their lives differently than most—by living slowly. Their revolutionary approach to living is rooted in being patient, deliberate, and reflective. In this film, observe how this couple used their unconventional approach to time in order to create thought-provoking art and inspire a community.
See more films about Scandinavia
8. Latvia: Jevgeniya and Her Masks
Produced by Pawel Nazaruk and Tomasz Adamski
Some artists seek training to enhance their talent. Others "just feel it." Mask maker Jevgeniya, at age 80, is firmly in the latter camp—but she has much to teach a young artist who comes to see her craft firsthand. When we first viewed this film as part of our ReelEarth collection, we were charmed by Jevgeniya—and you will be, too.
See more films about the Baltics
7. Slovenia: Marija's Workshop
Produced by Andro Kajzer
Have you ever considered having an umbrella repaired? You might if you lived in Ljubljana, Slovenia. In this charming film, we meet Marija, who left her teaching career to take over the umbrella repair shop that her father opened in 1966—because she didn't want the knowledge to be lost.
See more films about the Balkans
6. Italy: A New Beginning in Sicily
Produced by Cecily Pingree
In this film, we meet the Mahmud family: refugees from Sudan who are living in the Sicilian town of Sant'Angelo outside of Agrigento. For now, they are supported by the government, but the program is soon ending—and a mother is faced with a difficult choice.
See more films about Sicily
5. Kenya: Hope and Hustle in Nairobi
Produced by Nathan Collett
Hip-hop artist Octopizzo knows that everyone has preconceptions about the place he was born: the Kibera slums of Nairobi, Kenya. But to him, it's "the best place in the world … if you like challenges." Through his music, he invites us to see the real Kibera, and the real people who call it home.
See more films about Kenya
4. Japan: Akuseki Island's Resident 76
Directed by Fuyko Mochizuki
Fewer than 100 people live on Akuseki Island in Japan's East China Sea. With most young people leaving to seek opportunities on the mainland, elders worry about preserving traditional culture—but Koki, who came here as a reclusive 15-year old, could hold the key.
See more films about Japan
3. Botswana: The Basket Weavers of Botswana
Produced by Ian Miller
Meet the basket weavers of Botswana, a cooperative of women who create intricate, handmade baskets, purses, bangles, and more to provide for their families. Watch as they harvest palm fronds, dye the leaves, and weave together a brighter future.
See more films about Botswana
2. Morocco: Hope in Marrakesh
Produced by Izabela Cardoso and Fernando Teixeira
In Arabic, amal means "hope"—and that's what the founder of the Amal organization aims to give Moroccan women. Like all the films in this collection, this is not only a story of one woman, but of Moroccan society as a whole—and it will leave you with your own sense of amal.
See more films about Morocco
1. Egypt: Finding Community in Cairo
Produced by Mohammad Homouda
How does a foreigner find her place in a city as vast as Cairo, Egypt? In this film, three women tell their stories: a British-Egyptian fitness instructor who grew up in England; a café owner from New York City who came to Cairo quite unexpectedly; and a French belly dancer whose craft was never respected at home.
See more films about Egypt