Top 10: A World of Comfort Food
Posted on 10/3/2017 12:01:00 PM in The Buzz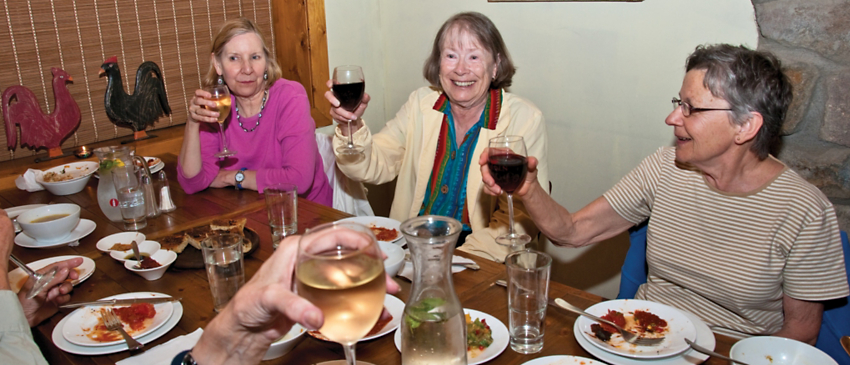 Now that autumn's chill is creeping in, we're swapping our ceviche and gazpacho for something that sticks to our ribs—and there's culinary inspiration to be found all over the world. From Italy to India, Vietnam to Vienna, some of our most popular destinations are home to some seriously crave-worthy comfort food. Here are 10 of our favorites.
ABOARD OUR PRIVATELY OWNED 98-PASSENGER M/V CORINTHIAN Portugal: Lisbon, Portimao • Spain: Seville, Cordoba • Gibraltar • Spain: Malaga, Cartagena, Valencia, Mallorca, Barcelona Optional extensions: 3 nights in Lisbon Portugal; 3 nights in Barcelona, Spain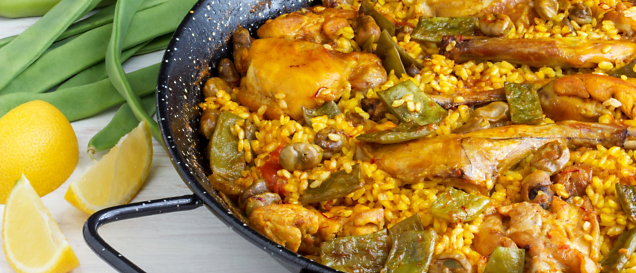 It's not just the food in Spain that's comforting—it's the entire culture surrounding food. After all, this is the country that invented the siesta: an afternoon nap that follows comida, the longest meal of the day. While many office workers in Spain's larger cities no longer have the luxury of 2-3 hour lunches (and naps), the tradition still goes strong on the weekends. And the evening pastime of sampling tapas alongside glasses of wine or sherry is as popular—and comforting—as ever. Popular dishes include paella, tortilla Espanola (Spanish omelet), and torrijas (similar to French toast soaked in honey).
View Trip Video >>
Rome • Sorrento • Chianciano • Montecatini Optional extensions: 4 nights in Rome, Italy; 4 nights in Venice, Italy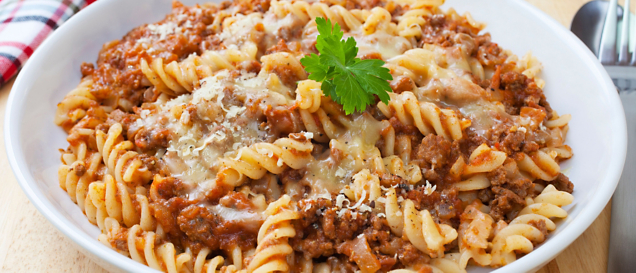 Italian cuisine is practically synonymous with comfort food: hearty pasta with pesto or Bolognese, pizza cooked in a wood-fired oven, creamy risotto stirred lovingly over a low flame. But while this generalization certainly exists for a reason, it doesn't do justice to the regional nature of Italian cooking. Recipes celebrate local, seasonal ingredients—even in an era when imported vegetables are widely available. Nowhere is this more true than in Tuscany, famous for its cucina povera—"poor cooking"—that is always filling and never wasteful. Perhaps the best example of this is ribollita: a soup of beans, vegetables, and leftover bread.
View Trip Video >>
India: Chennai, Mahabalipuram, Thanjavur, Madurai, Periyar, Kerala's backwaters, Cochin Optional extensions: 9 nights in Sri Lanka: The Resplendent Island; 3 nights in Dubai's Timeless Desert & Modern Wonders; 7 nights in Rajasthan: Udaipur & Jodhpur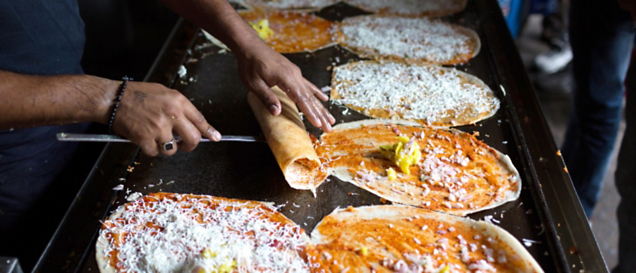 More so than the regions to the north, South Indian cuisine is based upon nourishing stews with spices that'll warm you all the way through—even though spicy food has a cooling effect when you're in a hot climate. While traditional dishes vary by region, rice and lentils are staples throughout South India—and khichdi is a comforting homemade dish that combines the two. Other specialties include rasam, a broth-based soup made with tamarind that clears the head when you have a cold; and masala dosa, a fermented rice-and-lentil concoction stuffed with a savory potato filling.
View Trip Video >>
ABOARD OUR PRIVATELY OWNED 50-PASSENGER M/V ATHENA Greece: Athens, Arachova, Delphi, Kalambaka, Meteora • Greek Islands: Syros, Mykonos, Delos, Patmos, Santorini, Naxos • Turkey: Ephesus Optional extensions: 5 nights in Ancient Glories: Olympia, Nafplion & Athens; 4 nights in Cappadocia, Turkey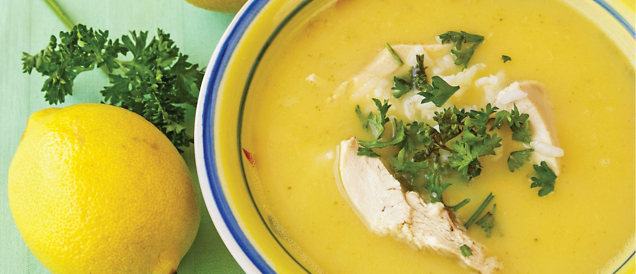 In keeping with the theme of Mediterranean cultures, the Greeks don't eat to live, but live to eat, and meals are leisurely affairs meant to be shared. While it's possible to eat lightly here, focusing on things grilled octopus, stew with cod and tomatoes, and chopped horiatiki salads, not all classic dishes epitomize the heart-healthy Mediterranean diet. Moussaka is a beef, potato, and eggplant dish layered with creamy béchamel sauce; pastitsio is a beef and spaghetti dish also layered with béchamel sauce; and avgolemono soup perks up the classic flavors of chicken and rice with a tangy egg and lemon sauce.
View Trip Video >>
ABOARD OUR PRIVATELY OWNED 120-PASSENGER M/S BIZET Paris • Conflans • Vernon • Giverny • Les Andelys • Rouen • Normandy • Honfleur Optional extensions: 3 nights in Paris, France; 4 nights in Loire Valley, France; 4 nights in Brittany & Mont St. Michel, France; 4 nights in London, England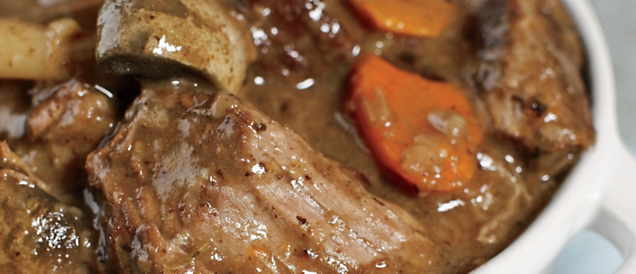 The French phrase le bon vivant refers to one who eats and drinks well—and it has nothing to do with quantity. It's about the best ingredients and the most careful preparations, even for seemingly simple fare. And, above all, it's about taking the time to properly appreciate and enjoy it. When it comes to French comfort food, you'd do best to focus on quality over quantity, because all that butter, cream, and cheese is best consumed in smaller portions. Cozy up to specialties like cassoulet, boeuf bourguignon, potatoes dauphinoise, and coq au vin.
View Trip Video >>
Vietnam: Hanoi, Halong Bay, Hué, Hoi An, Nha Trang, Dalat, Ho Chi Minh City Optional extensions: 6 nights in The Hill Tribes of Northern Vietnam; 4 nights in Angkor Wat, Cambodia
The ultimate in Vietnamese comfort food can be summed up in a single dish: pho. While the soup has its roots as a breakfast dish in northern Vietnam, locals have embraced it in every part of the country, and at any time of day. The rich beef broth simmers for hours, fragrant with spices of star anise and cinnamon. This becomes the base for rice noodles, fresh herbs, and fiery chilies. Of course, there's plenty more to soothe the soul in this food-lovers haven, whether you prefer something soft and starchy, like chao ga (chicken and rice porridge); or fried and crispy, like cha gio (spring rolls).
View Trip Video >>
ABOARD OUR PRIVATELY OWNED 89-PASSENGER M/V CLIO Israel: Tel Aviv, Jaffa, Haifa, Tiberias, Golan Heights • Egypt: Suez Canal, Giza Pyramids, Luxor & Valley of the Kings • Jordan: Aqaba, Wadi Rum, Petra, Madaba, Mt. Nebo, Dead Sea, Bethany Beyond the Jordan • Allenby Bridge Border Crossing • Israel: Jerusalem Optional extensions: 5-night Palestinian Discovery; 4 nights in Jerusalem & Masada, Israel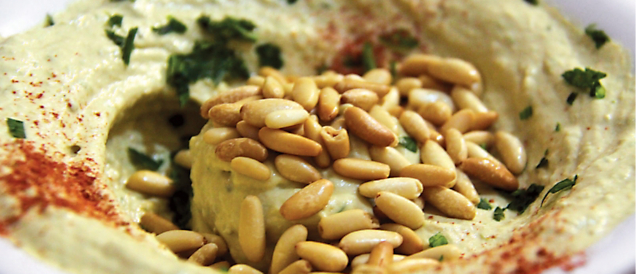 In the Middle East, the communal approach to eating can be comforting in itself: you're sharing not just good food, but conversation and company. Some Middle Eastern staples will likely be familiar, like creamy hummus and smoky baba ganoush, scooped up with warm pita straight from the oven. But perhaps you've never tried beginning your day with shakshouka: eggs simmered in tomato sauce and sprinkled with feta. Ful medames, Egypt's national dish of fava beans and spices, is also commonly eaten for breakfast. Harira, a legume and pasta soup, is the meal of choice for breaking fast during Ramadan, but enjoyed throughout the year. And mujaddara is the Middle Eastern answer to simple beans and rice.
View Trip Video >>
ABOARD OUR PRIVATELY OWNED 140- TO 162-PASSENGER SHIPS The Netherlands: Amsterdam • Germany: Cologne, Koblenz, Rudesheim, Heidelberg, Wertheim, Wurzburg, Bamberg, Nuremberg, Regensburg, Passau • Austria: Melk, Vienna Optional extensions: 3 nights in Bruges, Belgium; 4 nights in Prague, Czech Republic OR 3 nights in Vienna, Austria
Perhaps it's because it helps stave off the winter chill, or because it pairs so well with beer: German cuisine is rich, hearty, and almost universally comforting. Amongst meats, pork is king, whether stuffed into sausage or slow-braised until fork-tender. Sauerbraten is one exception, in which a tough cut of beef is transformed after several days in a sweet and sour marinade. Alongside all this meat, spaetzli is Germany's answer to macaroni and cheese, while knodel are larger dumplings made from either flour or potatoes. For dessert (if you have room), try a classic apfelstrudel topped with vanilla ice cream.
View Trip Video >>
ABOARD THE 90-PASSENGER MV SKORPIOS III Brazil: Rio de Janeiro, Iguassu Falls • Argentina: Buenos Aires, El Calafate • Chile: Santiago, Torres del Paine National Park, Chilean Fjords Optional extensions: 5 nights in Brazil: Manaus & Amazon Rain Forest; 7 nights in Machu Picchu, Cuzco & Lima; 5 nights in Santiago & Easter Island, Chile
Throughout the continent of South America, European influence mingles with indigenous traditions—and the Argentine gaucho is a perfect example. Traditionally, these horsemen of the plains identify as mestizos: of combined European and Amerindian descent. Their signature feast—and Argentina's national dish—is a mixed grill called parrilla, in which a combination of beef, lamb, or chicken is cooked over an open fire. In Chile, tuck into pastel de choclo: a mixture of ground meat, onions, olives, and spices, covered in corn dough and baked until crusty. In both countries, you'll find empanadas, brought here with workers from Spain. Italy, too, makes an unexpected contribution: crispy, thin-crust pizza. And wherever you are, whatever you eat, you can always count on potatoes—baked, fried, broiled, or incorporated into stews and dumplings.
View Trip Video >>
ABOARD OUR PRIVATELY OWNED 140- TO 162-PASSENGER SHIPS Hungary: Budapest • Croatia: Batina, Osijek, Vukovar • Serbia: Novi Sad, Belgrade • Bulgaria: Vidin, Ruse • Romania: Constanta, Bucharest Optional extensions: 4 nights in Prague, Czech Republic; 3 nights in Vienna, Austria; 3 nights in Transylvania, Romania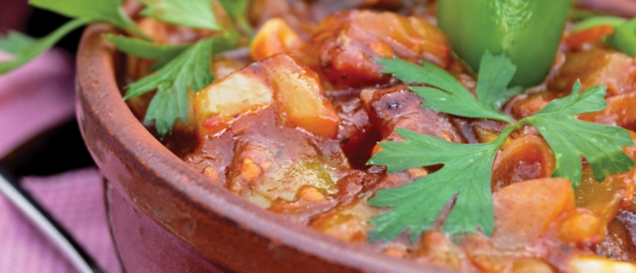 With long winters and a short growing season, Eastern Europe relies on food staples that are as hearty as the people who subsist on them—think cabbage, beets, potatoes, and rye. Many of the most famous dishes can be found in multiple countries within the region—like crispy Wiener schnitzel, pork with cabbage or sauerkraut, beef goulash, pierogis, borscht, and stuffed cabbage. Other specialties are unique to a single country, like kavarma, a Bulgarian chicken stew; or Hungarian chicken paprikash.
View Trip Video >>