The Power of Music in Colombia
Posted on 2/19/2019 12:00:00 AM in The Buzz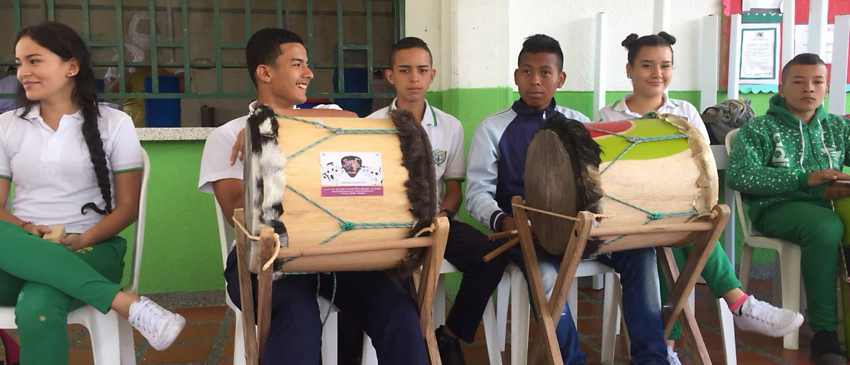 By Tatiana Cárdenas, Colombia Country Manager, Overseas Adventure Travel
The Chirimia Band Project was a donation of instruments to the El Laurel School in Colombia from Grand Circle Foundation for the creation of a typical band of music called "chirimia." Chirimia is a musical style in Colombia's Colonial Jewels & the Coffee Triangle. Colombia of African origin and Spanish mix, with handmade, wooden instruments, some of which are almost extinct.
The objective of this project was to get students interested in spending their free time in this art and learning typical music. The goal is to develop musical skills through the musical orchestra and chirimia, encourage teamwork, improve self-esteem, and develop appreciation.
Through the interpretation of their music, the children will manage to transcend their social environment and create an impact on their future life by giving concerts whenever required, thus increasing the interest in music for our children and adolescents.
Thanks to all of our generous travelers who supported the execution of this project, which allows young people to enrich their lives through the musical orchestra and chirimia. It promotes the development of values, creative experiences, and rediscovery of music, and of the perceptive and expressive capacities needed in the training process of each student. This project enhances their capacity to know, investigate, express, and communicate, which will lead to the dissemination of music to their families, school, and community.
Enjoy a visit to El Laurel School and meet these inspiring students when you join O.A.T. for Colombia's Colonial Jewels & the Coffee Triangle.