The Gift of Water in Laos
Posted on 1/2/2018 12:00:00 AM in The Buzz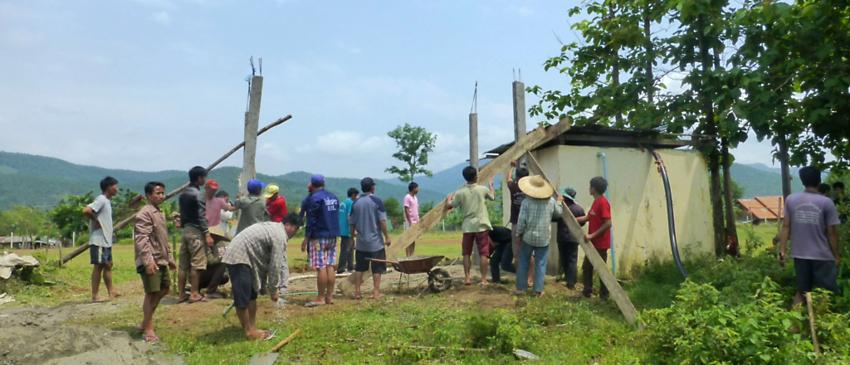 By Phet Panthavong, Program Coordinator, Laos
Since the beginning of 2013, Tin Keo village has been a project site for Grand Circle Foundation, which travelers visit on Ancient Kingdoms: Thailand, Laos, Vietnam & Cambodia. Tin Keo village was part of the re-inhabiting of the Lao lowland 22 years ago when the local authority turned the source of the Kuong Xi waterfall into a substantial area for tourism development. Tin Keo is 13 miles from the center of the Luang Prabang, but it takes more than half an hour to travel there. The village has 417 people including a small community of 90 Hmong inhabitants. In comparison with the other villages in the neighborhood, Tin Keo is still very poor.
In the past, they never had enough water for their daily usage. Water sources were at a great distance and there was no reservoir within the community to use year-round. Water had to be carried from distant sources every day. Additionally, these people raised pigs, cattle, and poultry and had gardens—all of which needed water on a daily basis.
Earlier this year, we announced that Grand Circle Foundation was funding a water reservoir project for their community. The chiefs had all the villagers assemble at their community hall so they could share the good news. They volunteered their labor to support the on-site construction.
On the work day, all the villagers brought their own equipment for clearing the construction site. Women cleared and weeded the ground and men carried sacks of cement, sand, gravel, and aluminum tanks up to the site.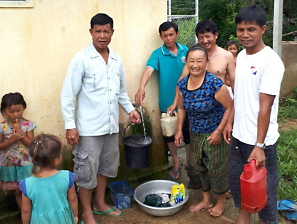 During this process, they were smiling, laughing, and making jokes with each other. All continued working tirelessly. One week after everything was installed, the project was completed and it was time to test the water. The experiment was to check how water ran from the reservoir to various sections of the village.
Some adults and children gathered at a nearby section to feel the water, wash their clothes, bathe their children, and carry water home. It was a happy day!
Nowadays, they feel so happy and proud to share warm harmony and great peace in the community. They often think they cannot thank Grand Circle Foundation enough for this wonderful change in their lives.
See the work of Grand Circle Foundation firsthand when you visit local communities during Ancient Kingdoms: Thailand, Laos, Vietnam & Cambodia