Security for St. Mary's Primary
Posted on 4/3/2018 12:00:00 AM in The Buzz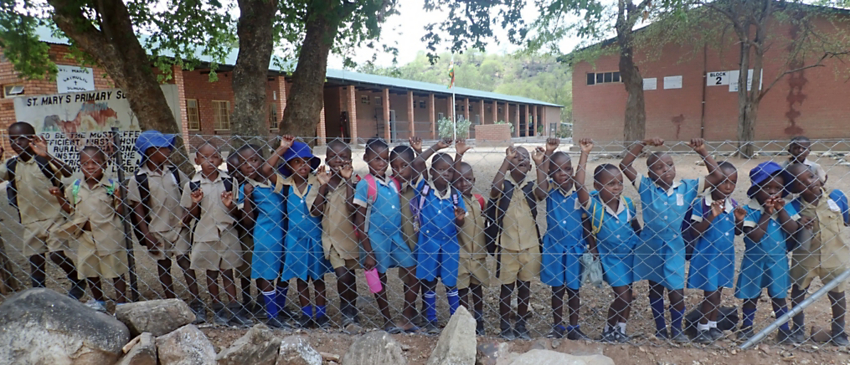 By Sue Goatley, Grand Circle Foundation Project Manager and Wilderness Safaris Program Coordinator
St. Mary's Primary School children and community members arrived to a new look when schools opened this January. There was so much excitement and chatter upon seeing the new fencing that was erected around the school parameters during the December school holiday.
Many thanks to Grand Circle Foundation who generously funded the fencing of St. Mary's Primary School.
Prior to the installation, the school had the challenge of providing security for the children and keeping the community livestock out of the school grounds. Several attempts to grow indigenous trees for shade and an orchard in the school grounds had failed because the saplings were destroyed by the livestock, the goats in particular.
The school is also located close to a very busy main road where fast-moving traffic poses a danger for children. The fence will assist the school in controlling the children's movements so they do not stray to the road during their break and lunch times.
Parents, teachers, and children are all very grateful to Grand Circle Foundation and O.A.T. travelers for this generous and thoughtful donation.
Spend some time with the children of St. Mary's Primary School when you join O.A.T. for Ultimate Africa: Botswana, Zambia & Zimbabwe Safari.