Reading List: Recommendations for Armchair Traveling
Posted on 4/21/2020 12:00:00 AM in The Buzz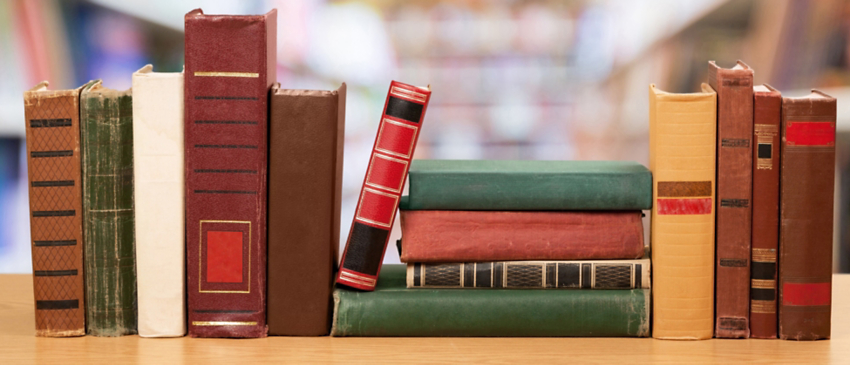 While no true traveler enjoys being housebound, we have more time than ever to curl up with a good book—and mentally escape to a faraway land. To inspire your armchair travels, we've excerpted 10 reviews of books we recommend, each of which highlights a popular O.A.T. destination. Whether you're looking toward future discoveries or revisiting an old favorite, we hope you find something new for your reading list.
1. Egypt: Down the Nile by Rosemary Mahoney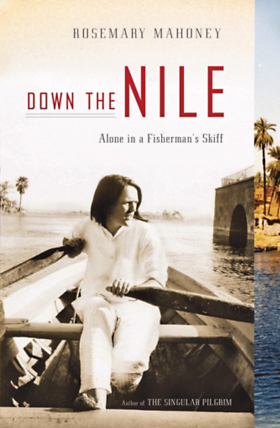 In 1998, Rosemary Mahoney, 38 at the time, arrives in Aswan—some 600 miles south of Cairo and 150 miles south of Luxor—intent on making a solo rowing trip down the Nile. "What I wanted, really," she tells us, "was not just to see the Nile River, but to sit in the middle of it in my own boat, alone." Sounds reasonable, you would think. But unless you're a male fisherman skirting closely to shore, rowing alone along the middle of the Nile is just not done in Egypt. Not by local Egyptians, not by foreigners—and definitely not by a woman.
Read the full review
2. Morocco: A Year in Marrakesh by Peter Mayne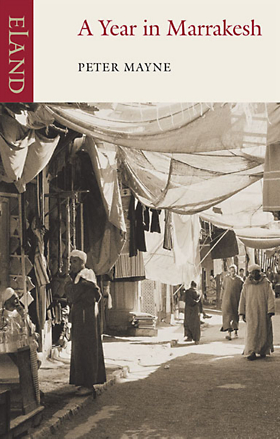 When English writer Peter Mayne moved into the back alleys of Morocco's storied city of Marrakesh in 1949, the world had yet to even imagine the changes that were coming—things like desert nomads talking on cell phones while riding camels across the Sahara or the end of French and Spanish colonialism. But even though modern culture and technology have transformed Morocco since the 1953 publication of Mayne's travel memoir titled A Year in Marrakesh, today's travelers keep reaching for this book. In less than 200 pages, Mayne captures the quality of timelessness—"an eternal, enchanted present"—that almost six decades later makes Marrakesh among the top ten tourist destinations in Africa.
3. South Africa: Playing the Enemy: Nelson Mandela and the Game that Made a Nation by John Carlin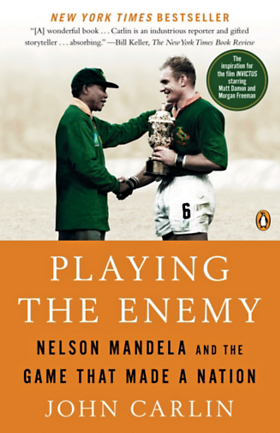 On the face of it, Playing the Enemy is a book about a game of rugby. But it's really much more than that—it's about Nelson Mandela, the tumultuous history of South Africa, decades of apartheid, and centuries of racial oppression. And while one can't help wondering how the fate of an entire nation could possibly hinge on something as ephemeral as the outcome of a sporting event, author John Carlin eloquently convinces us otherwise.
Read the full review
4. Japan: The Thousand Autumns of Jacob de Zoet by David Mitchell (author of Cloud Atlas)
5. East Africa: Beyond Words: What Animals Think and Feel by Carl Safina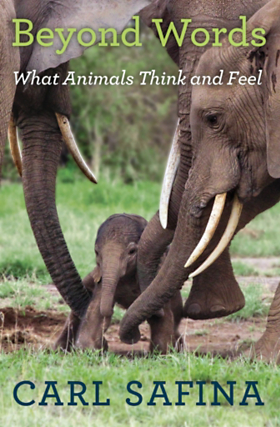 One of the first things we learn in Beyond Words is that it's long been a "career killer" for any scientist or researcher who presumes to attribute emotions to animals. Not any more, says award-winning scientist Carl Safina in his newest book, which is subtitled What Animals Think and Feel. While freely discussing animal cognition—and smacking down much of the established scientific dogma—Safina regales us with extraordinary tales of joy, jealousy, grief, and love in the animal world.
Read the full review
6. Croatia: The Hired Man by Aminatta Forna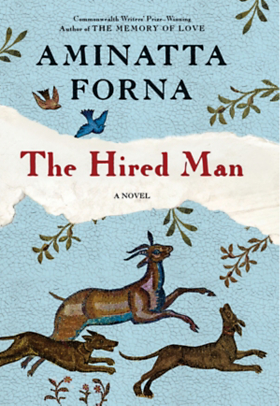 This is the story of Duro Kolkak, a 46-year-old handyman living in the fictional Croatian village of Gost. The year is 2007, and the villagers (the ones who haven't moved away at least) still bear the emotional scars of the Yugoslav wars of the early 1990s. But no one speaks much of the past these days in Gost, and while other places along the Croatian coast are growing wealthy from a resurgence of tourism, life in the isolated village remains hard. … Forna's richly layered novel is packed with numerous secrets and lies, love and betrayals. And it's a beautifully rendered story about the importance of memory and how people can become haunted by the ghosts of the past.
7. The Baltics: A Woman in Amber: Healing the Trauma of War and Exile by Agate Nesaule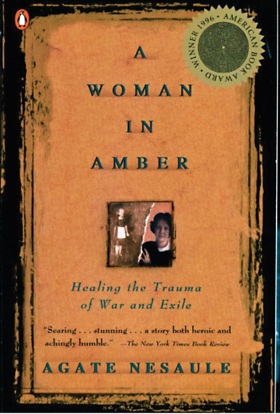 A Woman in Amber is an inspirational memoir recounting Agate Nesaule's childhood experiences growing up in Latvia during the German and Russian occupation of her homeland in World War II. Both achingly sad and ultimately uplifting, the focus of the story is the author's loss of innocence when, as a six-year-old girl, she and her family are evacuated by the Germans from Latvia towards the end of the war. Fleeing the Soviet advance, the Nesaules endure terrible hardships in a German internment camp—until things get even worse for them.
Read the full review
8. Scandinavia: Riding with Reindeer: A Bicycle Odyssey through Finland, Lapland, and Arctic Norway by Robert Goldstein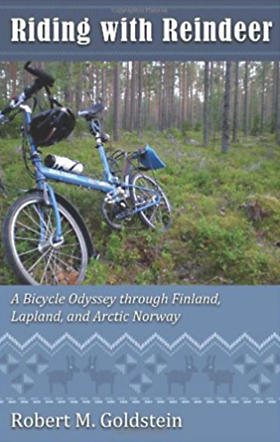 Ever wanted to get away from it all? Give up the 9-5 job? Quit the big corner office? Hang up the golf clubs? If so, you could book a flight to one of the least populated places on Earth—packing only a map, compass, and folding bike. Or—you can just sit back in your chair and read Riding with Reindeer, a charming and modest entry into the often overwrought genre of travel writing that takes you on a two-month bicycle odyssey through the Nordic countryside, from the southernmost point of Finland, north to the Arctic Circle, Lapland, and finally into Norway.
Read the full review
9. Turkey: Midnight at the Pera Palace: The Birth of Modern Istanbul by Charles King
Few cities can boast a lengthier history—or as many name changes—as Istanbul. Ideally situated at the crossroads of continents, cultures, and seas, Istanbul first drew world attention as the ancient Greek city of Byzantium. Then, after Emperor Constantine embraced Christianity and Roman imperial power shifted east, Byzantium became Constantinople, the "Second Rome." But the city that eventually came to be known as Istanbul is quite young. With the Byzantine Empire lasting 1,420 years and the Ottoman Empire, ruling from Constantinople, another 500, Istanbul and the new Turkish Republic hasn't even hit the century mark yet.
Read the full review
10. Argentina: The German Doctor by Lucia Puenzo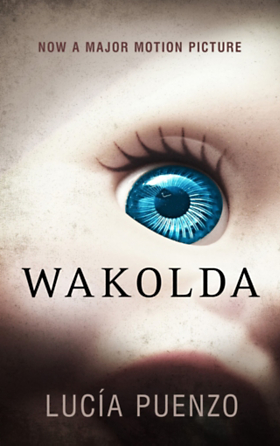 In her short, masterful novel The German Doctor, Argentinian writer Lucia Puenzo imagines a six-month interlude in Josef Mengele's life on the run in South America when he again takes up the genetic and medical experiments on human beings that branded him "The Angel of Death" at Germany's concentration camps. This time however, his "specimens" are Lilith, whose premature birth has stunted her growth; and Lilith's mother, who is pregnant with twins. Set in Argentina in 1960, in the idyllic southern town of Bariloche, The German Doctor also explores a dark chapter in Argentina's history: the extent to which Puenzo's native country welcomed an estimated 5,000 Nazi war criminals who vanished from Germany when Adolf Hitler's Third Reich collapsed in April, 1945.
Read the full review
Do you have a travel-themed book or movie to recommend while we're all stuck at home? Email your suggestions to [email protected]