Recipe: Israeli Tahini Cookies
Posted on 5/19/2020 12:00:00 AM in The Buzz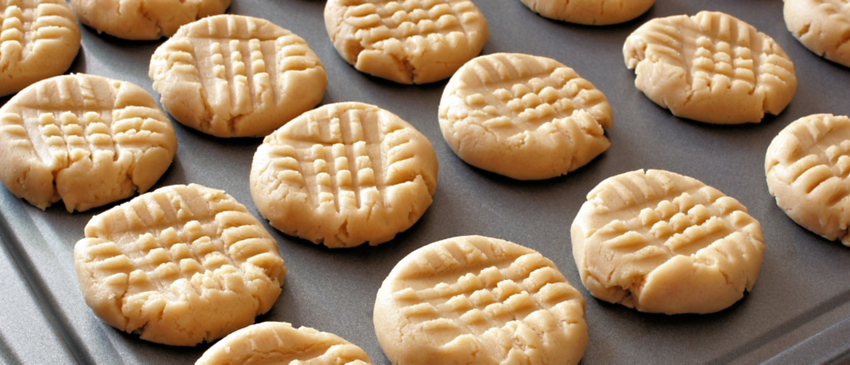 Sesame has been cultivated in India since 5000 B.C. and references to sesame wine—an elixir served to the gods—exist on 4,000-year-old cuneiform tablets found in modern-day Iraq. The word "tahini" is derived from the Arabic "to grind," and the paste made from hulled sesame seeds has been used in Arabic cuisine for more than 2,000 years.
When the Mizrahi Jews from the Middle Eastern countries of Lebanon, Egypt, and Iraq arrived in the newly-created State of Israel in the 1950s and 60s, they brought tahini (pronounced "tehina" in Hebrew) with them. Today, Israelis consume around 50,000 tons of sesame seeds per year—mainly in the form of hummus, in which tahini is the second ingredient, but also in dressings, dips, and sweets. You might equate tahini with peanut butter here in the U.S., at least in terms of ubiquity. But you'll never find it with sugar added, resulting in a slight hint of bitterness that connoisseurs embrace rather than disguise. The higher quality the product, the less bitter it will be, and the creamier and silkier the texture.
While tahini is high in calories and fat, it is also rich in magnesium, calcium, vitamin B1, and iron—so you could consider these cookies a healthier version of the peanut butter cookies you might have in your repertoire. They're certainly not as sweet, and more subtle in flavor.
Israeli Tahini Cookies
Ingredients
3 cups all-purpose flour
1 cup white sugar
2 tsp baking powder
14 Tbsp unsalted butter, melted
1 cup tahini, stirred if oil has separated
Preparation
Preheat oven to 350 degrees. Line a baking sheet with wax paper or parchment.
In a large bowl, combine flour, sugar, and baking powder. Add butter and tahini and mix until a crumbly dough forms.
Roll the dough into small balls—you should have enough for 24 cookies. Use your hands to flatten and place on the prepared baking sheet. Press the top of each cookie with a fork.
Bake cookies on the middle rack of the oven until just golden, about 10 minutes. Allow to cool completely before serving.
See how tahini flavors myriad dishes throughout Israel when you join us for Israel: The Holy Land & Timeless Cultures.