Recipe: Chilean Leche Nevada (Floating Islands)
Posted on 4/28/2020 12:00:00 AM in The Buzz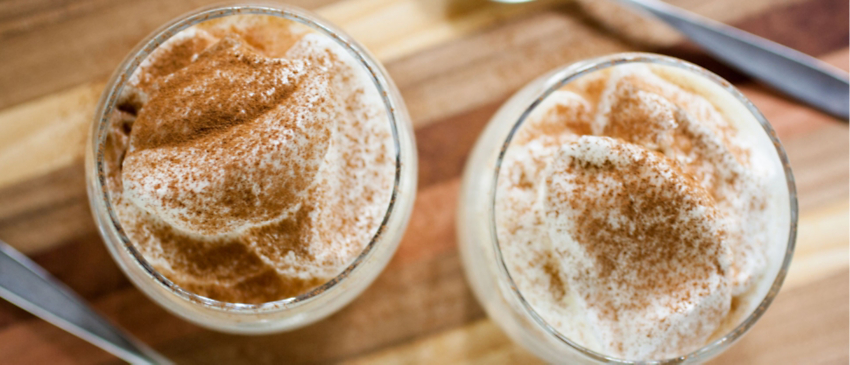 Appearing in French cookbooks from as early as the 17th century, the name Ile Flottante ("floating island") may sound fancy—as does its alternative moniker, Oeufs a la Neige ("snow eggs")—but the basic recipe of meringues surrounded by custard eschews the complex techniques you might expect from French confections.
In fact, its simplicity helped popularize it throughout Europe in the 19th century. Made primarily with milk and eggs, its ingredients were inexpensive and easy to come by. And during a time when few home kitchens included an oven, it could be prepared entirely on the stovetop. Today, you'll find versions in both eastern and western Europe. Eventually, Floating Islands made their way to the Americas—but after a brief heyday at the turn of the 20th century, its reputation in the U.S. today is more dated than classic. In Latin America, however, it had staying power.
This version hails from Chile, where home cooks have their own tricks to personalize the recipe. Some flavor the meringues with jam or coffee; if you choose to do so, stir in your flavoring after soft peaks form and continue beating to hard peaks. We prefer ours topped with cinnamon and chopped nuts, though you could prepare a caramel sauce if you're feeling fancy. The French would certainly approve.
Chilean Leche Nevada (Floating Islands)
Ingredients
4 cups milk
4 eggs, yolks and whites separated
1/2 cup plus 3 Tbsp sugar
3 Tbsp cornstarch
1 tsp vanilla extract
Optional for serving: cinnamon, chopped nuts

Preparation:
To make the meringues, combine egg whites with 3 Tbsp sugar in a mixing bowl. Beat until hard peaks form.


In a medium-sized saucepan, combine the milk with 1/2 cup sugar and bring to a boil—do not allow to boil over. Working in batches if necessary, place heaping tablespoons of the meringue into boiling milk mixture and cook until they expand, turning once to ensure even cooking. This should take just a minute or two. Remove cooked meringues with a slotted spoon and reserve in a bowl or container.


Reduce heat to medium-high. Dissolve cornstarch in cold water and add to the milk mixture. Stir for about 3 minutes.


Add egg yolks and vanilla extract and whisk rapidly to incorporate without clumping.


Place meringues in baking dish and pour in custard. Or, divide amongst individual serving dishes. Chill for at least 3 hours.


To serve, lightly brown the meringues under the broiler if desired. Sprinkle with cinnamon and nuts.


Sample the varied cuisines of Chile and Argentina when you join O.A.T. for The Wilderness Beyond: Patagonia, Tierra del Fuego & the Chilean Fjords.