New Technology for Tanzania
Posted on 2/6/2018 12:00:00 AM in The Buzz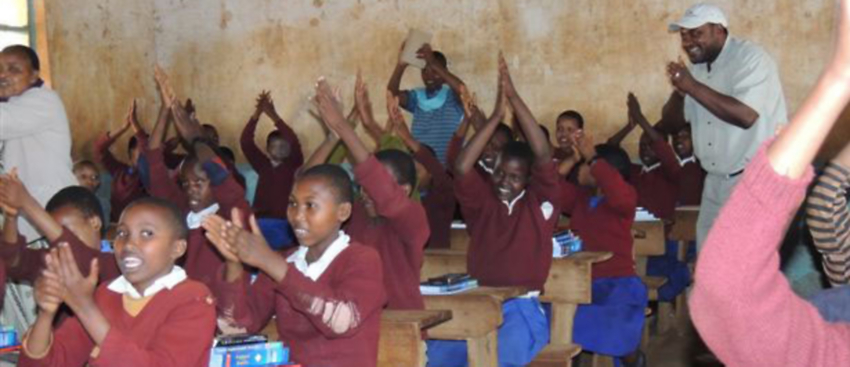 By Sandra Vaughan, Grand Circle Foundation Project Manager, East Africa
All five of our Grand Circle Foundation schools in Karatu, Tanzania are the lucky recipients of a photocopier which was delivered to Rhotia Primary School this week. After visiting Njia Panda School and hearing the need for a copier there, a group of travelers returned to the U.S. and raised funds for the copier. It didn't take long, and took even less time to receive the funds in Tanzania to purchase the copier!
Every cent the O.A.T. travelers raised went to this purchase. We do not take anything for the administration. One hundred percent of the raised donations go to the project, which is fabulous. The copier will be based at Rhotia Primary School as it is the only school to have electricity. One interesting fact I want to share with everyone which humbled me: Not one child knew what we were carrying in: They had never seen a photocopier!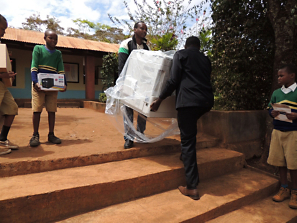 The government has advocated that children who sit for tests regularly tend to perform much better on exams and so many schools hold weekly tests. This becomes a financial burden on parents who cannot afford to contribute weekly to copying costs, and the school budgets do not quite cover this expense.
The five schools now own the copier. They still have to make a small contribution (one fith of previous costs) to cover replacement toner/paper and maintainance, but it is minimal. Thank you to our travelers who continue to be so generous in East Africa. This purchase has impacted thousands of children and their families. We will be checking in on all schools to monitor how sitting for tests every week impacts their year-end exam results.
Once the copier was installed, training completed, and two test papers copied 120 times, it was time to take a break and teach the teachers how to play "Guess Who," a fun game that was sent out to the school. With the rains just starting, I hope these games will keep children occupied and out of mischief, but that they will also be a valuable learning tool.
See the difference Grand Circle Foundation and generous travelers are making in Tanzania when you join O.A.T.'s Safari Serengeti: Tanzania Lodge & Tented Safari.