Me, Mom, and Holiday Market Magic
Posted on 7/10/2018 12:00:00 AM in The Buzz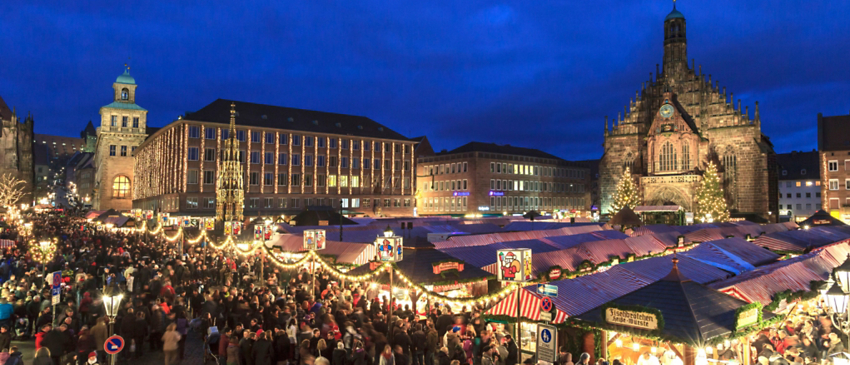 by Megan Mullin, Grand Circle associate
"Do you know what I just realized?" my mother said as we settled into our cabin aboard the M/S Adagio. "What's that?" I replied, hoping it wasn't that she'd forgotten to pack something (unlikely). "We haven't 'lived' together since you were 18 years old. And now we're roommates for a week!" While we both laughed, I think we were also secretly nervous. It was our first night on our Christmas Markets Along the Danube cruise … and our first time traveling just the two of us. How would it go?
My mom Ginny and I do spend lots of time together—we live fairly close—but I did understand her point. My dad is her primary travel companion, and they have it down to a science. Would I throw off her traveling groove?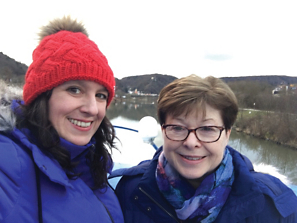 We needn't have worried. The moment we stepped into the Christmas market in Passau, we both became swept up in the magic—and the mugs. Every market we visited during our trip, from Melk to Regensburg, served gluhwein (hot mulled wine) in its own exclusive mug. This was our first mother-daughter mission: To collect a gluhwein mug from each town. There was only one problem. My mom isn't a fan of mulled wine. Being a dutiful daughter, I happily obliged to empty the mug's contents for her. By the time we strolled through the last market of our trip, we'd collected a dozen mugs between the two of us!
The markets offered more than just mugs, of course. My mom and I turned each market visit into our own scavenger hunt. From pom-pom hats in Regensburg's Thurn and Taxis artisans' market to delicate hand-made angel figurines in the bustling Nuremberg Christkindlmarkt, we worked together to help each other find the perfect memento.
We also share a sweet tooth in common, and Christmastime in Germany and Austria offers visitors a wide array of goodies to sample. And the portions were enormous! Pretzels as big as your head. Baumstriezle, a warm spiral of pastry sprinkled with cinnamon that seemed to go on forever. And massive kartoffelpuffers (potato pancakes) served with a healthy dollop of sour cream or applesauce. We wanted to try it all, of course, but the only way to leave room for our fabulous dinners onboard was to share. Luckily, we loved the same treats.
On our second-to-last day, as we helped each other carefully wrap and pack the little treasures we'd bought, I realized what good travel mates we had been. It had been fun to share our mutual love of travel (and snacks), but it had been even more special to spend time with my mom. As one of four children (and a mom myself to two of her eight grandchildren), I can attest that one-on-one time is not something members of a big family get to enjoy very often, so I truly appreciated how our mother-daughter trip brought us even closer together. I definitely foresee embarking on more journeys with my mom. And, when we arrived back home and gave each other a hug goodbye, she said, "I'm going to miss my roomie!" So I'm pretty sure she'll be up for another excursion too.
Make your own warm holiday memories—over plenty of treats and gluhwein—during our Christmas Markets Along the Danube River Cruise.