Major Improvements in Zimbabwe
Posted on 8/15/2017 12:01:00 PM in The Buzz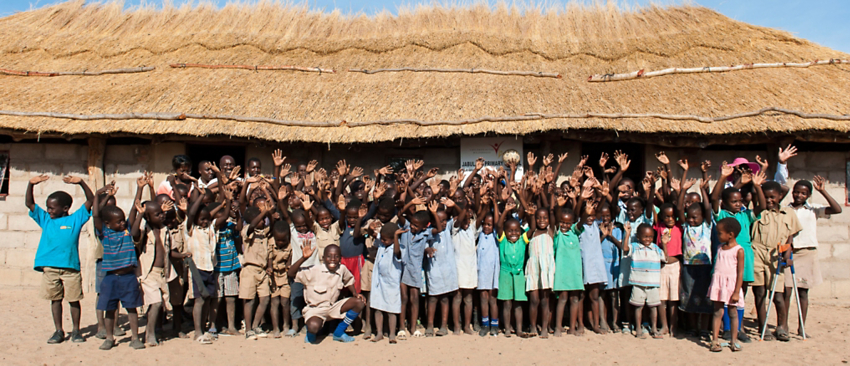 Project Manager Sandra Vaughan shares an update on several projects that Grand Circle Foundation recently completed in Zimbabwe, all made possible by the support of our generous travelers.
By Sandra Vaughan, Grand Circle Foundation Project Manager
A new library for St. Mary's
St. Mary's Primary School in Lukosi, Zimbabwe has received a number of donations of children's books, adult novels, and reference books over the years, however due to a shortage of space and shelving, much of these materials have been stored in boxes that are not easily accessible.
A library was high on the wish list for this school of more than 800 students. Grand Circle Foundation took on the project, and thanks to their generous contribution, construction of a beautiful new library started in February this year. The rainy season delayed progress in the beginning, but thanks to the dedicated efforts of a local construction company, the project was completed at the end of June.
Having a dedicated area designed to accommodate all the books is a huge asset to both the students and St. Mary's community as a whole. This exciting addition to the school and the fact that there is solar power will greatly assist with improvements in reading ability, and it will also be a fantastic beginning to the adult literacy program the school has been hoping to start.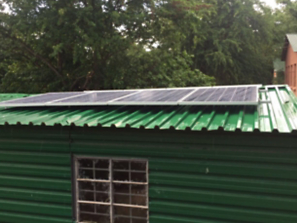 The school has also received two computers for the library, and with a cell phone network now extending to this area, internet access opens up a whole new world to an otherwise media-deprived community. Teachers are anxious to get the library up and running and have started sorting, cataloguing, and stacking shelves. Gracious thanks are extended to Grand Circle Foundation for their continued support and foresight without which this project would not have been possible.
A brand new school
When the first O.A.T. visitors arrived at Jabulani Primary School towards the end of 2013, the school had 150 students from grades one through seven all squeezed into three rudimentary classrooms in a makeshift building with a thatched roof, no desks, chairs, or even textbooks, and one teacher to 60 children.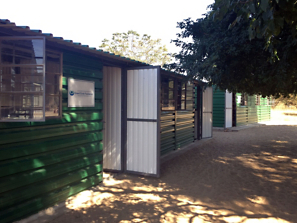 Grand Circle Foundation undertook a major project to uplift the school for the community starting with the supply of desks chairs and educational materials. Today, the school has more than 200 students, one classroom and teacher per grade, toilet facilities, a water borehole, and a thriving vegetable garden. To say the development of this school has changed lives is an understatement—the general well-being of all students has improved, as have the annual grade seven results, which are all a testament to this.
Water for Matabeleland
Clean fresh running water is an absolute luxury in the majority of the rural areas of Matabeleland, Zimbabwe, and through the efforts of Grand Circle Foundation and the O.A.T. travelers, five schools and communities have water on tap.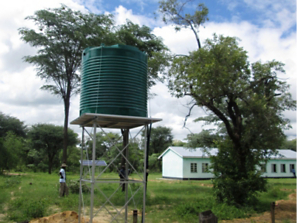 Grand Circle Foundation focuses on providing a sustainable water source for each school they work with and the latest recipient in this dry, drought-ridden area is Ngamo Secondary School. They are the proud owners of a fully functioning solar borehole with a 5000-liter storage tank that meets the needs of students and teachers alike, as well as additional supply for the community cattle and goats that roam freely in the area. Thank you Grand Circle Foundation for this lifeline.
See the difference Grand Circle Foundation is making in Zimbabwe when you join O.A.T. for Ultimate Africa: Botswana, Zambia & Zimbabwe Safari.