Lending a Hand in Laos
Posted on 11/21/2017 12:00:00 AM in The Buzz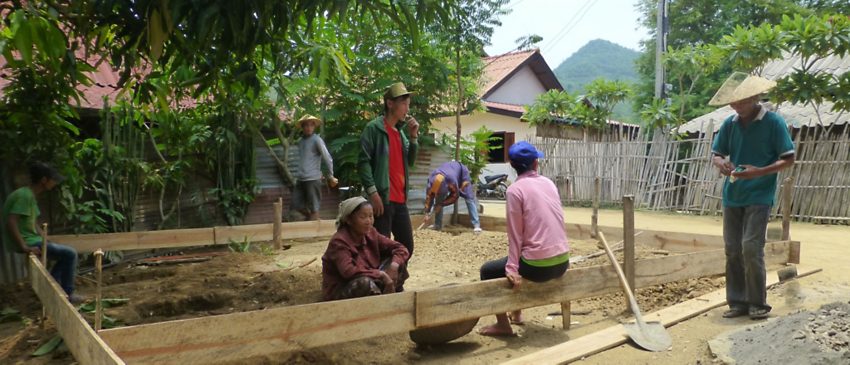 By Phet Phanthavong, O.A.T. Trip Experience Leader
Over the past 17 years, Nonsaard Village in Laos has been one of the poorest villages with a population of just 220 people who were relocated from the mountainous, rural areas around Luang Prabang.
95% of the people are regular farmers, cultivating rice, corn, and vegetables, and breeding poultry and fishing to make a living. They still don't make stable earnings to support their families though.
On May 23, 2017, Grand Circle Foundation brought hope to the villagers when we got together to construct a communal hut for them.
Their former hut was very small. It accommodated very few people, and if it was a rainy day, water would leak inside. On sunny days, the inside of the hut would get really hot. Normally the adults get together in the hut to practice making bamboo baskets, hats, hand fans, bells for water buffaloes, and hammocks.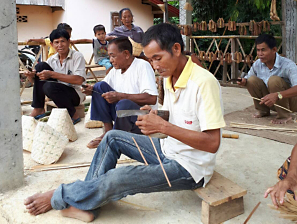 As always during the construction of community service projects like this, the villagers didn't wait to be asked to help. They showed their commitment to accomplishing the work. They volunteered their labor, efforts, and greatly contributed to completing the project.
The villagers feel that this project will help maintain their community life and support their entrepreneurs with more income to support their grandkids' education. We saw all their smiling faces and felt at peace amongst the young and adults who felt so proud and lucky to have us there.
Some of the villagers referred to us as "our Santa Claus without borders."
See how Grand Circle Foundation is making a difference throughout Southeast Asia when you join O.A.T. for Ancient Kingdoms: Thailand, Laos, Cambodia & Vietnam.