Grand Egyptian Museum to Open in 2020
Posted on 2/4/2020 12:00:00 AM in The Buzz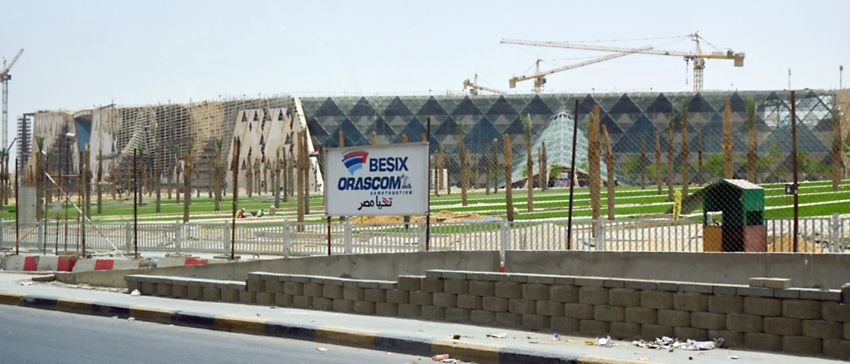 The construction of Cairo's highly anticipated Grand Egyptian Museum (GEM) has been fraught with delays, but there is no doubt that this massive institution—the largest in the world dedicated to a single civilization—will be well worth the wait. Construction of the museum, which began in 2012, is now nearly 95% complete, and it is slated to open in the latter months of 2020.
The billion-dollar structure will be a major upgrade to the existing Museum of Egyptian Antiquities in Tahrir Square, which opened in 1902. The new design, chosen via an international architectural competition, is a decidedly modern masterpiece of glass and concrete, covering a staggering 5.2 million square feet. The four galleries will be organized chronologically—pre-dynastic and Old Kingdom, Middle Kingdom, New Kingdom, and Greco-Roman—with each one divided according to themes. The grounds will also include sculpture gardens, eight restaurants, 28 gift shops, a 3D theater, and a children's museum.
Without question, a highlight of the museum will be the Tutankhamun gallery, where the full contents of the tomb will be shown in their entirety for the very first time—arranged in the same order in which Howard Carter discovered them. Where the Museum of Egyptian Antiquities displays 1,500 items, the GEM will house 5,400.
The location, too, is a carefully considered upgrade, just over a mile west of the pyramids of Giza—which visitors can view through massive glass windows as a finale at the end of the collection. Practically speaking, the GEM will spare visitors considerable time in Cairo's infamous traffic—and eventually, a new line will connect it to the Cairo metro.
Now that its tourism industry has rebounded in the wake of the Arab Spring, the long-awaited opening of the GEM will further solidify Egypt's rightful place on every traveler's must-see list—and we can't wait to bring you there.
When the GEM finally opens later this year, explore its treasures with O.A.T. during our new Ancient Egypt & the Nile River Small Ship Adventure.