Foundation Update: Rebuilding Nepal
Posted on 1/23/2018 12:00:00 AM in The Buzz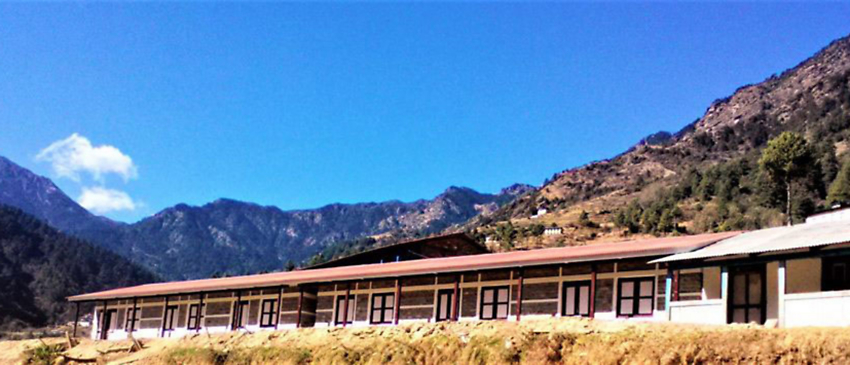 In the spring of 2015, Nepal faced a natural disaster that was epic in scope: an earthquake so powerful it actually moved Mount Everest by more than an inch. When the tremors finally stopped, 8,000 people had lost their lives, and 21,000 were injured, with scores of villages wiped out. The Grand Circle community, from associates to travelers, immediately came together to help.
With a matching grant of $50,000 from Grand Circle Foundation, it was not long before $416,825 had been raised to support relief efforts. Jan Byrnes, Vice President of Grand Circle Foundation, traveled to Nepal to identify organizations to support, and ensure that our relief would go directly to the people and communities who needed it most.
One such organization was the Himalayan Trust Foundation, founded by the late Sir Edmund Hillary and his wife, Lady June. Sir Edmund and Lady June were close friends and advisors to Alan and Harriet Lewis, and served on the Foundation's honorary board of directors. Following his ascent of Everest, Sir Edmund never forgot the Sherpa people of Nepal, and committed himself to making sustainable changes in their communities to improve their quality of life.
After the earthquake, we provided the Himalayan Trust Foundation with $100,000 toward rebuilding the Pike Loding Secondary School in Solukhumbu. The plan was ambitious, featuring nine new classrooms and a complete water and sanitation system. A year's worth of paperwork was required before construction could even begin. Heavy rains in 2016 slowed progress even further, though monthly reports ensured us that, slowly but surely, rebuilding moved forward.
Finally, in December of 2017, we received an update from a project manager at the Himalayan Trust Foundation, announcing that the reconstruction was complete, and the school had officially been placed back in the hands of the community. And it was worth the wait: perhaps best of all, the new structures at Pike Loding were all built to withstand another earthquake. So in addition to a comfortable place to learn and teach, the community also has newfound peace of mind.
Thanks to all our generous donors and travelers who helped make this project possible.
This update is one in a series about our ongoing efforts in Nepal. We'll continue to share news about our progress in future editions of The Inside Scoop.
Witness the resiliency of the Nepalese people for yourself when you join O.A.T. for Nepal & the Mystical Himalayas.