Foundation Update: A Stitch of Hope
Posted on 5/19/2020 12:00:00 AM in The Buzz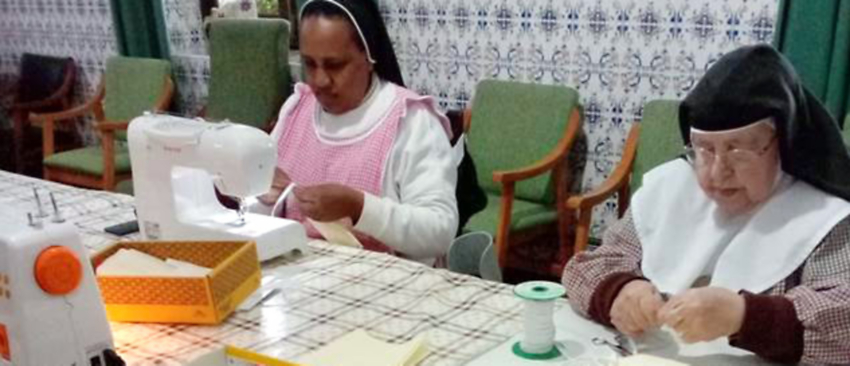 By Vanda Marques, Senior Vice President, Portugal & Spain
In February of 2020, we selected an organization in Carmona, Spain to receive Grand Circle Foundation support. We looked forward to visiting this organization with travelers on our Back Roads of Iberia: Spanish Paradores & Portuguese Pousadas adventure. Unfortunately, due to the pandemic situation, we never got the chance.
For centuries, the Clair Sisters of the Order of Saint Francis of Assisi have been supporting the small city of Carmona through charitable work.
The convent is run by its 11 resident nuns, who bake and sell cakes as their only source of income. With few government programs to support the poor and homeless, the community relies on the sisters for refuge, shelter, food, and spiritual advice.
Our hope is to eventually support the sisters in building a shelter to accommodate the poor and homeless. For now, this plan is on hold. But I am happy to report that we have received news from them—and at this time, they are still trying to help the population the best they can: They are producing masks for the population, as there are not enough masks for everyone.
I feel very thankful to be able to support those that are always there to help the community. And I am grateful to our travelers—who I look forward to welcoming in Spain once again—for making the work of Grand Circle Foundation possible.
Meet the Clair Sisters and see how their work impacts the community when you join O.A.T. for Back Roads of Iberia: Spanish Paradores & Portuguese Pousadas.