Cleaner Air for Mongolia
Posted on 4/17/2018 12:00:00 AM in The Buzz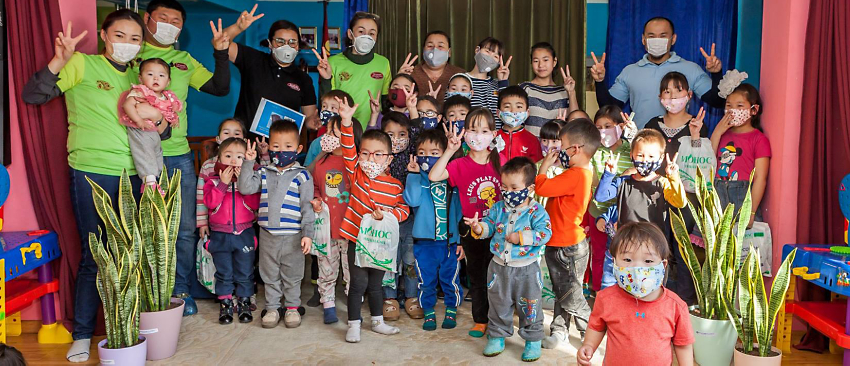 By Tsolmon Venus Chimeddorj, O.A.T. Program Services & Operations Coordinator, Mongolia
Environmental pollution is killing more people every year than war and violence in the world. One out of every six premature deaths in the world in 2015 (about 9 million) could be attributed to disease from toxic exposure.
Have you heard about PM2.5 (particulate matter)?
The ranking of the most polluted countries in the world is based on the number of cities in a country which has a PM2.5 value greater than 35. So what is PM2.5 anyway?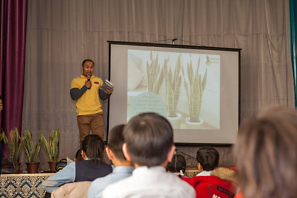 PM2.5 stands for particulates—suspended solid or liquid particles in the atmosphere which are less than 2.5 micrometers in diameter. Because of their infinitesimal size, they can easily enter your respiratory and circulatory system and wreak havoc. They are the most dangerous. Now, anywhere you go there will some suspended particulate matter. A PM2.5 value of 35 or more is considered hazardous for health.
Mongolia is ranked seventh of the eleven most polluted countries in the world. Although Beijing ranks as the most polluted city, oftentimes the PM2.5 reaches 2328 in Bayanhoshuu and Tolgoit areas of Ulaanbaatar, which makes it five times more than Beijing. This pollution occurs only during the winter time from November through February. Even though we still enjoy the blue sky and fresh air the rest of the year, these polluted months are bringing huge hazards to population health. The most common air pollutants impact the human body in four different ways: the respiratory system, the heart and blood vessels, immunization, and the nervous system. Roughly 20% of all cardiovascular diseases, 40% of lung cancer, and 15-20% of miscarriages are attributable to air pollution.
In order to raise awareness for the young generation to prevent hazardous impacts of air pollution, the O.A.T. Mongolia office and Trip Experience Leaders organized community service events at two places: a kindergarten and a secondary school which are located in heaviest polluted areas in the city. More than 300 children attended the community service event and expressed their commitment to adapt a habit of wearing a mask every day to/from school and home in the street. Grand Circle Foundation provided a reusable mask, which has replaceable air filters to encourage the children's self-commitment, and vitamin supplements to support their immunization.
Trip Experience Leaders gave an interesting presentation about the awareness of air pollution and its side effects to human health; and taught the easy way to fight against air pollution. For instance, they explained air pollution side effects by doing an experiment on an apple to show how easily PM2.5 affects our lungs. They demonstrated the proper way to wear a pollution mask with a role-playing game and a flash mob dance to encourage children to wear the mask every day. They taught the way to take care of the reusable pollution mask on a daily basis. They also delivered an air purifying plant—Sansevieria. This plant is capable of purifying and humidifying the indoor air.
See the difference Grand Circle Foundation is making in Mongolia when you join O.A.T.'s Mongolia & the Gobi Desert adventure.