Bright Futures
Posted on 3/13/2018 12:00:00 AM in The Buzz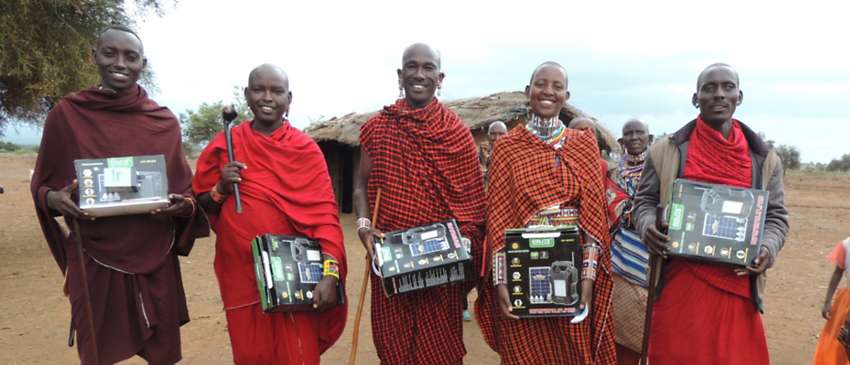 By Sandra Vaughan, Grand Circle Foundation Project Manager, East Africa
There are some projects Grand Circle Foundation takes on every year as part of its commitment to helping local communities. We always plant at least 100 trees in every school every year and we always buy solar lights to power homes or enable children to access a light source to study by.
This year, we have purchased 54 sets of a home solar system that has four light bulbs, a solar panel, and an access point where you can charge your mobile phone. In this day and age, technology and communication are the first order of the day. The chiefs in the villages where we are donating lights have noticed that homes with the lights are now encouraging several children to come over and do their homework together.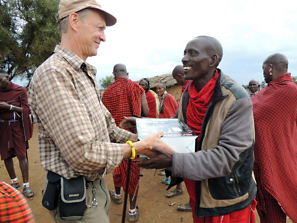 We also purchased 444 individual small study solar lights, which we are donating to grade seven students in Tanzania who will take their final Primary School exam in September, and grade eight students in Kenya who take their exam in November. These lights are small but shed enough light for kids to study in the evening.
It's far safer than a kerosene lantern or a candle, which are the alternatives. School teachers consistently comment that kids with light at home do better at school. We hope now that with all grades seven and eight having a light, all children are equal. A home solar system costs $50 and a small solar study light costs $5.
Our thanks to everyone who donated funds to Grand Circle Foundation to fund this project. If only I could bottle the sheer joy from everyone who gets light to share with you. It's surreal, because of course we expect to come home, flip a switch, and have light.
With the individual study solar lights, we have to take a half hour and explain how to use them. As a Foundation, our biggest concern is that families live in poverty and may see the light as a source of income. For the last three years, we have explained to the children that the light belongs to the Foundation and as such, we are lending them a light source until the day of their exams. They then have to return them. In reality, on exam day, we gift the lights right back as they need a torch or light in secondary school.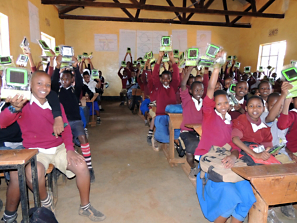 We take time to explain the on/off button is not a toy and there is no need to keep pushing it! We also explain how to check if the light is charging and to keep the panel clean and dust free. In Endoro, our school closest to Karatu town, about 50 out of 101 children are able to access light. In Njia Panda, 6 kilometers from the town, only 30 children out of 109 access light.
See the difference Grand Circle Foundation is making in Tanzania when you join O.A.T. for Safari Serengeti: Tanzania Lodge & Tented Safari.