A Society of Their Own
Posted on 3/5/2019 12:00:00 AM in The Buzz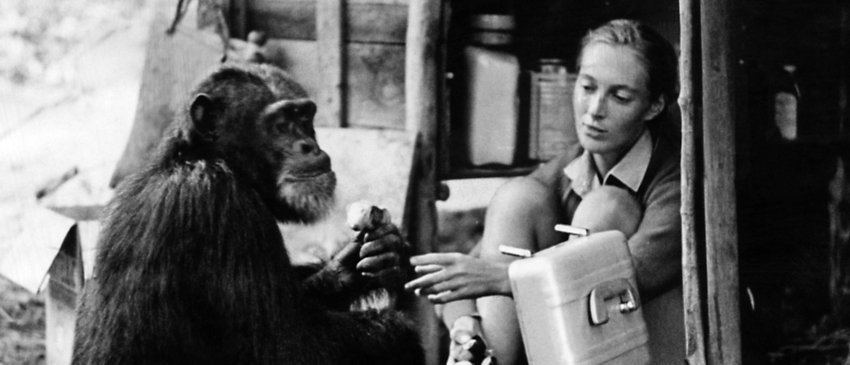 There was still so much world to be discovered in the 20th century and in the relative calm between wars, some of the most adventurous women on earth were crossing borders no men had, rewriting history, and making contact with cultures never before known. What was their thanks? To be rejected by the Explorer's Club, to which their most acclaimed (but sometimes less accomplished) male peers belonged.
Irked but fiercely unbowed—not surprising for women who had scaled mountains alone and negotiated with mighty warlords in distant lands—a group of these rejected adventurers established the Society of Women Geographers (SWG). Over the course of the ensuing decades, the most famous women on earth (including Amelia Earhart, Mary Leakey, and Jane Goodall) would join their ranks, and they became a staple of National Geographic coverage. It would be 50 years before their male counterparts started admitting women and, by then, SWG was so prestigious, people wanted to be in both.
So far, fewer than 20 women have ever received the SWG's highest honor: The Gold Star, a symbol of an extraordinary life. One of the winners, Freya Stark, had become fascinated with Asia and Africa at age nine, reading One Thousand and One Nights. She learned Latin, French, Arabic, and Persian. She went to explore western Iran, proving the existence of the long-rumored Valleys of the Assassins. She also explored parts of southern Arabia no western man ever had. She wrote 25 books, but never entirely gave up travel, visiting Turkey and Afghanistan late in life. When she died at 100, there were very few people or earth—men or women—whose explorations could match hers.
7 More Pathfinders from the Society of Women Geographers
Marguerite Harrison, a single mom, who rode on horseback through what is now Turkey, Syria, Iraq, and Saudi Arabia to help film the nomadic journey of the Bakhtiari people. During an early exploration of Russia, she was jailed twice because they were sure she must be a spy.
Blair Niles explored by ox cart, living among indigenous groups from Mexico and Columbia to Southeast Asia. She was a rare woman allowed to spend time of Devil's Island, the infamous prison on French Guinea, and her published account of an inmate's life there led to prison reforms.
Gertrude Emerson kicked off adulthood with a round-the-world trip at age 20, which included stunt flying planes and spelunking. The youngest of the SWG founders, she turned her attention to India in her 30's, adopted northern India as her home, and wrote extensively about life there. She traveled with and wrote journalistic reports about Mahatma Gandhi.
Harriet Chalmers Adams, the Society's first president, was no stranger to firsts: by that time she had already been the first female correspondent granted access to the French front in World War I, and the first female journalist allowed to photograph battles. She covered the war dually for Harper's Magazine and National Geographic.
Elizabeth Dickey, who was best known for her tropical jungle excursions, was featured on the front page of a newspaper with the headline, "She brings them back alive." She disproved that claim when she showed up for an SWG banquet carrying a mummified head. (The New York Times noted that her fellow women explorers were fine with it but a male guest swallowed his olive pit at the sight.)
The great-granddaughter of Teddy Roosevelt never rested on the family name. Anne Curtenius Roosevelt led the explorations of Painted Rock Cave in Brazil, where she found the walls adorned with hand prints, drawings of humans and beasts. When the walls were dated it proved her correct theory that human habitation went back twice as long as other scientists believed, making this the world's first cave art.
Like Freya Stark, Sylvia Earle is a Gold Medal winner. The first female chief scientist of the US National Oceanic and Atmospheric Administration, her Deep Ocean Engineering Team designed Deep Rover, the research sub that dives to 3,300. Time magazine called here the Hero for the Planet, but her fans also call Earle "Her Deepness" and the "Sturgeon General."