A Right to Education
Posted on 6/26/2018 12:00:00 AM in The Buzz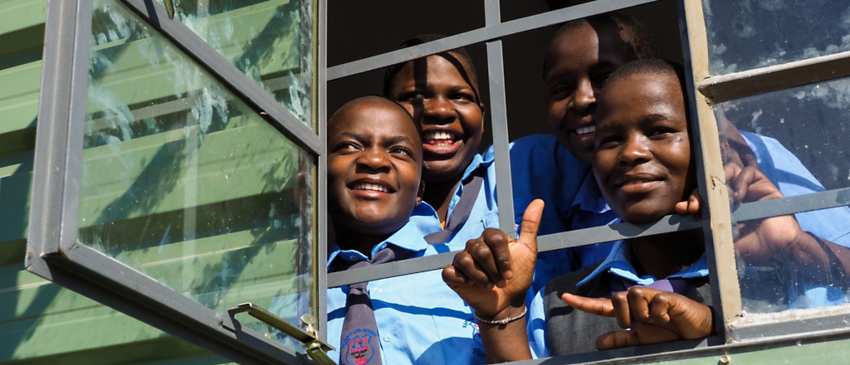 After visiting Ngamo Primary School on an Overseas Adventure Travel trip to Zimbabwe at just 14 years old, Kristina Tester founded an organization called So Others May Learn. Kristina was touched and inspired by the students she met and shocked that many of them could not continue to secondary school because of funding. Since 2007, So Others May Learn has been funding scholarships for motivated students who do not have the means to continue their education beyond primary school. The scholarships are supported by Grand Circle Foundation and Wilderness Safaris in Zimbabwe and Zambia.
By Sue Goatley, Grand Circle Foundation Project Manager and Wilderness Safaris Program Coordinator
In an encouraging new development for students at Kapane Secondary School, a double dormitory for So Others May Learn-sponsored girls has just been completed at the school. The dormitories will sleep up to twenty girls and were kindly sponsored by Grand Circle Foundation, who also sponsor a number of students at Kapane Secondary School
The school was established in 1984 and has an enrollment of 250 students. Some students desperate for a good education had to travel as many as fifteen kilometers per day to get to school. Forty-five students were staying over at the school during the week, but until the dormitories were opened, there had been no boarding facilities.
Kapane Secondary School is the closest secondary school to the two communities of Ziga and Ngamo, but it is at least a 10-kilometer walk to the school resulting in mainly boys attending, and many girls dropping out of school on completion of their primary education as it is not safe for them to walk this distance on their own.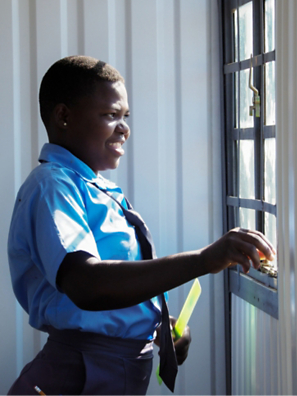 At present, the girl student numbers are down and those few girls that are going to school are "bush boarding" in makeshift accommodations at various homesteads in properties around the school with no adult supervision, making them very vulnerable.
This new dormitory will facilitate more girls pursuing a secondary education and improve the students' wellbeing and safety. The immediate individual beneficiaries of this project are ten female students: four from Ngamo and six from Ziga.
"This facility will take us to the next level in providing a good, safe environment for our students to learn in," said the headmaster of Kapane Secondary School.
Thank you Grand Circle Foundation!
Witness the difference Grand Circle Foundation is making firsthand during O.A.T.'s Ultimate Africa: Botswana, Zambia & Zimbabwe Safari.