A Better Life through Education
Posted on 12/12/2017 12:00:00 AM in The Buzz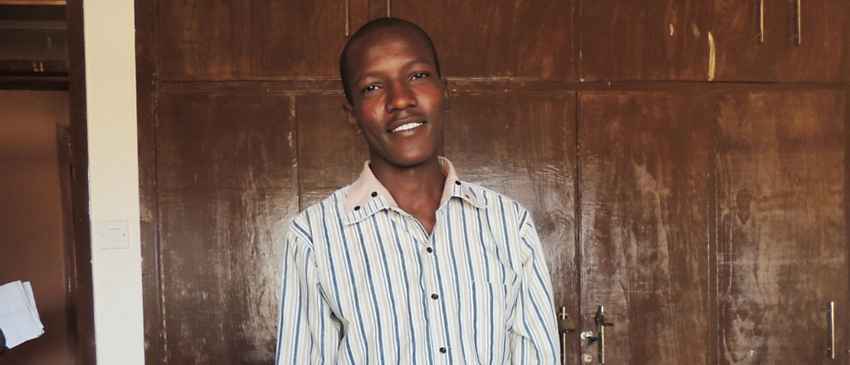 Since 2002, Grand Circle Foundation has been supporting the education of young people in Kenya and Tanzania through the Thurnauer Family Scholarship, thanks to the generosity of one generous traveler. For the first time, we've identified a promising high school graduate to support through four years of university, as Sandra Vaughan shares in this update.
By Sandra Vaughan, Grand Circle Foundation Project Manager, East Africa
During our time in East Africa, the Foundation had yet to find a suitable student to support in further studies once they had finished High School/Form 4. This year, we have found Koromo Kilirot. Koromo took eight subjects and achieved an overall mean grade of B. He got a C in English, C+ in Chemistry and Business Studies, B- in History and Kiswahili, a B+ in Math, and an A in Christian Religion.
Koromo has been offered a place at Maseno University in Kisumu, Kenya, which is a government-sponsored university. He has been accepted to study in a program leading to an award of Bachelor of Education (Science with IT) commencing this month.
His annual fees will be reduced to $526 every year for four years, and his "other expenses," such as living costs, travel, and—most important—food are estimated to be $500 a year.
With support from the Thurnauer Family Scholarship, we hope see a young intelligent Maasai boy be the first in his family to receive an education. He wants a better life, and he believes achieving a degree is going to change his family and his community. His standard of living is very, very low and he wants to better it. He believes a degree opens up prospects in the job market, which means he can earn because ultimately he also wants to get involved in a development project in his area.
Koromo has a very unusual favorite animal: a hare. And red is his "bestest" color!
See firsthand the difference Grand Circle Foundation is making in East Africa during our Best of Kenya & Tanzania adventure.