Question of the Month: May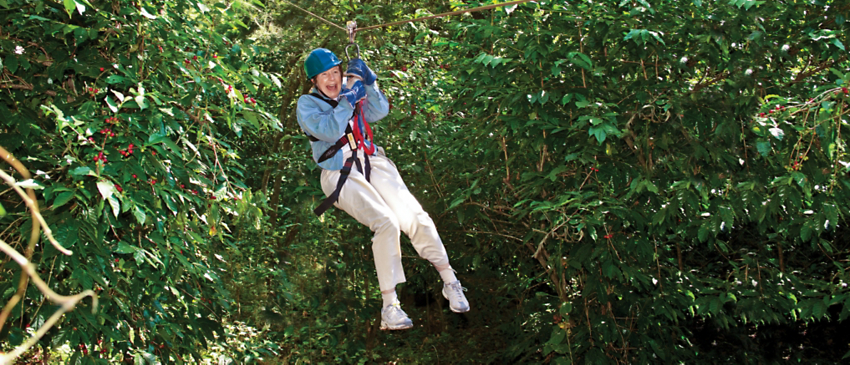 Traveling to foreign lands often forces us to step outside of our comfort zone, but doing so can often result in some of the most memorable experiences. This month, we asked our readers to share the bravest thing they've ever done in their travels.
Stepping Out on Her Own
As a United States Air Force spouse, I learned to love travel. Every year we went on a trip somewhere interesting, besides moving frequently to new bases. My husband was on dialysis for the last eight years of his life and I was able to plan a yearly trip which incorporated dialysis every other day wherever we went. He even did dialysis on a cruise boat.
After my husband passed away in 2007, I shared with my son that I would really miss traveling. I had never gone anywhere on my own. My son told me I should just go. On his advice, I called a travel agent and was booked on a bus trip around Italy and then on a cruise line from Venice to Rome. I was scared stiff and I messed up so many times, mislaying my passport, my credit card was rejected, I got lost in Athens, and much more. I had never felt so alone, but with the kindness of complete strangers in foreign lands, everything was overcome.
I made so many new friends and it was one of the most wonderful trips. I pretended my husband was with me and "told" him about each adventure. I know he would have been proud of me. Looking back, I am amazed at my courage at that time. Ever since then, I have taken an average of three 'foreign adventure' trips each year. My first solo trip taught me not to be afraid of travel on my own.
Thanks to: Jenny T., 12-time traveler from Colorado Springs, CO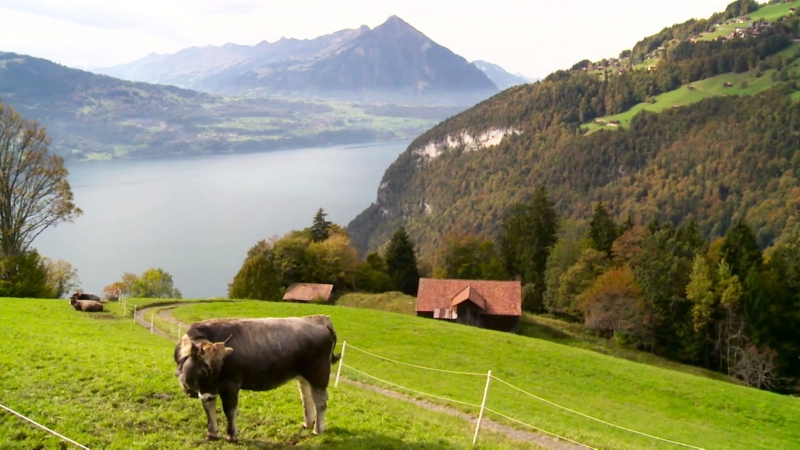 Perhaps you'll make an optional excursion to paraglide over the Alps during Grand Circle Travel's
Romantic Villages of Alpine Europe.
Soaring Over Switzerland
In October 2016 on my last Grand Circle trip to the Romantic Villages of Alpine Europe, I was thrilled by the experience of jumping off a mountain with a paraglide instructor in Interlaken, Switzerland. We were fortunate to have a fine, clear day with many warm updrafts and could remain aloft in excess of 25 minutes with vast views of the village, meadows, and Jungfrau Mountain of the surrounding Alps. This was the thrill of a lifetime. Not bad for age 72!
Thanks to: Betty E., 3-time traveler from Getzville, NY • Romantic Villages of Alpine Europe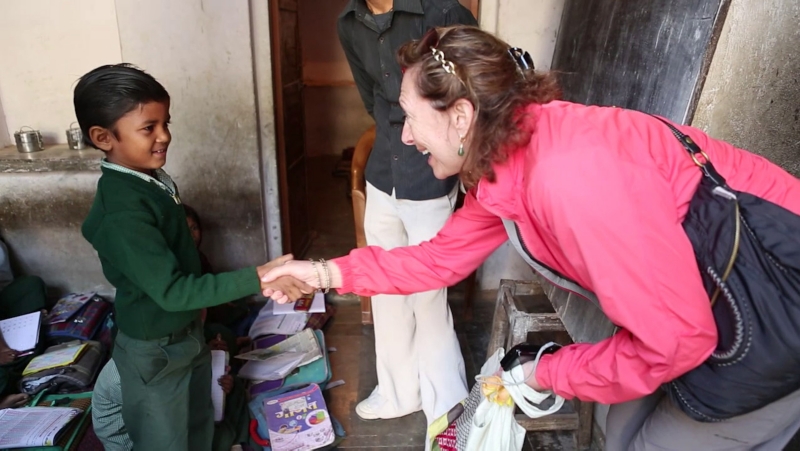 Make your own memories with the locals when you join O.A.T.'s
Heart of India
adventure.
Caring Crossing Guard
Several years ago while visiting India, I wanted to cross a street to see the Nile River for the first time. As I neared the intersection, I realized that the unspoken rules governing street crossing were as foreign as the country itself. There were no street lights or stop signs. A gentleman in a uniform observed my caution and dismay. Without saying a word, he took my hand and held the other hand up. Traffic came to a halt and I had my first glimpse of the Nile.
Thanks to: Andrea R., 19-time traveler and 12-time Vacation Ambassador from New York, NY • Heart of India
Will you take the plunge? Experience Victoria Falls—with or without the bungee jumping—during O.A.T.'s
Southern Africa: South Africa, Zimbabwe, Namibia & Botswana
adventure.
It's Never Too Late
On November 8, 2014, I had an eight and a half hour craniotomy to remove a tennis size tumor in my right frontal lobe.
Sadly it has grown back larger than before, and in May 2016, I had a seizure and have since undergone 37 radiation treatments. So to get over that, this May I am going to Cebu City and Oslob in the Philippines to swim with the whale sharks.
Always a fighter, I booked a back-to-back Tanzania and Southern Africa Safari with O.A.T. in December 2015. As a former adrenaline junky, I needed to prove to myself I still had it. So as a Christmas present to myself on Christmas day (before witnessing the very rare Moon-bow over Victoria Falls), I decided to treat myself to a Swing-Zip-Bungee Jump (not with O.A.T.) off the Victoria Falls Bridge, which is 128 meters (420 ft.) tall.
When I informed our Trip Experience Leader of what I just did upon return to the hotel, I was justifiably called crazy and also that in the seven years she had been a guide, I was the first to do that. Those comments and the experience made my day, and I am happy to say: Never too late, go for it.
Hopefully my next back-to-back will be Bhutan and the Mountain Gorilla Trek in Uganda or Rwanda.
Thanks to: Aimar D., 4-time traveler from Ft. Lauderdale, FL • Southern Africa: South Africa, Zimbabwe, Namibia & Botswana
Bravery is in the Eye of the Beholder
According to all the people who know me, I am a very brave person. I travel solo throughout the world: no reservations, no plans, just go!
Since I am a senior (76 now) and have a hearing loss and speak only one language, most people are amazed and say how "brave" I am. Of course, I do not agree at all.
As for brave incidents, one must be brave to eat ants; walk no man's land alone to get from Turkmenistan's border to Iran's border; take a "chicken" bus in Guatemala (one of the craziest rides in my life); hitchhike in Bulgaria, Germany, France, Stanley (Falklands), and the U.S. within the last five years; and walk the streets of Honduras at 10pm to get a bite to eat even though there are guns and security everywhere (three guns within my five minute walk—a white "gringo" in gang territory).
Thanks to: Tricia W. from Sugarloaf, PA, who we hope to welcome on her first trip with us soon!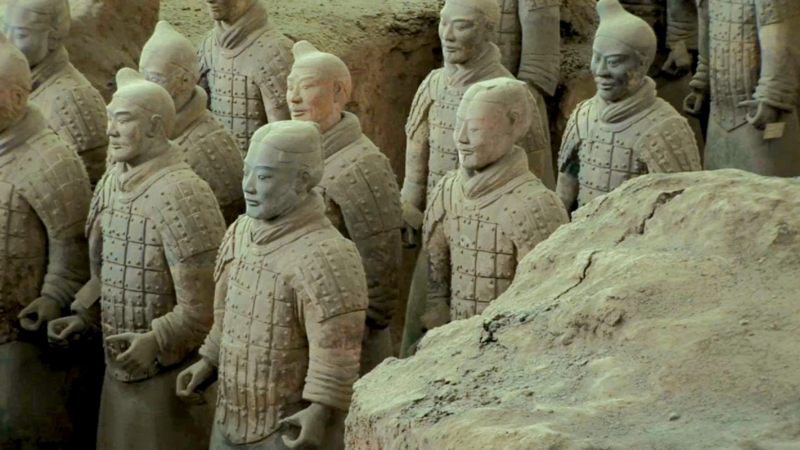 Taste some out-of-the-ordinary dishes when you join O.A.T. for
Imperial China, Tibet & the Yangtze River
.
Pucker Up
My husband and I traveled from mainland China all the way across the mainland, (with a side trip on the river) on to the other end of China and onto Tibet. I was really tired by that time and all I wanted was a cocktail and a nice dinner. We were served a buffet and I ate (drum roll please) black lamb's lips! I wish I could say that they tasted better than they looked. It didn't quite challenge child birth, but it was close!
Thanks to: Barbara T., 5-time traveler from North Falmouth, MA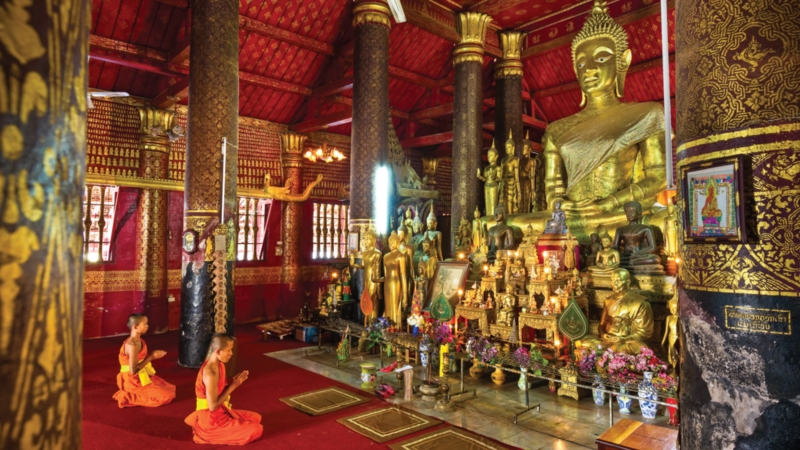 Brave the Cu Chi Tunnels in Vietnam with O.A.T. during
Ancient Kingdoms: Thailand, Laos, Cambodia & Vietnam.
Tunneling Past Her Fears
I am very claustrophobic. I can get a panic attack in a crowd, restaurant, airplane, or back seat of a car. But, I wanted to crawl the Cu Chi Tunnels in Vietnam. I was warned against trying, but it was something I really wanted to experience. The tunnels are set up so that the first experience is short, so you can then stand up and exit or continue. So I tried it and continued even doing the longest crawl that was said to be between 10 and 15 minutes. Bats flew by as I crawled turning left and right going up and down. I did request that I not be the last person in the group and that the person in front of me would give me warnings of the turns and elevations. Just these two "safety" measures allowed me the experience of these tunnels. I believe this is the bravest thing I have done on an O.A.T. trip, far braver than zip lining the gorge near Victoria Falls, riding a camel in Egypt, eating guinea pig in Peru, or schussing down into an old inactive volcano in New Zealand.
Thanks to: Sarah J., 13-time traveler from Genoa, IL • Ancient Kingdoms: Thailand, Laos, Cambodia & Vietnam
Danger Beneath the Surface
Years ago on trip to Belize in the jungles of the Orange Walk section and its vast bordering river, myself and those I was traveling with were approached by several young, Mayan children who asked us to take an "after school" swim in the cool, muddy waters of the murky river. Since the temps that day were a muggy 90+ degrees, we eagerly obliged.
We swam for about an hour with the boisterous children, sometimes far from the shoreline. Finally, we said goodbye to our newfound, native friends.
Later that evening over our communal dinner with a research team from the States, we learned that they were at our same lodge because they were sent to tag and record data from the MANY crocodiles who lived in those same waters!
Cautiously accepting now THEIR invitation, we then spent that entire evening (until dawn) accompanying the researchers as they caught the crocs throughout the river, pulling them in and out of the shallow, metal skiff we all shared, with toothy jaws snapping and long tails flapping. We got to see up close and personal our other swim mates from the day before!
In retrospect, I could not call myself brave, by any means. Rather, just a naive tourist, who via some chance encounters and an obliviousness to my surroundings, never even suspected the dangers that lurked nearby.
Thanks to: PJ W. from Bethlehem, CT who we hope to welcome on his first trip with us soon!
You don't need to wait for a new Question of the Month to tell us a story. Email us any time at [email protected]. To read more stories from your fellow travelers, check out our archive of Traveler Insights from previous editions of The Inside Scoop.
See the answers to previous Questions of the Month here.