Question of the Month: June
Tell us about a place that moved you to tears—from joy, sadness, or uncontrollable laughter.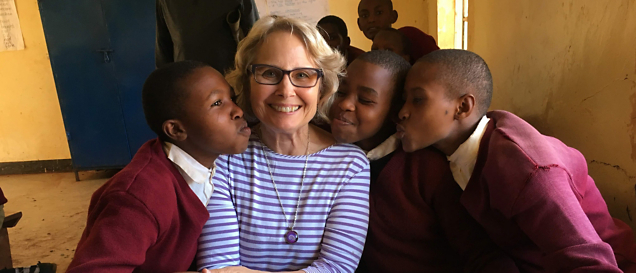 Travel has immense power to stir our emotions—whether we laugh, cry, or do both at the same time. Sometimes, our most memorable experiences come from a place of discomfort … because that's where we learn the most about ourselves.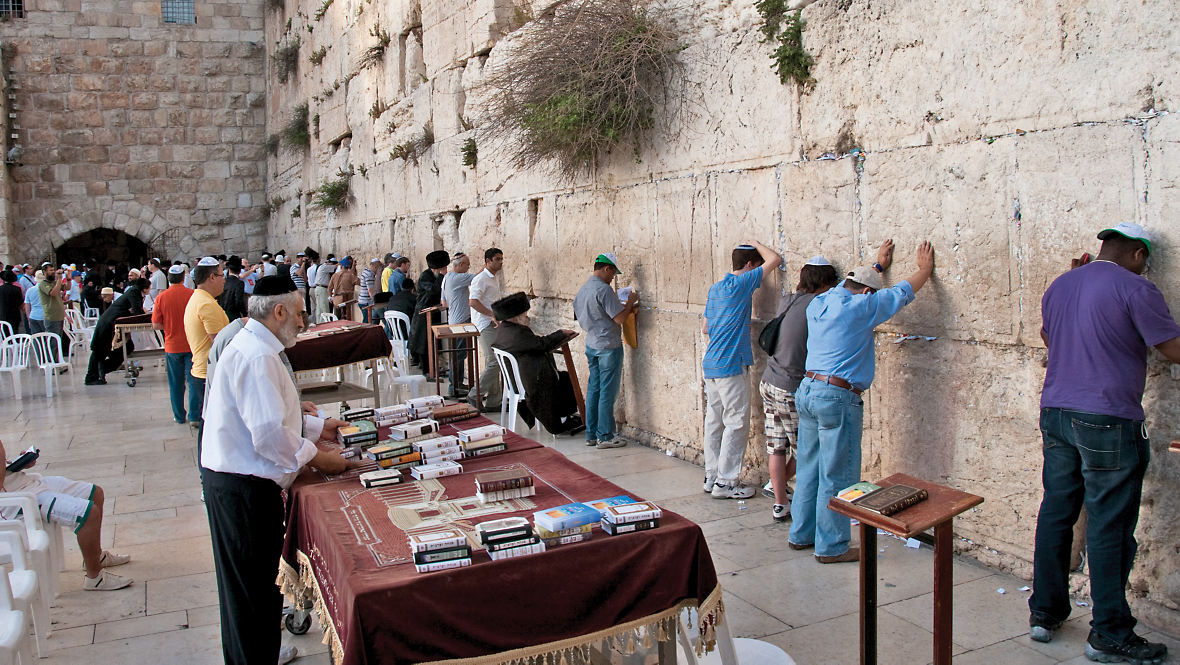 Explore the many facets of Israel and its people during
Israel: The Holy Land & Timeless Cultures
Small Ship Adventure.
Words From the Heart
My wife and I recently completed our fifth trip with O.A.T. and wanted to share this experience.
On May 15 we had chosen not to join the optional tour and were touring alone on the Via Dolorosa in Old Jerusalem. We missed one of the turns and I pulled out a map to get oriented. Almost immediately a Muslim woman (obvious by her dress) approached and offered help in perfect English. I told her our desired route and she said to follow her.
After getting back on track I said, "Thank you and Shalom." For me, it's tough quickly juggling the languages on a most important Christian street, in the Muslim Quarter of a Jewish city—and a vendor standing nearby let me know my error: "We are Muslims. We say 'Salaam.'" (My wife and I differ on the tone of his voice.) I quickly looked at the woman and said, "I'm sorry, I should have said 'Salaam.'"
Without hesitation she said, "When it comes from the heart, the pronunciation doesn't matter." She smiled and went on her way, and we will always remember her kindness.
Thanks to: John M. & Vannette P., 5-time travelers and 2-time Vacation Ambassadors from Spicewood, TX • Israel: The Holy Land & Timeless Cultures
A Joyful Celebration
On my O.A.T. trip to Israel a few years ago, I was very surprised that I ended up at the Western Wall on Friday night. As a Christian, I had not expected to feel that emotional, but the sight of the young girls circle dancing, the old women praying at the wall, and hearing the young boys on the men's side also singing and dancing was a quite an experience. Despite all of the dangers Israel has endured, the people were celebrating their religion joyfully. We were handed a book in English with the evenings passages marked.
Thanks to: Ann T., 14-time traveler and 1-time Vacation Ambassador from Shepherdstown, WV • Israel: The Holy Land & Timeless Cultures
You're receiving this message because your web browser
is no longer supported
We recommend upgrading your browser—simply click the button below and follow the instructions that will appear. Updating will allow you to accept Terms and Conditions, make online payments, read our itineraries, and view Dates and Prices.
To get the best experience on our website, please consider using:
Safari (for Mac or iPad Devices)
Update Browser