Question of the Month: February
Our travelers share tales of uncovering family roots.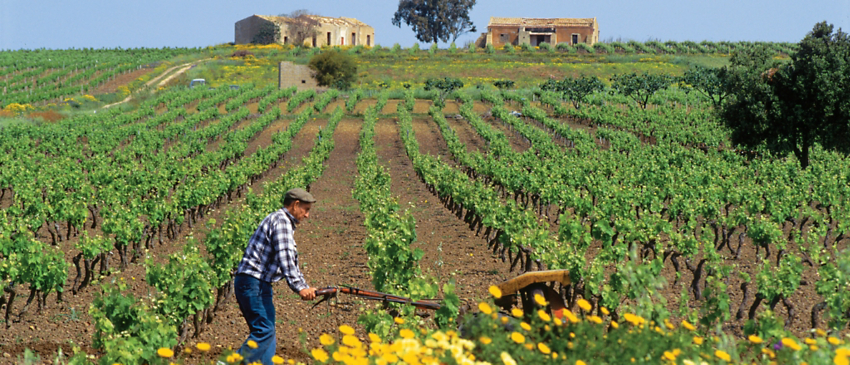 While every journey holds the potential for self-discovery, exploring our family roots can literally reveal so much about who we are. It's a subject that clearly resonates with our travelers, who shared more stories than we can publish here. We've chosen a selection of our favorites, some of which are excerpts. We look forward to publishing these in their entirety in future editions of The Inside Scoop.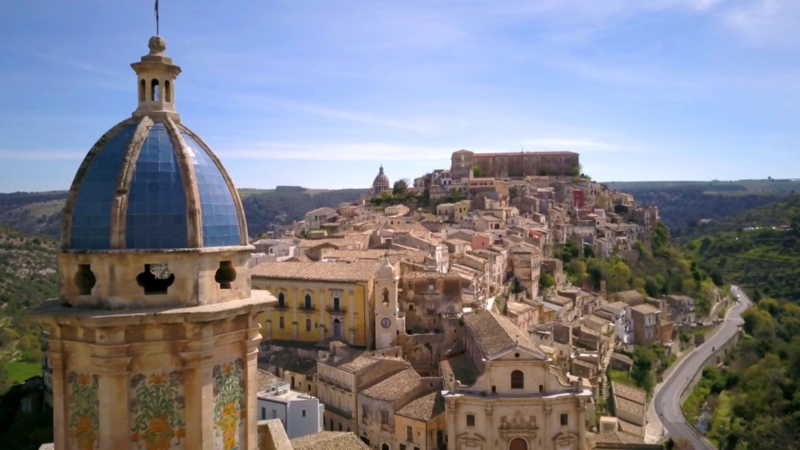 Meet the warm people of Sicily with O.A.T. during
Sicily's Ancient Landscapes & Timeless Traditions.
Just What She Needed
I chose the O.A.T. trip to Sicily, mainly because it is the only tour of Sicily that includes my grandparents' cities of origin. My paternal grandfather was born in Mazara Del Vallo, and my paternal grandmother was born in Marsala. So imagine my delight to find both these towns on the O.A.T. itinerary. Marsala was removed after we reserved the trip, but our Trip Experience Leader, Moses, allowed us a short visit to the old town after visiting the Marsala winery. As it turns out, I learned on my return that my family's farm was only six miles from Mozia, which was on the itinerary.
To be honest, I became upset during the first day there, because I was expecting to feel my grandfather's and my great-grandparents' presence there. But I couldn't feel them. So, the next evening while walking around the old town area, I went into a small shop. I told the proprietor about my grandfather and how I couldn't find his street, etc. (in my very weak Italian). When I started to cry, she hugged me and comforted me. All my disappointment vanished completely. The third and last evening in Mazara, I passed her shop again. She looked up with a smile and waved to me. I went in and said goodbye. As I told my sisters, "You can't always get what you want, but if you try, sometimes you get what you need."
Thanks to: Toni P., 12-time traveler from Coraopolis, PA • Sicily's Ancient Landscapes & Timeless Traditions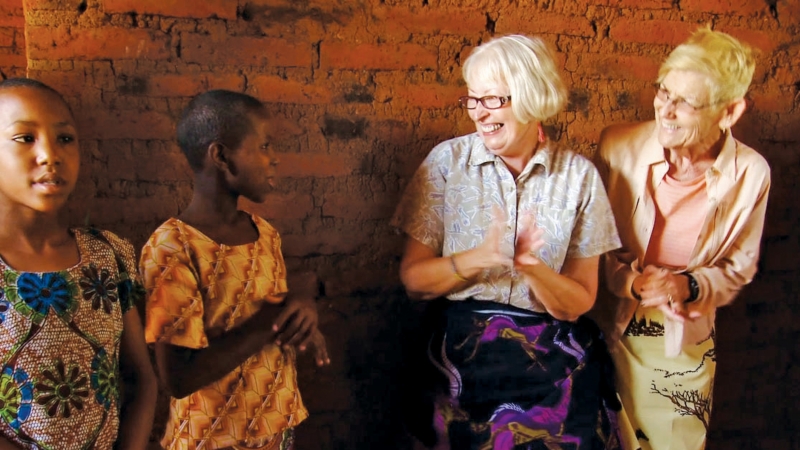 See how the people of Tanzania live today with O.A.T. during
Safari Serengeti: Tanzania Lodge & Tented Safari
.
Filling the Memory Bank
Many years ago my parents traveled to Tanzania (then Tanganyika) to serve as medical missionaries at a small mission station with a hospital. I was born in Dar es Salaam, Tanzania, and my two brothers were born at the mission station. At the age of 8 we left to come back to the U.S. as my mother suffered from chronic malaria. I grew up in Minneapolis as any other kid—school, church, friends, boyfriends, learning to drive, college, nursing school and ultimately marriage. During those growing up years, of course I heard many stories about life in Africa, so for my 21st birthday my parents sent me on a two week tour to Tanzania, led by our pastor who was also a former missionary to Tanzania. We visited the mission station where I had lived, saw the house that my family lived in and visited the hospital. Any good mission organization has as its goal to help the locals to become self-sufficient and that's what happened at that mission station. The houses were now occupied by Tanzanian families, the hospital served by Tanzanian doctors and nurses. The goal of the organization had been achieved but the life I had lived as a little girl was never to be duplicated. Even so, I was thankful to have been able to visit the places of my childhood for my memory bank.
Fast forward to 40 some years later after my husband and I had raised our four children and he was ready to retire. We signed up for a safari to Tanzania with O.A.T. That was in 2006 and what a marvelous adventure it was.
Thanks to: Lois C., 8-time traveler & 9-time Vacation Ambassador from Grantsburg, WI • Safari Serengeti: Tanzania Lodge & Tented Safari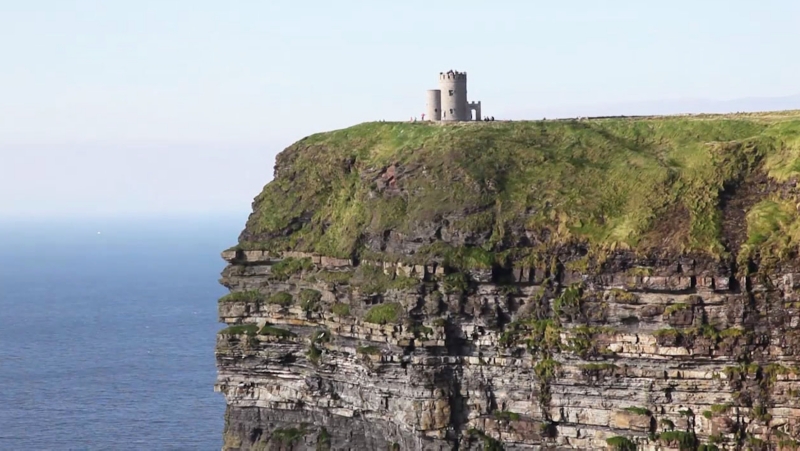 Learn about Irish emigration through Cobh with Grand Circle Travel on
Ireland in Depth
.
Like Ships in the Night
Before my wife and I tied two Grand Circle tours together, Ireland in Depth and England, Scotland & Wales in 2014, I did research on both our ancestors on Ancestry.com. Cathy's folks originated in Somerset in England. Mine originated in either the Shetland Islands or the area around Aberdeen, Scotland (some conflicting information). One thing I did learn was that ancestors from both of our families passed through the port of Cobh, Ireland, at about the same time. We sat having tea in the waiting room where they might have sat, and imagined them sitting near each other, never knowing how the two families would be connected someday.
Thanks to: John M., 4-time traveler from San Sebastian, FL • Ireland in Depth and England, Scotland & Wales
Discover the history of London with Grand Circle Travel on
England, Scotland & Wales
.
London Bridges
When we were on the England, Scotland & Wales in 2016, I was able to see the apartment building my grandfather (Wenzel Maciejewski) lived in before he departed for the United States in 1908. I discovered the address about four months before going on the trip. He lived at 29 Orde Hall, London. His apartment was only blocks away from the British Museum. We enjoyed walking through the neighborhood knowing that he had walked these same streets. When we walked through Russell Square we wondered what hotel he had worked in. We know he had worked at one of these hotels and that is where he met his future wife (Agnes Duckworth). She came to America three months after he did. His goal was to get a job and a place to live before she came over. After picking her up at the port in New York City and before they got to their apartment, they got married at the New York Protestant Episcopal City Mission Society on 38 Bleecker Street on February 11, 1909.
Thanks to: Scott K., 7-time traveler from Killeen, TX • England, Scotland & Wales
Learn about the heritage of the German people during
The Great Rivers of Europe
.
To—and From—Russia, With Love
In 1913, my father and mother left Russia for the United States. They left their families, never to see them again. Fortunately, my father had one brother that did send him a few letters. Upon the passing of my father, I took the Russian address off one of the letters, and was surprised to learn that I had a number of cousins in Russia and this opened the door to our communications. In 1990, my wife and I decided to visit Russia—on our own—to visit relatives. We did not know the language and had no tour guide, with only an address to where to go. It was truly an adventure.
Additionally during our travels with Grand Circle and O.A.T., my wife Donna and I have had not one, but three opportunities to find relatives in both Russia and Germany…
We took the river cruise down the Volga from Moscow to Rostov. We had made arrangements to meet some relatives that we have never met before at the port in Volgograd. We were met at the port by a number of folks that took us by car all over Volgograd and to lunch. We had a wonderful visit with flowers and gifts and great fellowship. This family is still in Russia.
On the Christmas Markets Along the Danube River Cruise from Vienna to Nuremberg, we met another two of our Kissler families. These families emigrated from the Volga area to Nuremberg in the early 1990s. The met us at the port and took us to the Christmas markets and a wonderful visit in their homes.
On The Great Rivers of Europe River Cruise from Amsterdam, stopping at Rudesheim, we again met a family that had recently emigrated from Russia to Germany. They met us at the port, and we enjoyed an evening over dinner and exchanging photos. It was a wonderful evening.
In 1941, Stalin issued a decree that all of the German/Russians be deported into the "labor camps" in Siberia. This is what made our visits so special. Until I received a letter from one of my cousins in 1990, I did not know if any of my families survived the deportations. Many of the family members that I visited were victims of the deportations. I am blessed that my father and mother came to the United States to live the American dream.
Thanks to: Clarence & Donna K., 19-time travelers & 6-time Vacation Ambassadors from Littleton, CO • Christmas Markets Along the Danube and The Great Rivers of Europe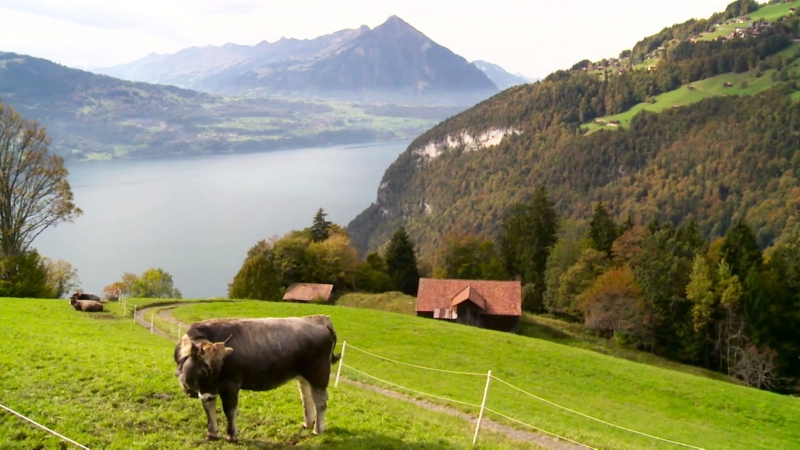 Enjoy the charm of northern Europe when you join Grand Circle on
Romantic Villages of Alpine Europe
.
Filling Out the Family Tree
In 1981, as an Army Colonel, I was invited to speak to a class of officers at the Academy of Health Science at Fort Sam Houston, TX. After the class, one officer asked to speak with me. He said his name was William Curry from Pennsylvania. He said he thought that we may be related because his mother's maiden name was Inberg and that she still has relatives in Finland; he also said that most of the Inbergs now living in Finland come from the same family. I wasn't sure I believed him because I thought our relatives would probably be in Sweden.
From 1984-87, I was stationed in Frankfurt, Germany. In 1985, my wife, Delda, and I took a camping trip through northern Europe. We ended up going to Helsinki where we could put our camper on the ferry to Germany. We had some extra time, so I checked the Helsinki phone book to see if there were any Inbergs listed, and what Captain Curry said was correct: There were several Inbergs listed—however, we had to leave and didn't have time to call anyone.
After I retired from the Army, I was telling my brother, Elliot, about the above. With the help of computers to assist in genealogical research, Elliot began to email some of the Inbergs he was able to locate. Finally, one replied: Kiia Schley Inberg who lives with her husband Bernd in Kronoby, Finland. After several emails we finally made travel plans to visit them. In 2004, we traveled to Finland, we met several relatives, we found out we are fifth cousins, and we visited many points of interest that relate to the Inberg family. More importantly, I was able to provide a complete history of the Inbergs living in the U.S. to Jorma Inberg, who wrote the history of the family. He was thrilled to receive it to finally provide a complete history.
Since our visit to Finland, Kiia and Bernd have come to our home in San Antonio, TX, in 2006, for an Inberg family reunion and again to visit South Dakota in 2012. Delda and I visited Kiia and Bernd in 2015, in Bonn, Germany when we took a "breakaway" from our Grand Circle trip, Romantic Villages of Alpine Europe.
Thanks to: Darlow & Delda I., 10-time travelers from San Antonio, TX • Romantic Villages of Alpine Europe
A Great, Great Discovery
In the fall of 2011, four first cousins met in the Frankfurt airport. We hailed from Tel Aviv, Nashville, Albuquerque, and San Francisco, and we were traveling to three little towns to the north and west of Frankfurt, to find our ancestors. My cousin Cindy, the family genealogist, had already found a number of gravesites, having visited with her parents some years earlier. But the intervening 15 years, and the development of the Internet, brought much more information, so we were able to find new documents, homes, and gravesites. We visited tiny town hall archives, and I held in my hands logbooks that hadn't been opened in over 100 years, containing wedding, birth, and death reports about members of my family. The most astonishing event of all was when we accidentally stumbled upon the gravesite of our great-great-grandmother!
As we stood and said a prayer, I couldn't help wondering: In the late 1800s, when people rarely ventured farther than a few miles from the village of their birth, could she ever have dreamed that her great-great-granddaughters would travel from across the globe to find her? Astonishing!
Thanks to: Terry S., first-time O.A.T. traveler from Mill Valley, CA
You don't need to wait for a new Question of the Month to tell us a story. Email us any time at [email protected]. To read more stories from your fellow travelers, check out our archive of Traveler Insights from previous editions of The Inside Scoop.
See the answers to previous Questions of the Month here.
You may also like…
Digging Up Family Roots
A traveler uncovers family past in Croatia.
Going Home Again
Childhood friends reunite in Germany.
Family Reunion
O.A.T. travelers help an Indian man find his family.