Question of the Month: August
Imagine price is no object: Which destination or adventure would you repeat, and why?
With so many amazing places to see in the world, certain destinations—especially the "big ticket" ones—are literally once-in-a-lifetime. We asked our readers to put cost aside, and fantasize about adventures they dream of repeating.
Find out why so many yearn to return when you join O.A.T. for
Antarctica's White Wilderness
.
Back to the Ice
While there are many on the list, the one that fits the bill of money as no barrier is Antarctica. As a biologist, I went to see the unique animals but thought the landscape would become boring. While I loved the animals and we saw lots of them, I would go back for the landscapes and ice sculptures. They told us we would go for the ice and come back for the animals, and that was true for the chemist who traveled with me, but I want to go back for the ice.
Thanks to: William & Nancy L., 3-time travelers and 4-time Vacation Ambassadors from Grand Junction, CO • Antarctica's White Wilderness
Back in a Minute
I would go back to Antarctica in a minute! And I would stay for as long as I could. I loved the beauty, the austerity, the silence, the fascinating wildlife; what an awesome place.
Thanks to: Elizabeth K., 14-time traveler and 4-time Vacation Ambassador from East Dorset, VT • Antarctica's White Wilderness
An Awesome Experience
While I have loved every O.A.T. and Grand Circle trip I've taken and would gladly repeat any of them, the first trip that jumped in my mind was Antarctica. I was encouraged to go to Antarctica by previous O.A.T. travelers. It was my last continent to explore, so I decided to give it a try. It was truly awesome in every sense of the word. I anticipated that the trip over and back from Ushuaia would be boring. Nothing could have been further from the truth. The naturalists, captain, and crew were fonts of information, conveyed in an entertaining way. There were birds, various forms of sea life and views that often seemed otherworldly. Listening to the seals "sing," watching a mother penguin feed her young, the size and colors of the icebergs, sadly melting, filled our days. It was all over far too soon. I'd go back in a heartbeat if there wasn't so much world left for me to explore.
Thanks to: Maureen R., 17-time traveler and 3-time Vacation Ambassador from Saint Louis, MO • Antarctica's White Wilderness
Funny We Asked…
My wife and I just watched our homemade video of our trip to Antarctica two-and-a-half years ago, and we said to each other, almost at the same time, how we'd love to go back. The scenery, while spectacular, is rapidly changing. It is important that we, as ardent travelers, do what we can to protect it, even enhance it by carefully proscribing places to go and how to do it. I am confident that O.A.T. has always been focused on that, preserving it for people like us who will always feel nothing but respect and awe for this last great wilderness.
Thanks to: William & Nancy L., 3-time travelers and 4-time Vacation Ambassadors from Grand Junction, CO • Antarctica's White Wilderness
Alluring & Mysterious
Antarctica. No doubt about it, particularly if I were to take an extended voyage to allow me to pierce the "Circle," as I did in 1998.
Antarctica combines incredulous vistas with the knowledge that your next adrenalin-producing, weather and/or environment-induced challenge is just around the corner.
That special feeling of incredulousness coupled with apprehension of what's next makes the seventh continent so alluring, so mysterious.
Thanks to: James S., 16-time traveler and 1-time Vacation Ambassador from Spring, TX • New! Antarctic Circle Expedition: Journey through Antarctica
---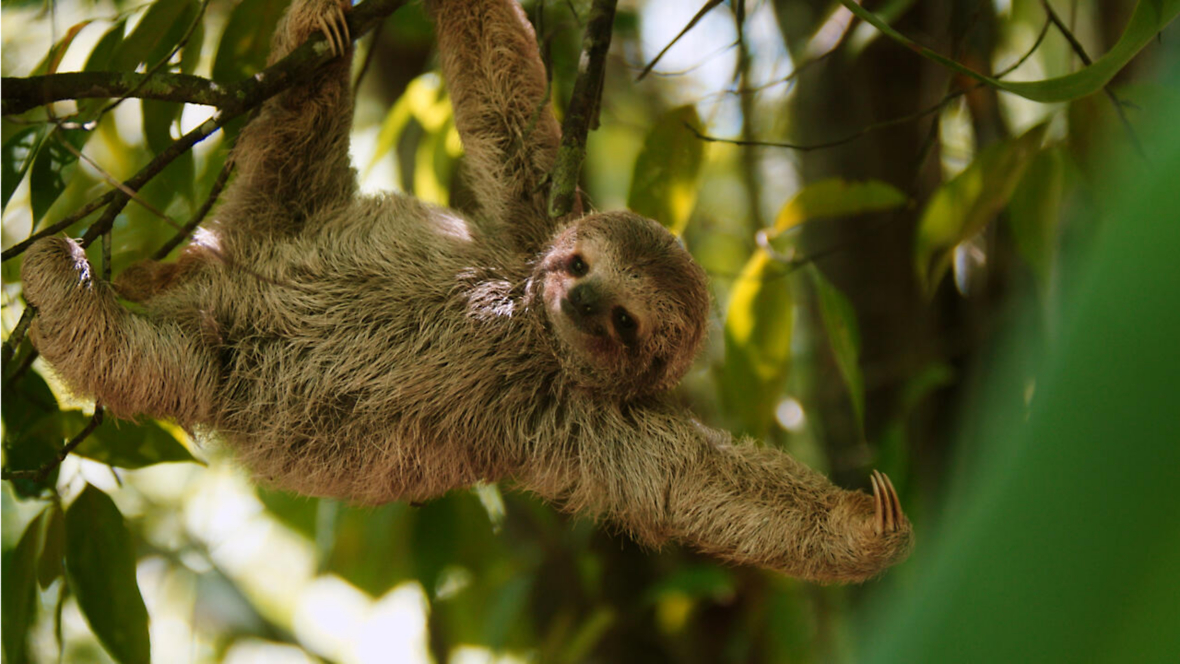 Discover the array of experience that await on the "Rich Coast" during
Real Affordable Costa Rica
.
A Rich Coast, Indeed
Real Affordable Costa Rica would be my favorite for a re-do. We have five months of winter here in northern Vermont, and January in Costa Rica was lovely. We had lots of fun interaction with school kids home on their long vacation, but what really struck me was the variety of experiences on this trip: rafting, paddling an outrigger canoe to a deserted beach, two other boat rides, swimming in pools heated by the Arenal Volcano, volcano watching, riding a multi-stage zip line, walking on hanging bridges, horseback riding to a sauna and therapeutic mud baths, and visiting three families, a school, an organic farm, and a prison!
Thanks to: Jan A., 19-time traveler and 5-time Vacation Ambassador from Essex Junction, VT • Real Affordable Costa Rica
---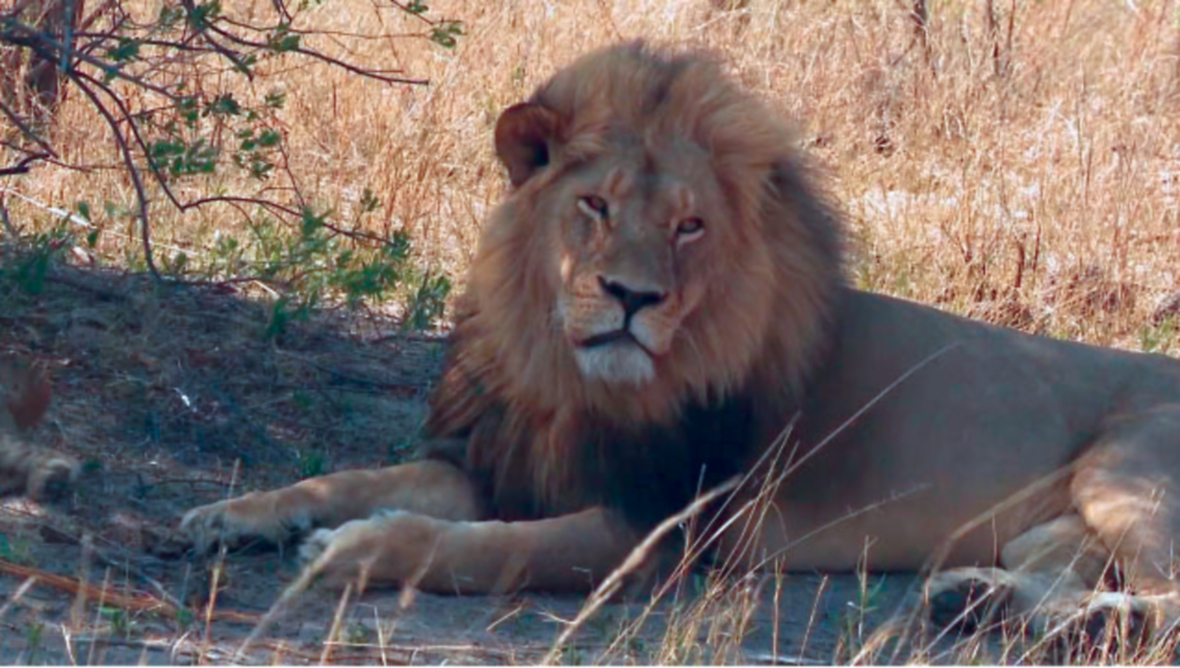 Get a snapshot of the discoveries that make
Out of Africa: Botswana, Zambia, Zimbabwe, Kenya & Tanzania
worth every moment.
Best of the Best
The trip to repeat, for me, without question, is Out of Africa. It's a long trip, and an expensive one, but worth every moment and every penny.
All O.A.T. trips have places and people worth seeing and meeting. One always comes away having learned something valuable. Out of Africa combines these experiences in a very special way. Seeing various parts of five countries over a month-long trip is an experience worth repeating.
There's nothing like being five feet from an elephant doing her own thing or twenty feet from a lioness nursing three cubs or seeing dozens of unfamiliar and fascinating birds or having warthogs bump into your tent in the middle of the night. Combine this with the extensive knowledge and deep affection the guides have for their work, and there's not much left to wish for.
Neither is there anything quite like a free-ranging conversation (really) with Maasai villagers or trying to get some understanding of life in a Nairobi slum or sharing the positive vibes of single mothers who have a real life and future working at the Kazuri Bead factory. But, then, there's also the American woman who has devoted herself to much maligned albinos in Tanzania.
These are people and places, mostly hopeful, that will always stick in the memory, and this is a trip that's the best combination of what OAT offers its travelers.
P.S. FYI, we don't have time to repeat this trip, but we're going back to Africa with O.A.T. in May. Thanks, folks.
Thanks to: Gail & Michael G., 11-time travelers and 3-time Vacation Ambassadors from Santa Fe, NM • Out of Africa: Botswana, Zambia, Zimbabwe, Kenya & Tanzania
---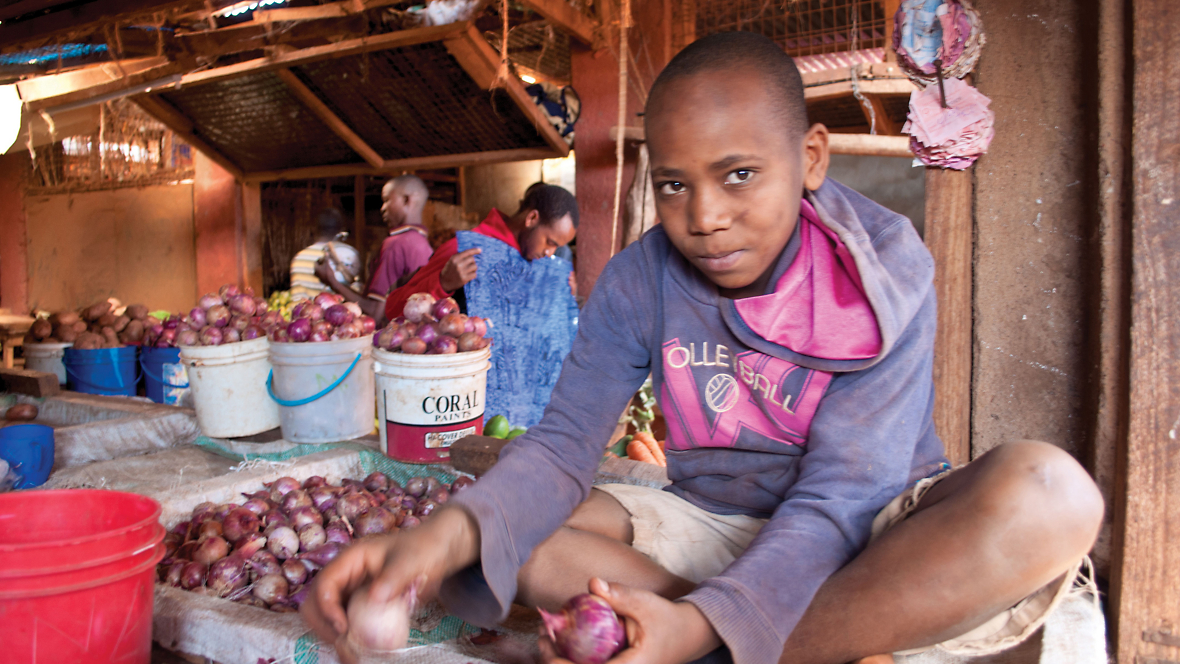 Get a deep understanding of southern African culture during
Ultimate Africa: Botswana, Zambia & Zimbabwe Safari
.
Let Them Count the Ways
We would repeat Ultimate Africa again and again. It was wonderful not because of the animals and scenery we saw, but because of the adventures we experienced. Here are a few examples:
Being chased by an angry bull elephant, but safe due to the knowledge and expertise of our guide.


Seeing a pride of lions feast on a fresh kill. They were so close we could almost reach out and touch them as they were focused on their meal, not us.


Stumbling upon a native fish camp that had never seen white visitors before. They were so gracious and gave us sun-dried fish to take with us.


Discussing controversial topics with our Trip Experience Leader—often lively discussions! We learned that our impressions are not always the way the Africans see things, especially about big game hunting and the AIDS epidemic.


Finding lions on the path to our tent and hippos munching in our front "yard."


Getting stranded by a broken-down jeep in the dark in Hwange National Park. During that time the guides shared their knowledge of African folklore and how it is reflected in the night sky. One of the best experiences of the trip. (Yes we were rescued and delivered to our tent camp—just a few hours later.)
We gained so much knowledge about the economics, history, and politics of these countries and an understanding of how the Africans in remote villages survive. Education of both boys and girls is so important! Loved everywhere we visited, but Chobe National Park was very special. We believe the best part of Overseas Adventure Travel is the emphasis on adventure!
Thanks to: Bob & Kathleen G., 4-time travelers from Hamilton, MT • Ultimate Africa: Botswana, Zambia & Zimbabwe Safari
A Fabulous First
My wife and I are 14-time O.A.T./Grand Circle travelers. We (like all of our other fellow travelers) get asked all the time: "and your favorite trip is?"
Our first is our favorite, Ultimate Africa. It was so pure, so enlightening, so well planned, and soooo much fun. While we have enjoyed every one of our trips, we could pack for another Ultimate Africa trip in three hours and be gone by sundown, knowing that a "sundowner" would be waiting for us somewhere in the bush!
Thanks for taking such good care of us.
Thanks to: Jock & Jan G., 13-time travelers and 3-time Vacation Ambassadors from Lexington, KY • Ultimate Africa: Botswana, Zambia & Zimbabwe Safari
Best Birthday Gift Ever
I'd repeat the trip to Botswana, Zambia and Zimbabwe, which I took on my 70th birthday nine years ago!
The safaris were marvelous in all four of the camps we visited. My first view of the animals was at the first camp we stayed at. We drove out of the trees to an open plateau with hordes of zebra roaming the land, swimming in the river, and walking in lines all over. They were joined by elephants also roaming and swimming! It was a magnificent view! All the trips in all the parks were stupendous (even the sleepy lions), and on the evening of my birthday I got to shake my booty at the campfire, like the African woman dancing before me! The trip closed with the visit to Victoria Falls, an unbelievable sight of water and vapor and steam and land, especially seen from above in the helicopter! Where we could see other crevasses in the land stretching far away, but without the water tumbling down.
Thanks to: Jeanne F., 4-time traveler and 2-time Vacation Ambassador from Santa Cruz, CA • Ultimate Africa: Botswana, Zambia & Zimbabwe Safari
---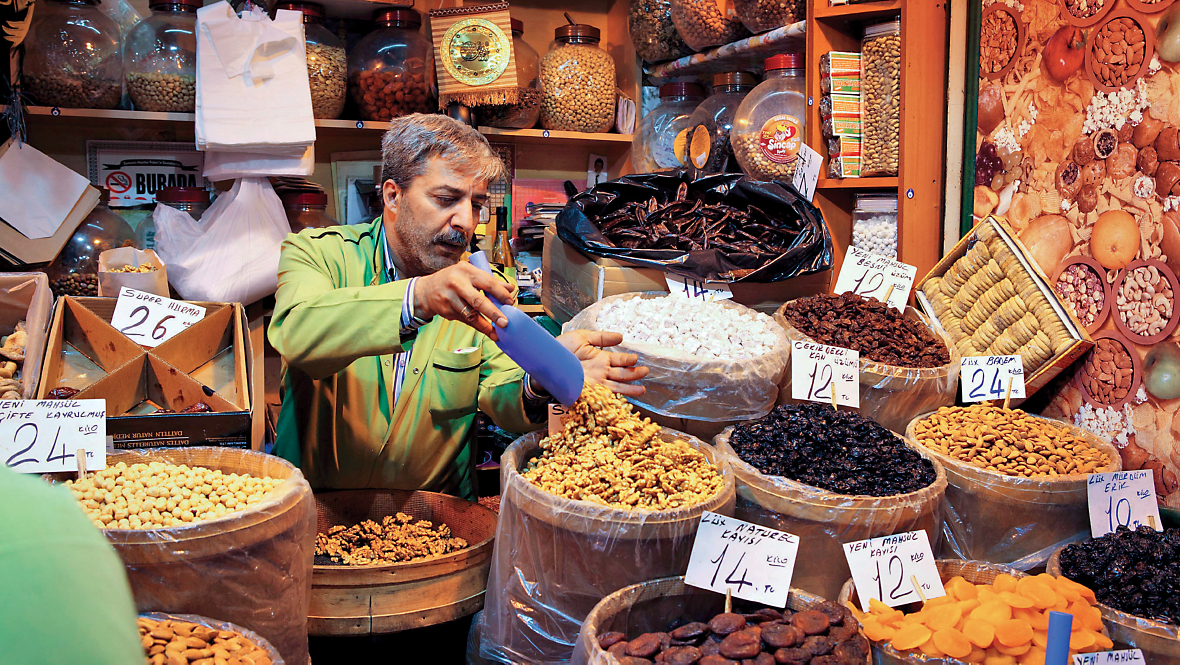 Don't skip Cappadocia when you join O.A.T. for
Turkey's Magical Hideaways
.
Turkish Delights
If we could relive just one travel adventure it would be Turkey. We greatly enjoyed Turkey and had a marvelous tour guide. Unfortunately, that trip was our first of our international travels and our tour was shorter than necessary to see a country as large and magnificent as Turkey. We only had one full day in Istanbul—at least three is needed to absorb the history of that fabulous city. We also failed to go to Cappadocia—something we will regret until we return to Turkey. As you know, the world is a large place and we have a long bucket list of places to go, so returning to Turkey is too far down the list for us to pursue. But we can dream.
Thank you for the opportunity to put these thoughts down in a short note.
Thanks to: Richard N. from Vienna, VA who we hope to welcome on his first trip soon • Turkey's Magical Hideaways
---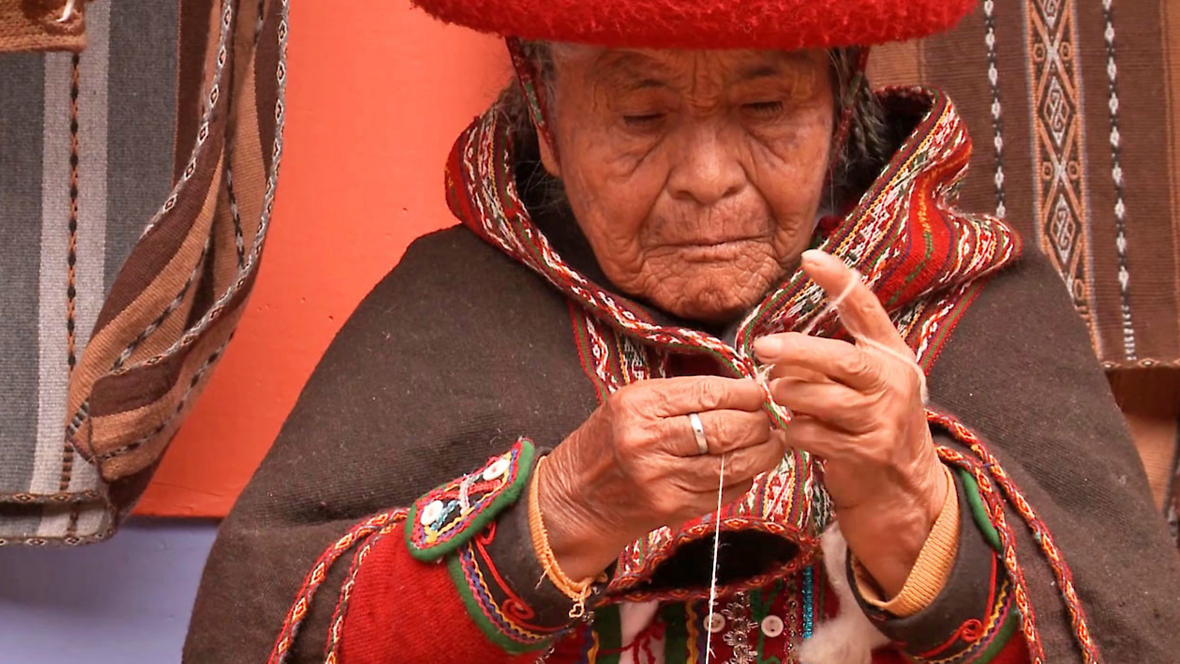 See two of South America's most iconic destinations on one adventure during
Machu Picchu & the Galápagos
.
Two Hits in One
Where would I repeat an O.A.T. trip? I'd have to say Machu Picchu & the Galápagos. What a contrast! And I loved the Galápagos part of the trip especially. Such a unique destination and living aboard ship was a lovely way to experience it.
Thanks to: Sharon S., 2-time traveler from San Luis Obispo, CA • Machu Picchu & the Galápagos
---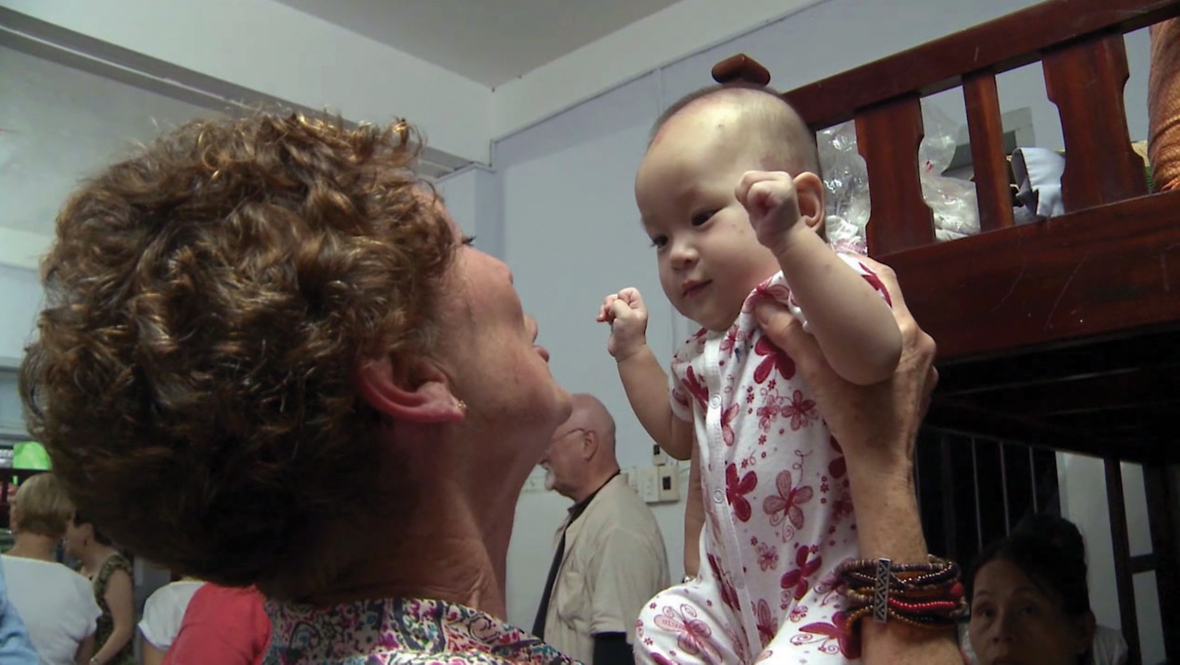 Experience both the places and people of Vietnam during
Inside Vietnam
.
Multi-Faceted Vietnam
I would love to visit Vietnam again, I found it to be the most diverse and interesting place I've been to. I enjoyed seeing all the old places as well as the up-and-coming areas. I also enjoyed meeting the citizens and had a wonderful guide.
Thanks to: Lillian F., 8-time traveler from Naples, FL • Inside Vietnam
---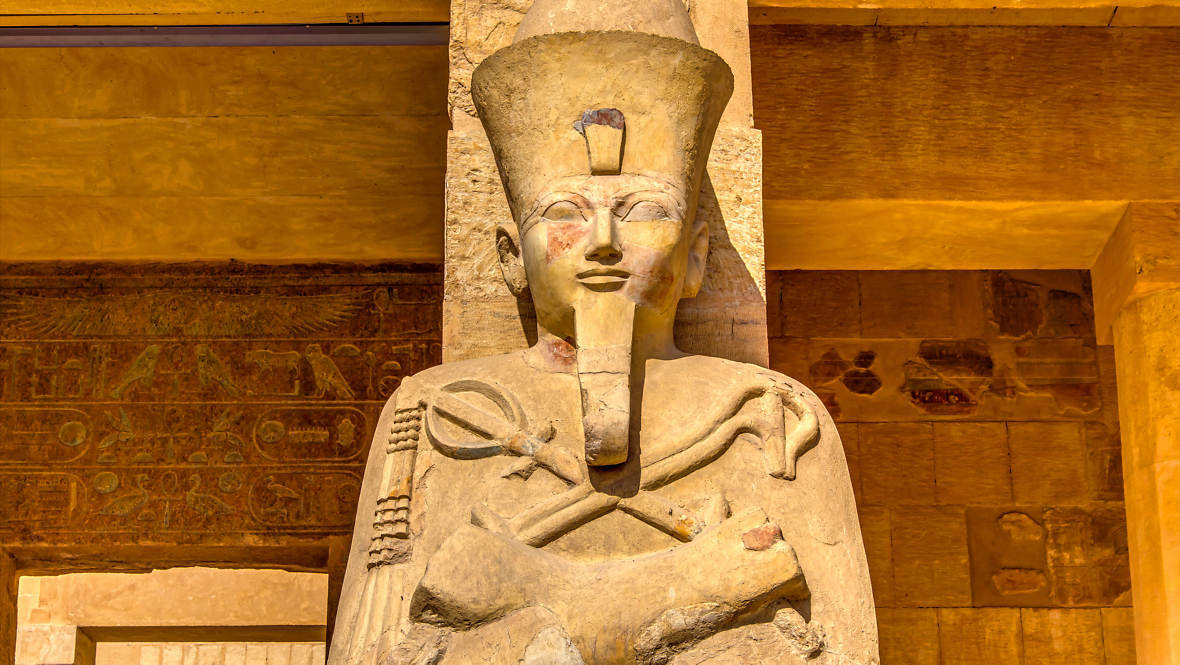 Explore the "greatest hits" of the Middle East during
Suez Canal Crossing: Israel, Egypt, Jordan & the Red Sea
.
A Middle Eastern Feast
Without a doubt, I would love to do the Israel, Jordan, Egypt and Suez Canal trip again. The trip was full of places and adventures I had wanted to do all my life. I am sure I could take the trip again and experience all new adventures along the way. Recently on another O.A.T. trip, someone asked me if I had seen a particular exhibit in Giza and I had to admit that I had not. This exhibit was the highlight of their trip. I fell in love with Jordan and its people. This was completely unexpected.
Thanks to: Thomas H., 8-time traveler and 2-time Vacation Ambassador from Punta Gorda, FL • Suez Canal Crossing: Israel, Egypt, Jordan & the Red Sea
---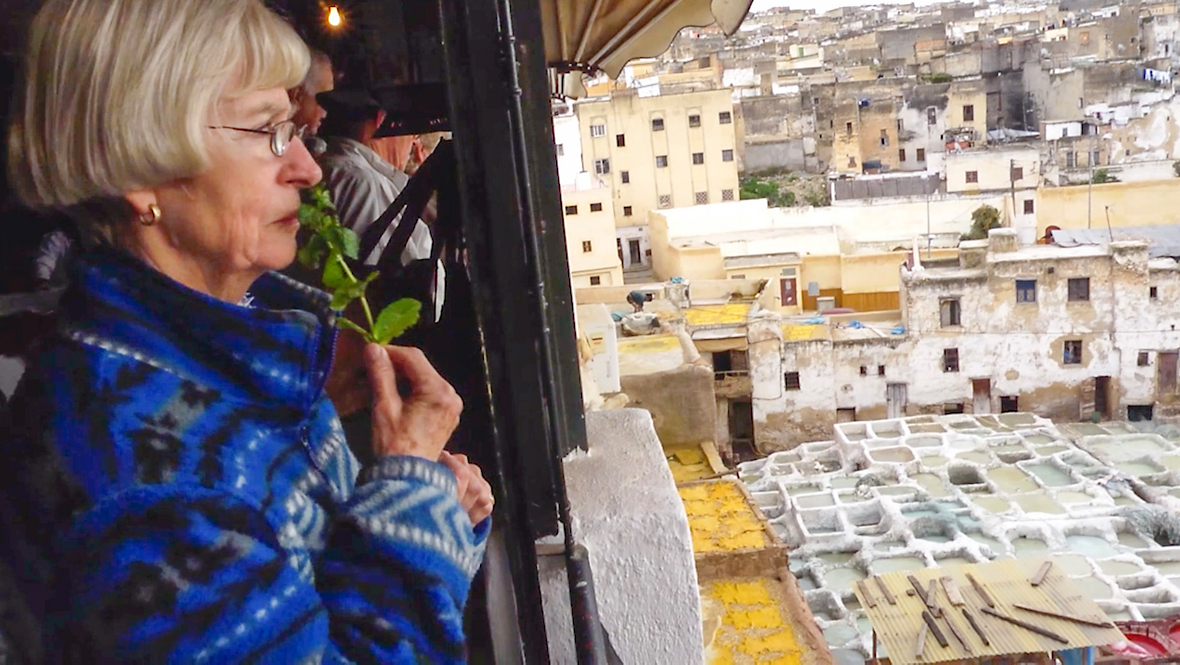 Treat all your senses to the magic of Morocco during
Morocco Sahara Odyssey
.
Morocco with New Eyes
The magic of Morocco remains with me even though 12 years have passed since that wonderful trip. The people, tastes and sounds are as vivid as ever: spice markets, mountains, desert dunes, camel ride and nomadic tents, a desert night sky with an intensity I had never seen before, the people and their hospitality during the home-hosted meal. So many wonderful experiences and memories. Given the chance I would return in a moment. Why? Because during this trip I was experiencing vision problems that caused everything to appear out of focus and distorted and I didn't know why. Upon my return I was diagnosed with advanced glaucoma. I have lost vision but what I have retained has more clarity and I would love to revisit this land with new "eyes."
Thanks to: Ann K., 4-time traveler from Rapids, WI • Morocco Sahara Odyssey
---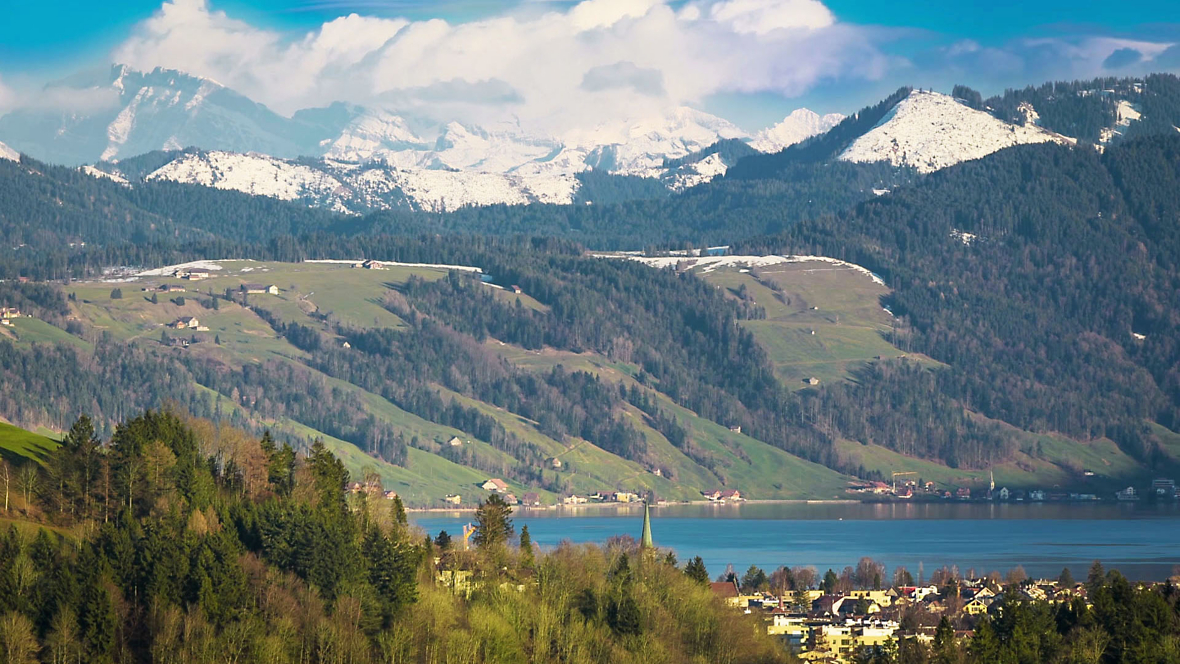 Relax and take in some of Europe's most beautiful scenery during
Romance of the Rhine & Mosel
.
Return to the Rhine
We have taken two cruises with you and several other cruises, but our all-time favorite was the Grand Circle cruise of the Rhine and Mosel rivers. Scenery was outstanding on the entire trip. The cities chosen for land portions were more beautiful than one could imagine. We especially enjoyed the city of Trier. We will probably do this cruise again.
P.S. The onboard entertainment was outstanding, and the food was world-class. I found myself taking pictures of the evening meal presentations. They would put most restaurants to shame!
Thanks to: James & Sandra K., 2-time travelers from Mesquite, NV • Romance of the Rhine & Mosel
You're receiving this message because your web browser
is no longer supported
We recommend upgrading your browser—simply click the button below and follow the instructions that will appear. Updating will allow you to accept Terms and Conditions, make online payments, read our itineraries, and view Dates and Prices.
To get the best experience on our website, please consider using:
Safari (for Mac or iPad Devices)
Update Browser