Question of the Month: August
Do you have a favorite story or recommendation from a place where Americans don't typically go?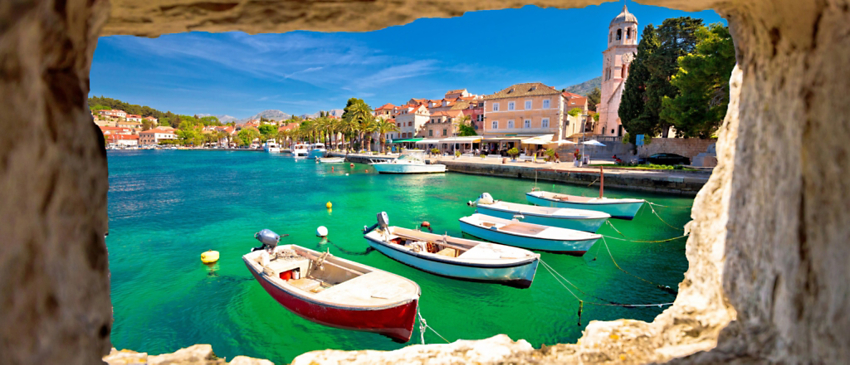 Often times, venturing off the beaten path can lead to unforgettable experiences. From Japanese street food to a snake farm in Bangkok, our travelers share their suggestions for places to visit and things to do in places Americans don't typically go.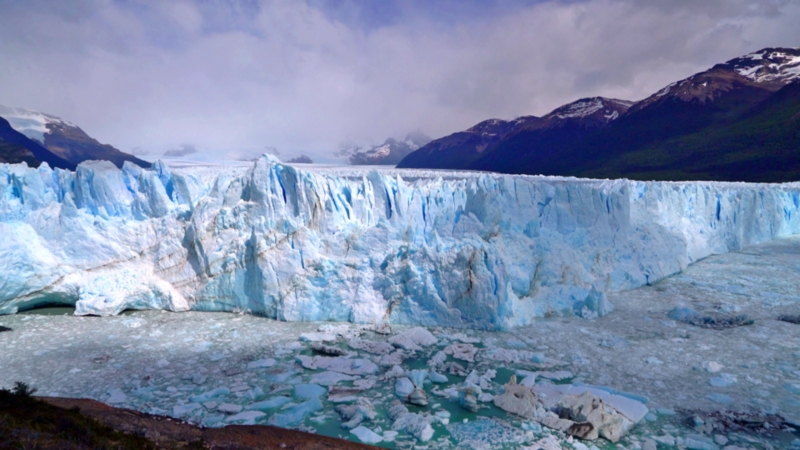 Perhaps you'll get to taste this famous steak when you join O.A.T. for
The Wilderness Beyond: Patagonia, Tierra del Fuego & the Chilean Fjords
.
Head to El Mirasol de La Recova for Steak
Our group went a few days early to explore Buenos Aires. We discovered El Mirasol de La Recova and enjoyed it so much, we revisited it later. It is pricey, however some of that is due to portion size. By sharing a meat dish and ordering grilled vegetables, you will leave satisfied. The staff was very attentive and helpful (They even brought ice for an injured hand). They will counsel you well. The room upstairs is quiet and handles groups well. The reason to go is the truly delicious steak, the service, and the ambiance. The bonus is we were able to walk there. For a terrific Argentinean steak, consider this restaurant.
Thanks to: Pamela D., 23-time traveler and 5-time Vacation Ambassador from San Jose, CA • The Wilderness Beyond: Patagonia, Tierra del Fuego & the Chilean Fjords
What will you discover in Mandalay? Find out with O.A.T. during
Burma: Land of Golden Temples & Floating Gardens
.
See the Moustache Brothers Show!
There is very little to do in Mandalay at night, but even if there were things to do, I would highly recommend going to see the Moustache Brothers (39th St, 80/81, Mandalay). Three years ago I saw their one-hour show on my trip. The show cost about 10 USD and is given 365 days a year. It is a hodgepodge of silly, Saturday Night Live-type acts, dancing, and Burmese costumes—quite entertaining. There is a wise-cracking MC who makes funny comments and jokes throughout the evening, often making fun of Myanmar politics and the military. You will not find locals at the show. The show has a lot of cache ... it is put on in the brothers' garage in their house and you sit on plastic patio chairs. The brothers are the real deal ... they have been in prison in Myanmar and one of them did hard time. Arrive 30 minutes early to get a good seat and to watch a video on the brief history of Myanmar. Have your hotel get you a car/taxi service to take you there; they will drive you back to the hotel after the show. Cameras are allowed.
Thanks to: Roger M., 24-time traveler from Succasunna, NJ • Burma: Land of Golden Temples & Floating Gardens
Take a Day Trip to Uruguay
If you have visited Buenos Aires before on a trip, instead of doing the city tour again, take the ferry to Uruguay and visit the colonial country on that day.
Thanks to: Cheryl C., 10-time traveler from San Ramon, CA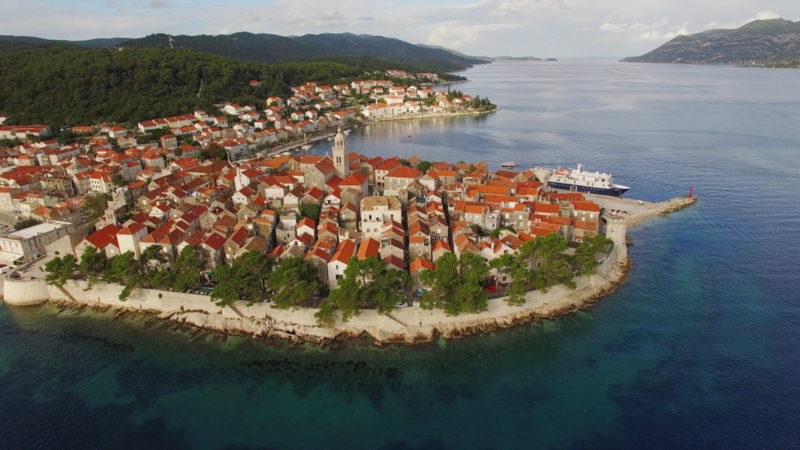 Perhaps you'll venture off to Cavtat during our
Hidden Gems of the Dalmatian Coast & Greece
Small Ship Adventure.
Beat the Crowds in Cavtat
Bus #10 leaves from the Dubrovnik bus station and the cable car station. It's about a 30- 35 minute ride to the small beach town of Cavtat, which has nice shops, cafés, and a boardwalk without the crowds. There is a great easy level path going from Cavtat towards the other ferry stops and resorts, with swimming and sunbathing options along the way. Ferries and boat rides are more expensive and take much longer. The bus is a pleasant ride.
Thanks to: Thomas D., 6-time traveler from Groveland, MA • Hidden Gems of the Dalmatian Coast & Greece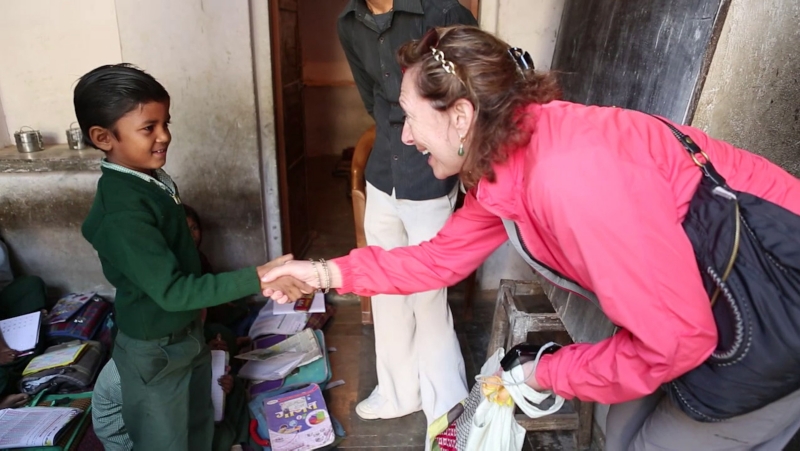 Explore Varanasi and interact with welcoming locals during O.A.T.'s
Heart of India
adventure.
Visit the Methodist Church School in Varanasi
In Varanasi, before you go down to see the cremation ceremony, there is a big building with a lit cross that is actually a Methodist Church School for the deaf (12 Lazarus Rd, Patel Nagar, Varanasi Cantt, Varanasi, Uttar Pradesh 221002). We got to interact with young men from the school. They walked us around, like our own personal tour guides! Be sure to stop here to interact with these men in Varanasi.
Thanks to: Elizabeth B., 22-time traveler and 7-time Vacation Ambassador from Tustin, CA • Heart of India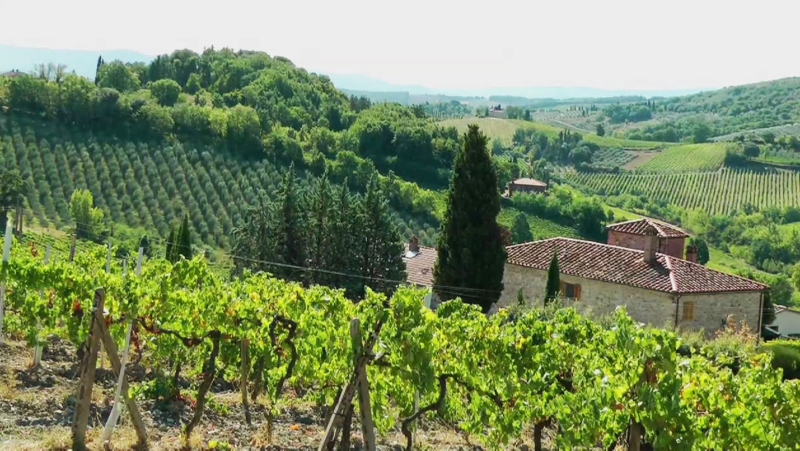 Savor all the tastes of Italy with Grand Circle Travel during
Impressions of Italy: The Amalfi Coast & Tuscany
.
Discover the Secrets behind Making Buffalo Mozzarella Cheese
A mozzarella factory near the Amalfi Coast in Italy says "a happy water buffalo makes the best cheese." They are serenaded with Mozart so they can be in a relaxed, calm mood. There are rotating cylinders so the animals can walk up and get a massage anytime they want. They can go over to another area and get a nice misting shower whenever the mood strikes them. And, when they are ready to start the cheese-making process, they go up to an automatic milking machine. And the cheese is great!
Thanks to: Steven G., 1-time traveler from East Windsor, NJ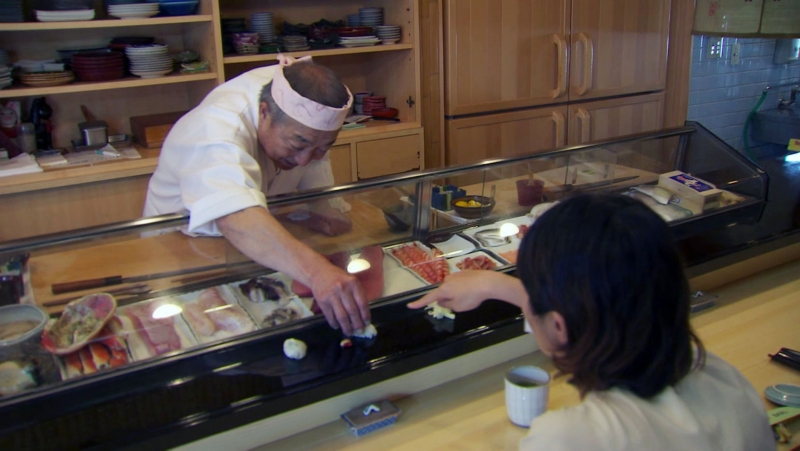 Sample Japanese street food when you join O.A.T. for
Japan's Cultural Treasures
.
Try the Street Food Outside of the Sensoji Temple
One of the number one places to go that a lot of tour groups do not go to because it is so busy is the marvelous Sensoji Temple in Tokyo. There are a lot of Japanese families there and the promenade up to the temple is full of street food vendors! Japanese food vendors are very clean. There are so many marvelous things to eat that are all reasonably priced. I ate these wonderful doughnut holes with a spicy pumpkin squash!
Thanks to: Anne B., 16-time traveler from Portland, OR • Japan's Cultural Treasures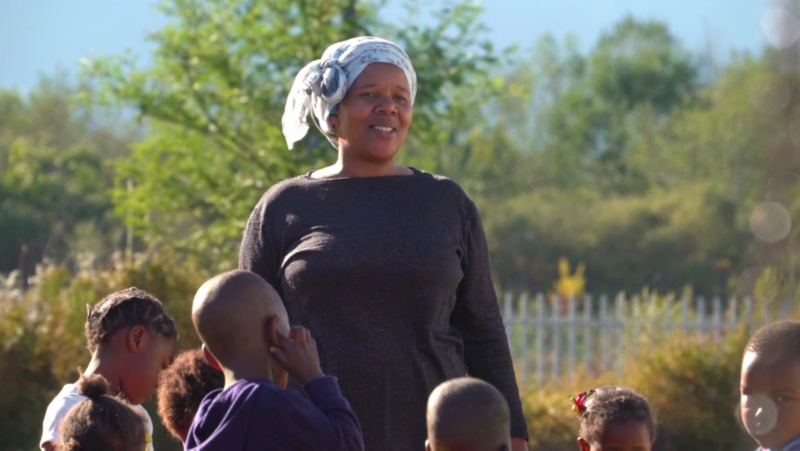 Visit this eatery or discover your own favorite with O.A.T. during
South Africa Safari & Swaziland: Kruger National Park, the Garden Route & Cape Town
.
Where to Dine in Cape Town
I dine at Miller's Thumb whenever I am in Cape Town. Their offerings are fantastically fresh and superbly prepared. Desserts are ever so delectable and there is a great selection of South African wines. There are also personable owners, friendly waitstaff, and cheerful, colorful, and cozy environs. Even dining alone, I feel inconspicuous. Prices are not listed on the board or menu, but are moderately priced for the quality and quantity. Miller's Thumb is conveniently located between the Cape Town Waterfront and the aerial cableway to Table Mountain. Reservations are recommended by calling +27 21 424 3838. It opens at 6:30 p.m. It is a short taxi ride to 10B Kloofnek Road in Tamboersklof. Be ready for a gastronomic adventure!
Thanks to: Marilyn K., 9-time traveler and 6-time Vacation Ambassador from Rockaway Beach, OR • South Africa Safari & Swaziland: Kruger National Park, the Garden Route & Cape Town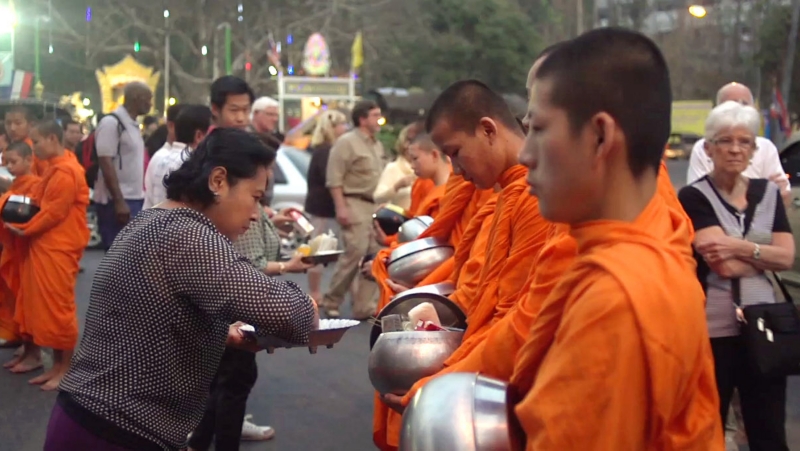 Perhaps you'll be charmed by snakes in Bangkok during O.A.T.'s
Discover Thailand
adventure.
Visit the Queen Saovabha Memorial Institute Snake Farm
Not everyone is interested in snakes, but a trip to this snake farm is fascinating if you want to see King cobras milked for anti-venom. Admission is 200 Baht (about $6 U.S.) for adults and milking takes place at 11am. There is a kiosk that sells drinks and snacks if you wish to stay for the 2pm snake show when both poisonous and non-poisonous snakes are brought out by experienced handlers. This anti-venom research center provides anti-venom for all of Southeast Asia. I have been there three times. There is a small museum that is very informative and interesting as well. It is perfectly safe! Milking is done behind glass and photographs are easy as the room where the audience sits is not reflective.
Thanks to: Susan L, 27-time traveler from Wenham, MA • Discover Thailand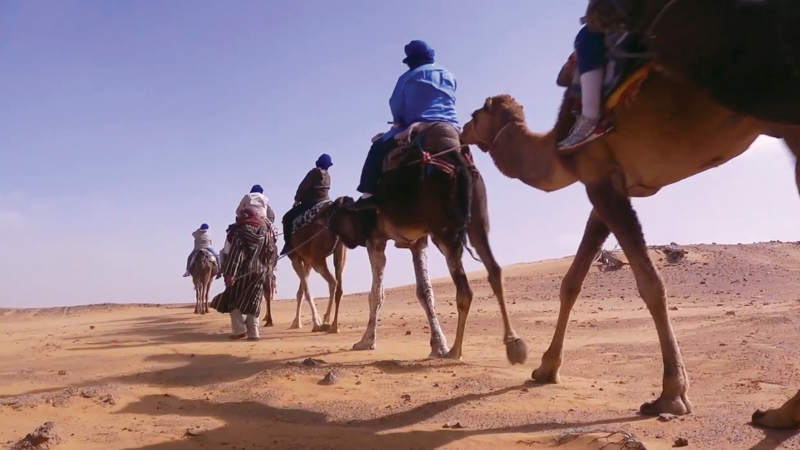 Visit the old Jewish quarter yourself during O.A.T.'s
Morocco Sahara Odyssey
adventure.
Jewish History in Marrakesh
Just a few blocks from our Riad in Marrakesh is the old Jewish quarter which is now the spice quarter. Not only is this area a really special learning experience, but also a few steps from the old synagogue which was founded in 1492. For me, it was a very emotional experience to see where my people came to escape the horrors of the Inquisition. This addition to our trip, which our wonderful guide offered, reinforced my feelings for the wonderful people of Morocco and their acceptance of and help toward the Jews. It was one of the most memorable experiences I have had in my travels with O.A.T.
Thanks to: Sandy W., 11-time traveler and 2-time Vacation Ambassador from Santa Monica, CA • Morocco Sahara Odyssey
You don't need to wait for a new Question of the Month to tell us a story. Email us any time at [email protected]. To read more stories from your fellow travelers, check out our archive of Traveler Insights from previous editions of The Inside Scoop.
See the answers to previous Questions of the Month here.