Question of the Month: April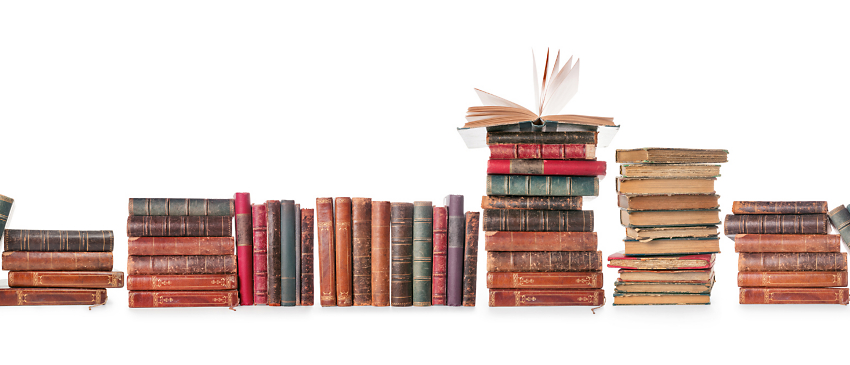 Even though we can't travel right now, that doesn't mean we can get wrapped up in a good book or movie about a faraway place. Here are some of our readers' recommendations.
Books for an African Safari
A Life in the Wild by Mark and Delia Owens. Last year I read Delia Owen's new book, Where the Crawdads Sing. It was of special interest as she is from Thomasville, GA, which is near my home in Tallahassee, FL. Her descriptions of the Low Country of NC were so beautifully written that I wanted to read something else by her. Turns out, she and her husband, Mark Owens, spent several years in the 1970s and 80s researching the wildlife of East Africa. The Owens' have collaborated on three non-fiction books that tell of their experiences as wildlife scientists in East Africa: Cry of the Kalahari, The Eye of the Elephant, and Secrets of the Savannah. They are also available in a compilation titled Delia Owens in Africa: A Life in the Wild.
The Owens' went to Africa as graduate students to set up a wildlife research station. They endured drought, fire, and flooding while getting to know the animals that inhabited remote areas not even explored by local governments. Their purpose was to establish research to support conservation of the wildlife and regions of Africa threatened by development. Their work aided in the development of the conservation areas and programs in existence today. Appendixes in each book provide information on conservation groups, national parks, and other resources on East Africa. Anyone who has experienced an African safari will recognize some of the settings. I know I appreciate O.A.T. tent camping after reading of their truck camping!
Greek to Me: Adventures of a Comma Queen by Mary Norris. Mary Norris is a copy editor at the New Yorker with a love of words. She found out that her employer would pay for college courses if she could show that they benefited her work. Since many English words have Greek roots, she was able to take advantage of this and take courses in Greek language. The book is a humorous account of her adventures in Greek language and culture along with her adventures traveling in Greece. A delightful, informative read. And yes, all things did start in Greece.
Thanks to: Nancy Harwood, 13-time traveler from East Lyme, CT • Ultimate Africa: Botswana, Zambia & Zimbabwe Safari
---
The Gods Must Be Crazy
My first pick for the perfect movie for our momentary inconvenience is The Gods Must Be Crazy. It's funny, with gorgeous scenery (Africa in somewhat earlier time), and sympathetic characters. It's the first film I know of starring a Coke bottle and a tree-climbing vehicle. Worth watching twice.
Thanks to: Robert Thomas from Osprey, FL who we hope to welcome on his first trip soon
---
Foyle's War
We are watching our way through an eight DVD set of 22 episodes of Foyle's War, The Home Front Files, a PBS hit mystery series set against the backdrop of WWII, which was a Christmas present several years back. It stars the superb actor Michael Kitchen. These mysteries take place in the English town of Hastings during the course of the war and its aftermath from 1940 to 1945. Watching them in chronological order, each episode offers us historical background notes of events reflected inside England during each episode, such as Dunkirk. It's something we look forward to coming together over each evening.
Thanks to: Rochelle Kimball, 8-time traveler and 3-time Vacation Ambassador from San Francisco, CA
---
Carmen
There is a movie version of the opera Carmen. It has been around for ages. It was filmed in Ronda, Spain and used the bull ring. If you like opera, it is a wonderful performance. I used to show it to my Music Appreciation classes when I was teaching.
Thanks to: Elizabeth Weber, 12-time traveler from Tucson, AZ
---
Around the World in 50 Years
In January I completed the excellent Antarctica's White Wilderness trip with the post-trip extension to Iguassu Falls. Romenia our local guide on the post-trip recommended the book Around the World in 50 Years by Albert Podell. Last week, while reviewing my copious notes from the trip I ran across a reminder in my iPad to read the book. Romenia said it is one of the best books for people like us who love to travel and read. Albert has traveled to every country in the world and he writes about his experiences. I reserved the eBook from our local library, and I am looking forward to reading it! There are two people ahead of me with holds on the eBook. Our library system has been closed since early March. Luckily we still have access to eBooks, movies, and magazines online.
Thanks to:Eric Lipschutz, 5-time traveler and 6-time Vacation Ambassador from Columbus, OH • Antarctica's White Wilderness
---
The Secret Rescue
The book The Secret Rescue by Cate Lineberry has a story that will appeal to a lot of people. It was recommended as part of the O.A.T. trip, Northern Greece, Albania & Macedonia: Ancient Lands of Alexander the Great. The book tells the story of American medical personnel in WWII whose aircraft is downed in Nazi held Albania. Although the subject matter is old, the book was only recently published - the story was kept classified to protect Albanians living during the rule of Albania's dictator Enver Hoxha, whose sympathy lay with the Nazis until he found more suitable models in Joseph Stalin and Mao. (Even they were too bourgeoisie for Hoxha eventually.)
In general, this book will appeal to any person interested in WWII. It gives a great, short history of the medical corps in our armed forces. The history was new to me. The book gives insight into WWII in a part of the world that went dark right after the war ended. It tells about the politics that produced a dictator whose country was compared to North Korea. It gives insight into Albanian life in the 1940's. And, it is a great adventure story that, best of all, is true.
Specifically, the book tells about the courage of Albanian people who risked their lives to help a group of American doctors and nurses reach safety after their plane makes a crash landing in the mountains of Albania. One also gets a glimpse into Albanian politics that are still somewhat present. One of the most wonderful things about the book is that if a person has taken the Alexander tour with O.A.T., or is going to, one gets to see the mountains where the plane crashed, can see the rugged terrain the party had to cross to reach safety and can trace much of the route walked. One gets to visit many of the towns where Albanians helped the Americans, Dhosat, Gjirokaster, Berat. In Dhosat, along with a superb Home-Hosted experience, one can view the ruins of the Greek Orthodox church the Nazis destroyed in retaliation for helping the Americans. The book also describes more brutal retaliation by the Nazis that the world can't afford to forgive or forget.
Thanks to: Rita Suminski, 11-time traveler from Minden, NV • Northern Greece, Albania & Macedonia: Ancient Lands of Alexander the Great.
---
The Great Alone
I just finished reading The Great Alone. It is a book about life in Alaska. It is a wonderful read.
Thanks to: Trish Daniel, 17-time traveler and 2-time Vacation Ambassador from Charleston, SC
---
McLeod's Daughters
I've been watching McLeod's Daughters on Amazon Prime. Filmed in southern Australian ranch country, it has beautiful scenery, horses, lambs, and even alpacas! It also has an interesting storyline performed by attractive actors.
Warning: This series doesn't deal with the weighty issues of racism and the environment which our O.A.T. group learned about in our trip last September. But if you love Australia, ranching, and a fair bit of romance give this series a try. It's an excellent escape!
Thanks to: Diane Hansen, 15-time traveler and 8-time Vacation Ambassador from Eveleth, MN • Enhanced! Ultimate Australia
---
My Name is Red
For armchair travelers during this time of sequestration: My Name is Red by Orhan Pamuk (winner of the Nobel Prize in Literature).
This book is dense, rich, absorbing, glorious; the character development is extraordinary. Pamuk can spin a tale like no one else. It's a very evocative portrait of people and the arts in the Ottoman Empire in the 16th Century.
Something to whet our appetites for our next trip.
Thanks to: Nancy Coopersmith, 2-time traveler from San Francisco, CA
---
A Gentleman in Moscow
I recommend A Gentleman in Moscow by Armor Towles. Count Alexander Rostov has been sentenced by the Bolshevik regime to live the remainder of his life under "house arrest" in the Metropol hotel in Moscow, due to his aristocratic status. Rather than despair at his fate, Count Rostov befriends a 9-year-old girl, and learns to explore the people and parts of the hotel that he would never have been exposed to otherwise. He approaches this "new life" with a sense of wonder and forges new friendships. The book is particularly pertinent to everyone living through our current conditions, and brings a sense of hope and appreciation for the "ordinary" things in life. When the Coronavirus lockdowns began, I read it for a second time, and enjoyed it even more than the first.
Thanks to: Susan Wolski, 2-time traveler from Alexandria, VA
---
Michelangelo and the Pope's Ceiling
I would recommend the book Michelangelo and the Pope's Ceiling and would suggest getting it as an audio book. This book tells about the life and times of the painting of the Sistine Chapel. By listening to the audio book you begin to hear the Italian names and expressions spoken in the Italian that you hear on the streets. Also you learn some of the stories of the individual paintings of that magnificent room.
Thanks to: Rosemarie Kibitlewski, 13-time traveler from Clearwater, FL
---
Caravan
Dorothy Gilman wrote an incredible love-mystery-travel book, Caravan, which takes place all over the Sahara. It was such a treat to read after my Morocco trip!!
Thanks to: Juliana Osinchuk, 4-time traveler from Tucson, AZ • Morocco Sahara Odyssey
---
Mystery Recommendations
I would recommend the Peter Ustinov film, Death on the Nile which reminds me of my very first trip to Egypt.
The Inspector Montalbano TV series (on MHzChoice or DVD) is a fun murder mystery series based in Sicily. Not only would you enjoy the visuals, but you'll get a great laugh at these Sicilians. There is also a Young Montalbano series, best watched after the original. The TV series is based on the books by Andrea Camilleri, who was involved with the TV show which follows the books so closely that one medium becomes a spoiler for the other.
Then there is the Amelia Peabody mystery book series by Elizabeth Peters. They are best read in chronological order and feature Egypt sites as they were in 1894 to 1923.
Obviously, I'm a mystery fan, and I have read many books based in foreign countries while traveling there.
Thanks to: Diane Ruszczyk, 2-time traveler from Lancaster, CA
---
Magnificent Travel Movies
The following are my favorites ...
Out of Africa … released in 1985, the movie featuring Meryl Streep and Robert Redfored was filmed in Shaba and Masai Game Reserves, as well as the area of the Ngong Hills (not far from Nairobi), where Karen Blixen (whose pen name was Isak Denisen) resided. Her autobiographical book was published in 1937. The romantic story is set during the early 1900s in colonial East Africa.
Dr. Zhivago … an historic love story set during Russia's Bolshevik Revolution. It was filmed in 1965 with Omar Sharif and Julie Christie.
Summertime … a romance filmed in Venice in 1955, with Katherine Hepburn and Rossano Brazzi.
Rome Adventure … a romance filmed in Rome in 1962, with Troy Donahue, Suzanne Pleshette, and Rossano Brazzi. Included are many sites both in and outside Rome, even up to the Alps.
The Thorn Birds … the 1983 production appeared on TV, and won 6 Emmy Awards. The love story set in Australia features Richard Chamberlain, Rachel Wood, and Barbara Stanwyck.
A Passage to India … was filmed in 1874, and was nominated for 11 Academy Awards. Set during the period of the Raj in 1928 India, it's "an emotional and deeply personal story of love and class struggle." Stars are Peggy Ashcroft, Judy Davis, James Fox, and Alec Guinness.
The Jewel in the Crown … A Masterpiece Theater miniseries, and Emmy Award winner, the intricate story is again set during the period of the British Raj. The love story goes awry, and weaves an intricate web of characters. Documentary headlines and footage are also included, and it was filmed extensively in India. The stars are all British.
The Best Exotic Marigold Hotel … lots of laughs ensue in the first of these two movies, filmed in India. The 2012 movie comedy features Judi Dench, Bill Nighy, and Maggie Smith. Seven cash-strapped British seniors 'outsource' their retirement to a resort in far-off India. You become engaged in the friendships and romance that develop. It's a "feel-good" movie, for sure – with lots of laughs.
The Second Best Exotic Marigold Hotel … Filmed in India in 2015, with Richard Gere added to the cast of characters. There's more mishaps and romance, as friendships develop. It's another "happy" movie.
Romancing the Stone … Filmed in 1984 in South America, this romantic adventure movie features Michael Douglas, Kathleen Turner, and Danny DeVito. It's a fast-paced, what's next adventure.
The Jewel of the Nile … filmed in 1985 is a sequal to Romancing the Stone, and features the same cast – only in Morocco this time. If you've traveled Morocco's "Road of a Thousand Casbahs," you'll recognize some of the scenery.
Hatari … John Wayne fans will enjoy this 1961 romantic adventure filmed in the Ngorongoro Crater in what was then Tanganyika (now Tanzania). Wayne heads a group of skilled professional game hunters in Africa, where they capture big game with strong ropes and cameras for zoos.
Thanks to: Bonnie Mack, 6-time traveler from Clearwater, FL
---
Favorite Foreign Films
Son of the Bride … A wonderful story out of Argentina, full of humor and heart! The son is 42, single father working 80 hours/week in his restaurant and hardly a minute to spare for his retired father. Father is a kindly ol' soul who is taken with the idea of marrying his sweetheart of 44 years and mother to the son. The only problem is that mom is in a nursing home, and has Alzheimers. A thoughtful, quick paced comedy with a very happy ending! The frenetic pace of the son's life is nicely paired with a warm cup of chamomile tea!
Central Station … Out of Brazil comes this special tale of lost and found as a young boy seeks his father with the reluctant help of Dora, who works in the Rio train station. Their incredible journey takes them to the isolated highlands, miles from the city and causes them to rely upon each other and the kindness of strangers along the way. And through it all, they find something of great value in earning each other's friendship and trust. Hot chocolate topped by a dollop of whipped cream is a tasty treat with this story from south of the border.
Bread and Tulips … A light, fun, comedy—An Italian family is on vacation when the tour bus drives off leaving mom at the rest stop by mistake. In trying to catch up with the family, the mom ends up in Venice, misses her train, and decides to take her own vacation, by herself. Beguiled by the freedom, one thing leads to another and she has a job, a place to stay, and a couple of new found friends. Aghast at the lack of control, dad hires a funky private investigator to find his wayward wife. You'll find yourself cheering mom on as this comedy spins its yarn. The beauty of Venice, the tulips, and the accordion can sparkle with a good cup of coffee while you watch the show.
Afterlife … From Japan comes this inventive look at the 'afterlife' which starts with a weeklong stay out in the country at a special lodge and park where the recently deceased select their most happy moment in life to relive in their afterlife. Full of personalities that you will recognize despite any cultural differences. Thought provoking, yet light hearted. It could cause you to think, but on the other hand, eat some popcorn and just enjoy the different view. (Microwave Kettle Popcorn for this one.)
Thanks to: Judy Gerrard, 6-time traveler from Dayton, OR
---
You don't need to wait for a new Question of the Month to tell us a story. Email us any time at [email protected]. To read more stories from your fellow travelers, check out our archive of Traveler Insights from previous editions of The Inside Scoop.
See the answers to previous Questions of the Month here.