Question of the Month: April
Have you had memorable encounters with music or dance in your travels?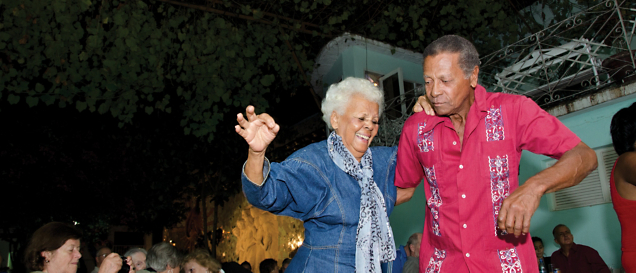 Some of the most intense connections during our travels don't have to involve words. Joining in on a local performance or cherishing the rhythms of a nation can leave just as strong memories. This month, we asked our readers to share their most memorable experiences they've had with music or dance while traveling.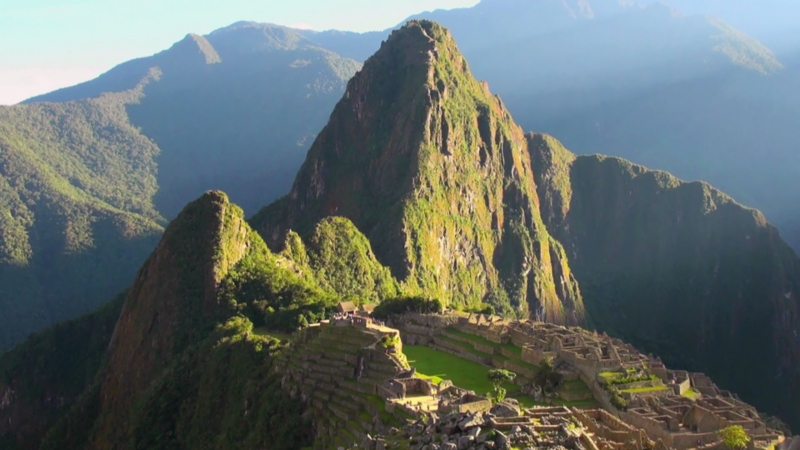 Marvel at the wondrous Incan site when you join O.A.T. for
Machu Picchu & the Galápagos.
A Song for the Morning
While traveling to Peru on O.A.T.'s Machu Picchu & the Galápagos tour, we stayed a night in Aguas Calientes so we could take the early bus to Machu Picchu. We arrived at the site, and immediately climbed the trail to the Sun Gate where the Incas first entered Machu Picchu from the Inca Trail. It was a beautiful morning, early dawn. We arrived at the Sun Gate, looking down at the indescribable Inca site. The early morning light, the mountains, the air, the history—it's why we travel. We were joined by three young people, equally awed by the experience. One younger woman told us she was from Hawaii and that every morning on Mt. Haleakala, an elderly woman at the top of the mountain sings a song of welcome to the day. She asked if she could sing that song with us. So we joined hands and in a very beautiful voice, she sang the Hawaiian song welcoming the new day. It was a quiet, spiritual moment with strangers in a beautiful land that I won't forget.
Thanks to: Debbie H., first-time O.A.T. traveler and 4-time Vacation Ambassador from Largo, FL • Machu Picchu & the Galápagos
Forgotten Lyrics
I was on a bike going to a restaurant in Shanghai, China and I was practicing my song in Chinese. Whenever I travel, I always get someone to write out the lyrics of a song for me so I can practice that song in the country I am in. The song was in my pocket and I could not reach into it to get it, and I was stuck halfway through the song and needed the words that came next. I decided to catch up with a lady with a kid on her handlebars. As it is a popular song that all the Chinese know, I knew this older woman would know the song. "Tian Mee Mee" by Teresa Teng is an age-old classic.
I was singing the song and kept stopping at the spot over and over where I was stuck. I had caught up with her and was riding my bike alongside her. She heard my dilemma and started singing the song with me. This was the greatest moment of all my travels to be biking down a road in China, singing this song with a local woman. It is an amazing memory and souvenir to stay in my mind forever! This is also an enticement of women to travel alone and not with a partner because this would have never happened!
Thanks to: Paige B., 7-time traveler and 3-time Vacation Ambassador from Marietta, GA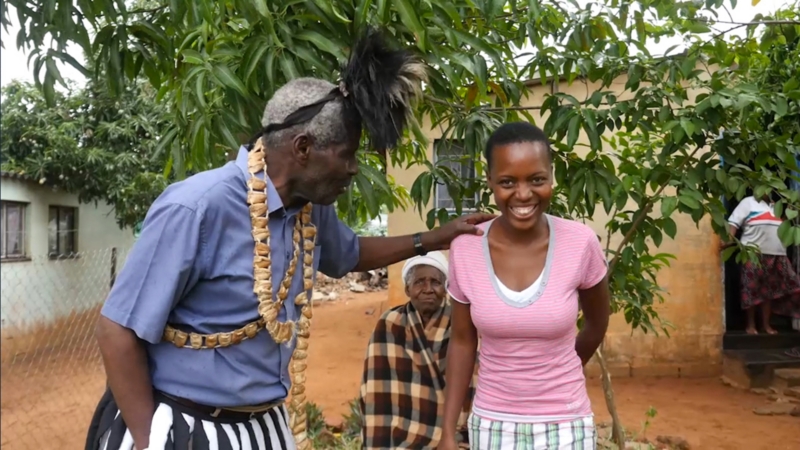 Experience your own bouts of spontaneous song and dance with O.A.T. during
Ultimate Africa: Botswana, Zambia & Zimbabwe Safari
.
Take Me Out to Botswana
This past fall, I was on the Ultimate Africa trip. As anyone who has been on this trip knows the last night in each camp involves traditional food from the area and song and dance. Of course, the travelers are not just the observers but are also required/encouraged to participate. It seemed that the more energetic our attempts at dance and creating original lyrics to American songs were, the more we seemed connected to our hosts. I also feel it helped bring our group of travelers closer together. By the last camp, some of our travelers even started dancing with the camp staff when we got to the camp—this was how comfortable we started to feel with our hosts. You haven't lived until you've heard a rendition of "Take Me Out to Botswana" to the tune of "Take Me Out to the Ballgame."
Thanks to: David J., 7-time traveler from Modesto, CA • Ultimate Africa: Botswana, Zambia & Zimbabwe Safari
Be on the lookout for local musicians during your travels, especially near Angkor Wat during O.A.T.'s
Ancient Kingdoms: Thailand, Laos, Cambodia & Vietnam
.
Musical Souvenirs
I frequently return home from a trip with at least one CD of some local music, always ethnic in origin. I've always had an eclectic taste in music and this has been honed during my travels. I fell in love with fado in Portugal and bought a couple of CDs online when I got home. In Corsica, as we were being bussed around for sightseeing, the young local guide was playing a mix-CD of local music that I liked and told him so. He gave me his custom CD which I still have. I have CDs from Bhutan, Iceland, Italy, Costa Rica, China, Japan, etc. But the one experience that moved me the most was as we were entering the main gate at Angkor Wat. Outside the gate, there was a group of handicapped musicians that were doing their best to play Cambodian music for tips and CD sales. Their handicaps were mostly missing limbs from the leftover land mines that were still scattered across the landscape. The music was haunting and their lives touched me, so I bought one of their CDs. Local music is a way of bringing home my experiences from my travels.
Thanks to: Stanley G., 11-time traveler from Buffalo Grove, IL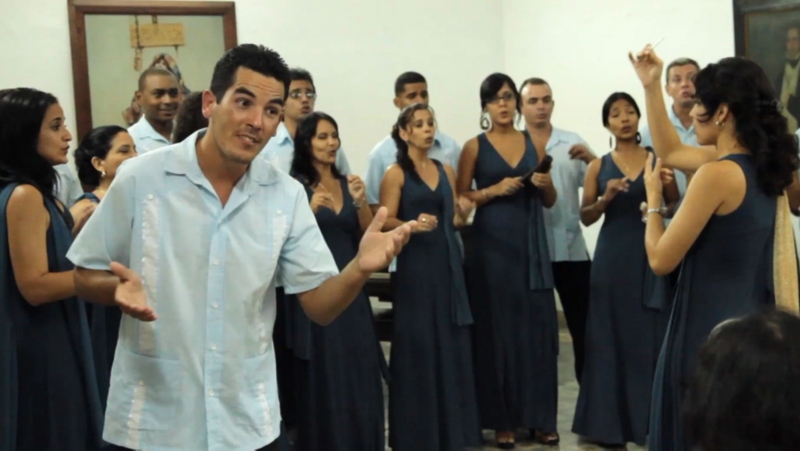 Feel the rhythm and dance your way across Cuba when you join us for
Cuba: A Bridge Between Cultures
.
Cuban Rhythms
Before I left for Cuba, I was told to take my dancing shoes. That was great advice as I danced my way across the country. I loved the music and was delighted to find a musical group on practically every street corner. Of course, every restaurant had a band also.
Dancing is a favorite activity for me and it works as great exercise also. Many of my wonderful trips with Grand Circle and O.A.T. have included musical experiences but Cuba, for me, was the absolute best.
Thanks to: Ina H., 17-time traveler and 14-time Vacation Ambassador from East Windsor, NJ • Cuba: A Bridge Between Cultures
A Silly Singalong
While just recently on our Grand Circle trip to China, our Program Director, George Zhangke, told us about his family. He and his wife have a 4-year old son whose Chinese name translates to "little potato." When we were cruising the Yangtze one afternoon, George used FaceTime on his phone so we could all meet his wife and the "little potato." When the phone was passed to me, I asked him if he could sing a song as I love to sing myself. He knew "Oh, Susannah" all the way through, so the "little potato," the other members of the tour, and I had a great singalong.
Thanks to: Steve F., 5-time traveler and 7-time Vacation Ambassador from Largo, FL
Perhaps you'll have a chance to take part in a belly dance when you join our
Suez Canal Crossing: Israel, Egypt, Jordan & the Red Sea
Small Ship Adventure.
Jumping Right In
During our O.A.T. trip to Egypt, Jordan, and Israel, I danced with a belly dancer on the Nile after dinner. In my 20s, I took belly dancing lessons with a friend at a San Francisco YMCA in 1975. So many years later, I got up after the dancer made eye contact with me. The younger woman was quite miffed when I started dancing without mimicking her. My fellow travelers enjoyed the scene, and so did we. Our trips to Turkey, the Dalmatian Coast, and the Middle East are extremely memorable and life enhancing!
Thanks to: Madeline W., 4-time traveler and 2-time Vacation Ambassador from Sonoma, CA
Switching Partners
Out first trip with O.A.T. was to China. One morning, my husband and I got up early to walk around the neighborhood. There were groups doing tai chi, men with canaries, and markets, but when we heard the music, we kept going. We came to a park with a basketball type area and there we heard the music, saw the boom box, and all of the couples dancing. We enjoy dancing, so we got right in there—a little rock 'n roll. Couples watched us dance with Wayne turning me under his arm; everyone was looking, and a moment later, I was dancing with a local who left his wife standing with Wayne. It was a moment in time that I will always remember. What a start with our relationship with O.A.T. We have done thirteen trips now! Hopefully, there are more to come.
Thanks to: Berni C., 13-time traveler and 11-time Vacation Ambassador from Peoria, AZ
Greased Lightnin'
My friends and I enjoyed watching a movie recently outdoors in a park in the outskirts of Paris, France with a blanket, baguettes, and wine. They were showing the film Grease. Many of the Parisians were singing along in English and up dancing as well. When in Paris, we did as the Parisians!
Thanks to: James Z., who we hope to welcome on his first trip soon!
<!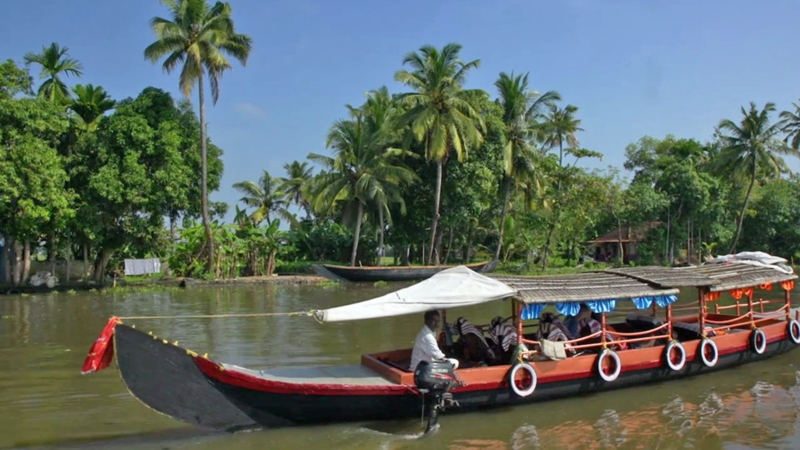 Experience spontaneous interactions like this one with O.A.T. during
Soul of India: The Colorful South
.
Spontaneous in Sri Lanka
I returned from Soul of India about a month ago. On the pre-trip to Sri Lanka, we went one evening to the ramparts of Galle Fort to see the sunset. Because of clouds, there really wasn't any sunset, but we walked along the ramparts anyway to get to the restaurant where we were to have dinner. Along the way, we saw a group of about twenty young teenage girls in yellow uniforms dancing and singing at the bottom of the embankment. It appeared to be some sort of spirit rally—perhaps they were a sports team. I never can resist joining in on such events, and started swaying and waving my arms from the top. The girls were excited to see me and invited me to come down and join them, but I wondered if I would be intruding, and I was leery of going down the embankment with my bad knee. I was encouraged to do so, however, with the help of a young man who offered his arm. What fun we had! I tried to follow their steps and sing along, and we formed a conga line, dancing and laughing all the way. A fellow traveler took a video and I could see what a silly white lady I was, but who cares? I was welcomed into the group, and we all had a great time!
Thanks to: Karen W., 14-time traveler and 3-time Vacation Ambassador from Schenectady, NY
You don't need to wait for a new Question of the Month to tell us a story. Email us any time at [email protected]. To read more stories from your fellow travelers, check out our archive of Traveler Insights from previous editions of The Inside Scoop.
See the answers to previous Questions of the Month here.