Question of the Month: December
Where was the first place you traveled internationally—and how did it change you?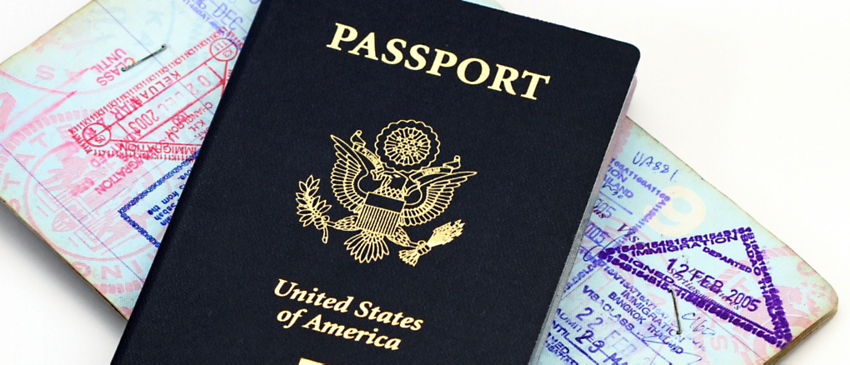 For many dedicated travelers, their first time traveling abroad was what kicked off their passion for discovery. And even though many of our travelers have now visited countless countries, they'll never forget what it was like the first time they really left their homeland. We received so many meaningful responses to this month's question, and we look forward to sharing even more of these stories with you in future editions of the Inside Scoop.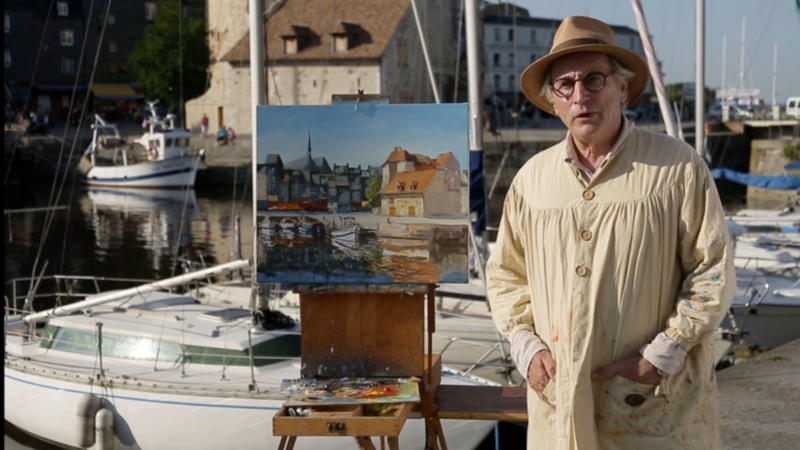 Perhaps you'll discover a new passion of your own during Grand Circle Cruise Line's
The Seine: Paris to Normandy River
Cruise.
A Newfound Passion
I had studied French in high school and had dreamed of going there. When I did in 1968, it was like discovering a new Disney World where I could practice my French. I thought that it was really good, but I found out that I was not always understood! It encouraged me to pursue my study of foreign languages. Now that I'm retired, that's what I'm doing and I love it!
Francine S., 2-time traveler from Columbia, MD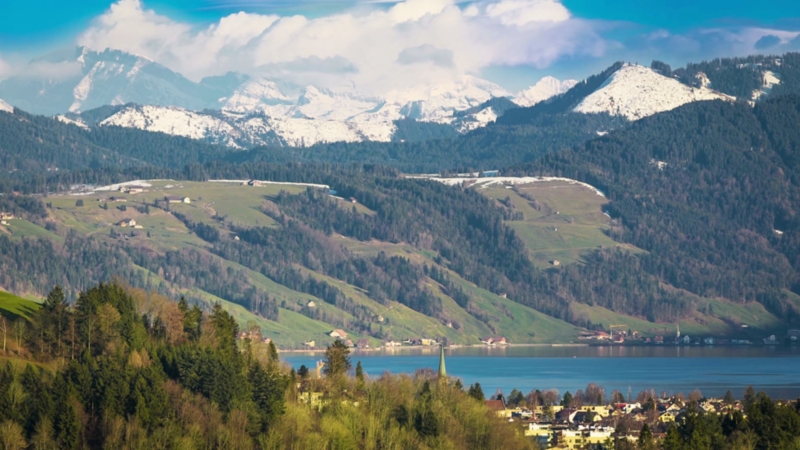 Perhaps you, too, will meet lifelong travel companions during Grand Circle Cruise Line's
Romance of the Rhine and Mosel
adventure.
The Trip That Started It All
My first time traveling internationally was in 2008 when our daughter got married in Italy. When she got engaged she said, "We are getting married in Italy. You can come or not come."
At that time, I was not flying. Well, of course, I went to the wedding in a small town on the beach just below the Amalfi coast. After the wedding we spent some time in Rome, Florence, and Venice. Shortly after that, we went to a Grand Circle breakfast with some friends that had taken a few trips with them. We signed up for Australia, New Zealand, and Figi for September 2009. We took that trip and met a couple from West Virginia that invited us on the Romance of the Rhine and Mosel River Cruise.
We have now been on eleven trips, ten of them with the couple from West Virginia. I became a Group Leader and on some of our trips, we had ten to eleven people. I divided the free trip amount among all of my fellow travelers on those trips. We are going on our twelfth trip next year, our first O.A.T. trip, to Sicily. We are still looking to do at least one international trip each year either with Grand Circle or O.A.T. My husband says that the wedding was really expensive since it started my traveling bug.
Thanks to: Laura S., 11-time traveler from Walnut, CA • Romance of the Rhine and Mosel
A Road Trip to Remember
My husband and I never considered international travel because our parents had not done any. However, when LeRoy was in graduate school, a classmate and his wife talked of going to Europe when he graduated. That was a new idea to us and we decided to do it.
We bought a Volkswagen Beetle in Germany and drove 7,000 miles in nine weeks (as far east as Berlin; South to Rome and Nice, France; west to London; and north to Oslo, Norway and Stockholm, Sweden). We used the book Europe on Five Dollars a Day to find lodging and restaurants. Being familiar with the concept of "ugly Americans," LeRoy wore a suit and tie every day and I wore a dress and hose. Our graduate school friends did not make the trip but we are forever thankful to them for the idea and to Grand Circle Travel for offering group travel that is much more satisfying than planning our own trips.
Thanks to: Sarah H., 27-time traveler and 9-time Vacation Ambassador from Prior Lake, MN
An Inherited Love of Travel
I inherited my love of people, places, and culture from my dearest mother. She left the Dominican Republic at 44 years old to seek a better life for her children. Once we arrived in the U.S., she never wavered in her quest to educate children and become a homeowner, thus reaching the American dream.
She took me to Italy in 1986 where we toured all of northern Italy. She went on to extensively travel through all of Europe and the Middle East. Traveling was her passion and I share that passion as well; it enhances our view of humanity and allows us to experience other cultures, food, music, etc. There is nothing quite like traveling, and thanks to O.A.T., I've been able to immensely enjoy it alone and have made great friends along the way.
Thanks to: Altagracia C., 2-time traveler from Hyde Park, NY
Maybe O.A.T.'s
Ultimate Africa: Botswana, Zambia & Zimbabwe Safari
will kick off your passion for Africa.
A Dream Come True
I have told my story before, but I never get tired of telling it. My first trip ever was to East Africa. I had never traveled anywhere. I was married and had two sons, ages eight and ten in 1988. All my life I had dreamed of going to Africa, and that year, at age 39, I was finally going! It completely changed my life!
Part of the Tanzania itinerary called for basic tent camping. I was not a camper! But lying in my tent at night, listening to the sounds of the African bush all around me was a breathtaking experience. This is why I now am signed up for my fifth Ultimate Africa trip! On that trip in 1988, I discovered the adventurer in me. I discovered that I love the challenges of being without all my modern conveniences and being immersed in nature in the bush. These were things I never knew or had the opportunity to discover about myself. Who was this adventurous woman? Where had she been all my life? Right inside me, just waiting to be let out!
I return to Africa on a pretty regular basis now to soak in the sense of adventure each new day brings, and that sense of being one with the bush. It is an important part of my life now. And, once I learned how much I crave adventure, I began going to places all over the world to have new experiences and to enjoy the nature found in different places on different continents.
I will always be an adventurer! Thanks to that very first trip to Africa with O.A.T. Its spirit still lives within me.
Thanks to: Elena C., 15-time traveler and 3-time Vacation Ambassador from Palm Coast, FL • Ultimate Africa: Botswana, Zambia & Zimbabwe Safari
Life Lessons
My husband and I got married in 1957 when we were twenty. I was a student in college and he had just completed basic training for the army. We had assumed he'd be stationed somewhere in the States and that we had time before making wedding plans. Big surprise when we learned that he was being sent to Germany for his two-year tour of duty. We quickly organized a wedding, and as soon as I completed my college semester, I set sail on the SS United States. We were reunited in Straubing, a small town located in the southern part of Germany known as Bavaria.
Because he was a lowly private, we could not get quarters on base and had to find housing in town. We rented a small apartment on the third floor above a Gasthaus (German bar). The owner had rooms to let, like a hotel, and figured out that by putting two rooms together, one as the kitchen, and one as the bedroom, he could rent them to soldiers as apartments. There were eight young American military couples living there. We all became very close, helping each other out and socializing. There were only two toilets, one per floor, and one bathroom with a tub on the second floor. Somehow we made it work, and there were no squabbles. We were happy to have housing and we had great fun.
While we were stationed in Straubing, we took advantage of a USO-sponsored trip to Paris, the Netherlands, and Brussels where a World Fair was taking place. We traveled by bus and stayed in cheap hotels, and to us it was wondrous and eye-opening. When we had saved up enough money to buy a small car, we planned and executed our own trip through Austria and Italy, as far south as Naples. Once again, a total joy!
What we learned in those two adventurous years was: we could survive on our own without family to support us; we made a pretty good travel team; we loved seeing the world; and people in other parts of the world are warm, friendly, and just like us! It was, indeed, a life-changing experience.
Thanks to: Mary Jane M., 23-time traveler and 2-time Vacation Ambassador from Chestertown, MD
An Eye-Opening Experience
My first trip abroad was to the Soviet Union in 1983. It was an educational tour and run very well. I met other women who had traveled before; some of them had studied abroad. Anyway, I was exposed to a totally different life; I learned so much about myself, other people, the Soviet Union, and just how much we all had in common though we live very differently. I had so much fun; my husband couldn't believe what happened to me while I was gone.
The next year, we went to China on an educational tour and every year since then. We started with Grant Circle in the late 80s, and at that time we took one trip a year. First one to Spain when we stayed at Nerja ... miss those fun trips to Spain. Thank you Grand Circle. Now I usually go with O.A.T. My husband has passed away so I've enjoyed their single room service.
Thanks to: Leanne B., 29-time traveler and 2-time Vacation Ambassador from Green Bay, WI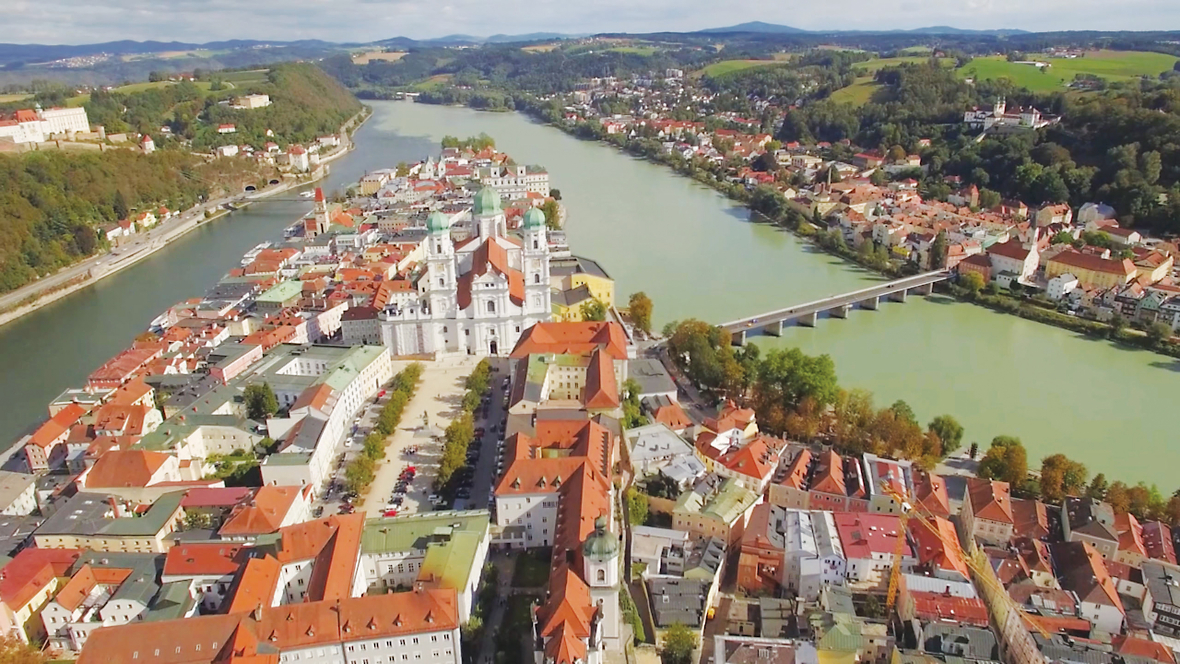 Immerse yourself in German life when you join Grand Circle Cruise Line for
The Great Rivers of Europe
.
Finding Family Abroad
My first international trip was the summer after my junior year of college (1958). This trip was a life-changer as I was able to spend three days meeting my grandmother, several aunts, and many cousins who were living in Hamburg. (My parents had immigrated in the 1920's.) I was part of a student tour which began in the Netherlands and then I spent time in Hamburg before moving on to five more countries. Having grown up with only my immediate family in the U.S., I was so overwhelmed by the total acceptance from my German family. I have continued to visit over the years and just feel so at home with my German relatives.
Thanks to: Lilly C., 26-time traveler and 5-time Vacation Ambassador from Carbondale, IL
You don't need to wait for a new Question of the Month to tell us a story. Email us any time at [email protected]. To read more stories from your fellow travelers, check out our archive of Traveler Insights from previous editions of The Inside Scoop.
See the answers to previous Questions of the Month here.